Traveling to another country can be a stressful experience not only because of the language barrier but also because they might have different strategy in organizing their public transportation.
In Hong Kong for example, if you are riding a bus, you might get confused why there are 3 No. 1 buses going to different parts of Hong Kong. There would be a high chance that you would actually go to the opposite direction as to where you are supposed to be. This is becomes a case when meeting up with friends. Besides No.1 bus, numbers 2,11,23,37 and 38 also have multiple buses all going to different parts of Hong Kong and you, as well as your friends might get confused as to where you are all suppose to meet.
Of course, there are always reasons why things are the way things are, in this case, it is because of the story as to how buses were originally operated. There were about six different bus companies operating in Hong Kong before. However, in 1933, the government imposed a franchise system that cuts down the operators for every area. During this time, however, both routes and commuters are used to the names that renaming the routes wasn't imposed. Be as it may, no matter how confusing the bus routes are, there is still logic behind it.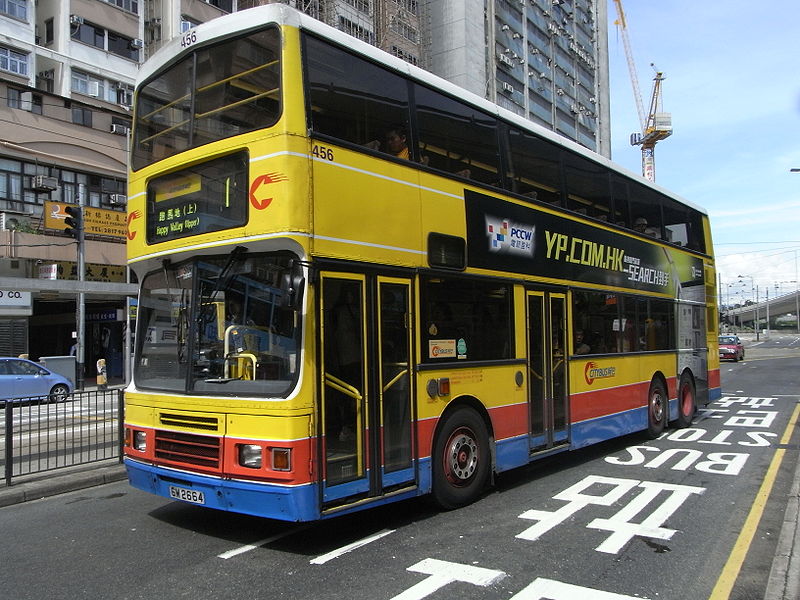 For triple-numbered routes:
100s – cross-harbor routes via the Cross-Harbour Tunnel
300s – express cross-harbor routes for peak-hour traffic
600s – cross-harbor routes via the Eastern-Harbour Crossing
900s – cross-harbor routes via the Western-Habour Crossing
700s – express buses that uses the Island Eastern Corridor
200s – air-conditioned bus routes
500s – air-conditioned bus routes on the island
800s – routes to Sha Tin Race course on race days *Bus 888 shuttles between Sha Tin MRT station and the track
For the series of letters added for extra information:
N – Overnight routes running in the small hours
M- Routes terminating at an MTR station
K – Routes terminating at the abandoned KCR stations that is now the East Rail, West Rails and Ma On Sha Line stations
P – Peak time routes
R – Recreational routes used to go to Disneyland, holiday services and the like
X – Express routes that skips intervening stops
A – As a prefix, airport services while as a suffix it means anything.
This is the general knowledge as to how to know which bus is going to which place however, with the 'A' suffix, it is used randomly. There are also exceptions to these guidelines that don't cover minibuses. There is also the N8P bus that runs along island between Siu Sai Wan and Wan Chai. Besides all these confusions, you will realize soon that the letter implied would either be a night bus or a bus driven during peak hours.
If you find yourself lost, don't be afraid to ask question. As a security guard or better yet ask your hotel which bus you should take. But be prepared to anticipate that some locals are not comfortable with speaking in English, though there's no harm in trying.