Welcome and congratulations on your new life in Hong Kong!
If it's your first time to arrive, or even if you have been to Hong Kong as a short-term visitor before, it is understandable that you may have questions about settling here. From an outsider's perspective, Hong Kong may look like a small crowded city with expensive housing market, or a place to seize career opportunities while taking advantage of the great outdoors in this vibrant city. Such perceptions may be in for surprises once you settle in and deal with the daily life.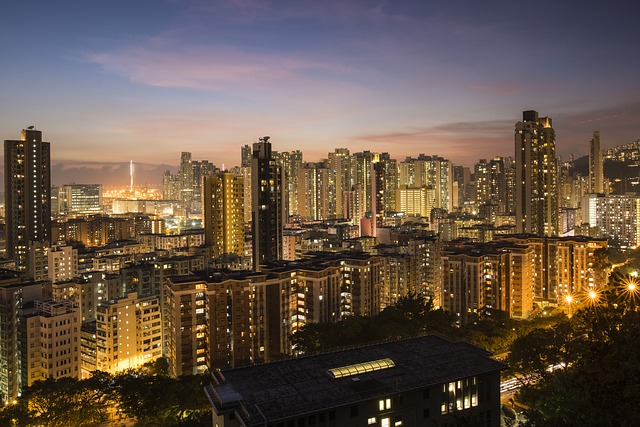 We hope this article helps your transition to Hong Kong a bit easier.
Before coming to Hong Kong
You may have agreed to terms with your company for an expat relocation, got an offer from a multinational firm for assignment in its Hong Kong office or a wanderer looking for a short stint, planning carefully is a cliche we all hear. And why not, changing places and careers and moving to a new environment away from our comfort zone requires commitment, thorough research and calculated risks. Hong Kong's lifestyle is nice but it may not suit well with everyone.
If you are not yet sure about Hong Kong as a destination, it might be helpful to know what things expats miss about the city miss once they leave it for good.
Convenience — shopping, dining, Hong Kong's got you covered as shops are virtually everywhere and operate at extended hours
Efficient transport system — special mention about the clean, prompt operation of the MTR
Food choices — Hong Kong won't be called Asia's World City for nothing. Its multicultural community has brought various cuisines to try out.
But if you think this new adventure is worth taking, let's get on board the journey to Hong Kong.
Securing your working visa
While it is not the most glamorous part of the journey, sorting out the legality of your stay in Hong Kong guarantees that you won't get in trouble or any form of distraction while you start to acclimate your new life in the city.
All expats, except those who have the "right of abode" or acquired Hong Kong permanent resident status prior to arriving in the city, need working visa in Hong Kong. Once offered a job in Hong Kong this should be among the first things you should raise with your employer. Typically, companies hiring foreign staff for relocation in Hong Kong should be familiar with the visa processing which is straightforward procedure.
Although Hong Kong grants visa-free entry to holders of about 170 different passports, this freedom of entry does not include the right to work. A separate visa must be secured for those working or conducting business in the city. Working in Hong Kong without proper (working, dependent or business) visa or not holding permanent residence status is punishable by law. Nevertheless, getting into Hong Kong without requiring a visa helps you get started with processing of documents, looking for apartments and getting a feel of city life.
Applying for a working visa in Hong Kong is not a formality. Companies have to justify to Hong Kong Immigration Department that it is necessary to hire someone outside of Hong Kong to fill the position, and that after proven efforts to search for required skills and experience in Hong Kong (posting job vacancies in newspaper or online job portals) yielded unsatisfactory results, it becomes necessary to look elsewhere for relevant talent.
Companies through their designated representatives (human resources staff or third-party immigration consultants) will typically apply for your working visa on your behalf. Although this step can also be filed individually by the applicant through direct transaction with the Immigration Department, experienced human resource staff or third-party agents are often more efficient with visa applications and are therefore recommended when dealing with such important transactions.
Arranging your move to Hong Kong
Besides securing a one-way ticket to Hong Kong for you and your family members, you may likely need a moving company to transport your furniture and household items, pets and other things you want to bring over. Recommended moving companies are those that have international experience and accredited by governing agencies such as FIDI. It is good to get quotes from at least three companies and compare pricing estimates and services offered.
Be informed about the timing of delivery so it will align with your arrival in Hong Kong and availability of your apartment in the city.
Moving of pets requires special arrangement so you don't want to mess with your pet dog or cat's welfare just because you are not aware of the regulations imposed by Hong Kong authorities.
Arriving in Hong Kong: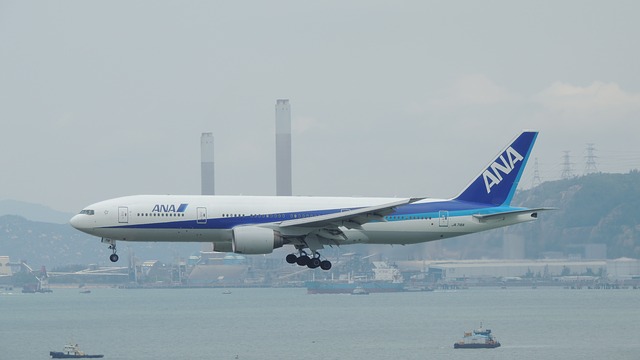 At the Immigration
When you arrive in Hong Kong, you might have a working visa under process so have this document handy when you arrive at the Immigration counter. Otherwise, seek prior advice from your human resource colleagues on what documents to bring and explanation if being sought by the immigration officer before your journey.
Hong Kong, as mentioned, allows entry of citizens of about 170 countries with no visa requirements but please check to ensure your entry is visa-free so your arrival won't hit a snag.
As you leave the airport, be sure to buy an Octopus card each for you and your family members. This card will be your companion throughout your stay in Hong Kong: buy items at supermarkets and convenience stores, pay for bus, trains and other means of transport, (not yet taxis) as well as payment for your parking. More on this later.
Finding your accommodation
Unless you are provided accommodation provided by the company, already signed a contract to occupy a flat or stay temporarily with friends or relatives in Hong Kong, a hotel booking may be necessary as your temporary accommodation when you arrive. Usually companies arrange a few week's worth of stay in a hotel close to your workplace for you to settle in as you start on your new assignment.
Depending on your expat offer, your company might provide housing allowance and arrange for local real estate agents for house viewing for you to check out. Hong Kong's expensive housing market makes can be difficult to find suitable flats for limited budget. Therefore, it is best to check out local property listings and rental prices to get a feel of how much budget should be allocated towards monthly rentals.
Rental property agreements in Hong Kong are usually signed in contracts over two years. If you find the rental deal a good one, you may want to lock it for the entire duration of the contract. This is because landlords also have the option to indicate one year fixed (you pay the stipulated rent) and one year optional (you can opt-out of the contract and walk away or the landlord will have the right to raise the rent).
Once you have found your home in Hong Kong, initial cash outlay involves two months' worth of rental deposit, and one month rental payment in advance. Thus, if your monthly rental is HK$50,000, you will need to pay HK$150,000 to cover the deposit and advance payment. Your next rental payment will be due in the following month.
Once the flat's lease contract ends, you have the option to negotiate with landlord for a new lease contract. Otherwise, you'll notify the landlord of your intention to vacate the premises and have the option to use the remaining deposit as rental payment or receive it back from the apartment owner.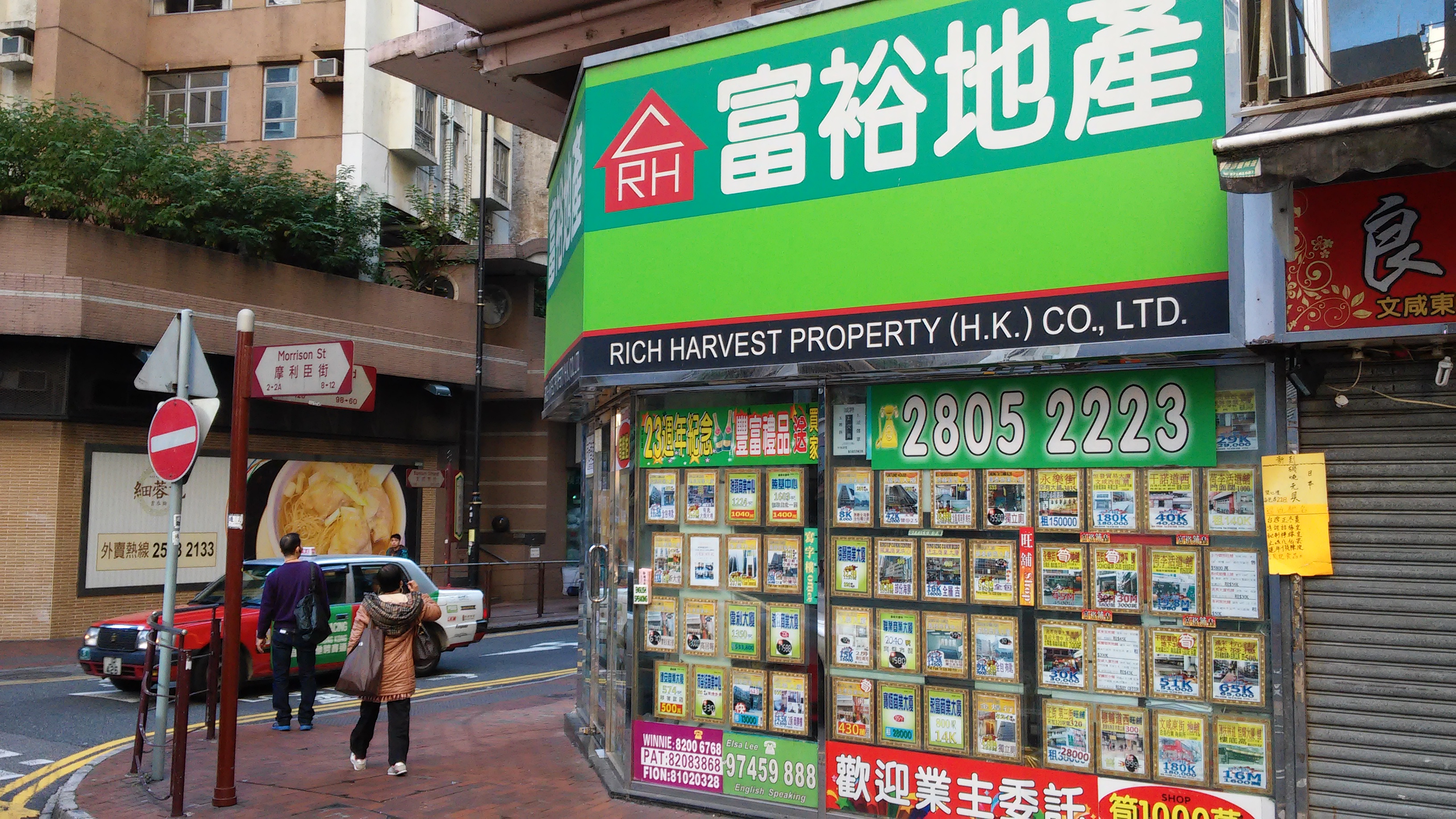 Settling in your new place:

Decorating your home
Assuming you have your moving company arrange the delivery at your new house, you may still need to furnish your place with appliances and furnishings especially if the apartment is not furnished. There are specialty shops that sell carpets, cupboards, beds and sofas and are easily found in Hong Kong. These shops usually arrange for delivery at a cost. If you decide to get rid of bulky items such as old fridge, bed or sofa, the same delivery crew can also pick it up for disposal. Just make sure a prior arrangement is made before the delivery day.
For modifications at home, prior permission from the landlord is required before they can be done. This includes drilling on walls or ceiling, painting or replacement of pre-installed appliances.
Application for utility accounts
By the time you settle in your new home, your household obviously need to apply for power, telephone, Internet, gas and water utilities. Doing so is pretty straightforward in Hong Kong. Some apartment lease agreements have the utility already installed and named after the landlord or representative agency. But most units will arrange for a separate account for tenant who will have to apply for the utility transfer of account name — utility is already installed.
Basic requirement includes lease of contract indicating the name of the tenant, the tenant's Hong Kong ID if already available, and fixed deposit fee of a few hundred dollars. Billing then arrives regularly (monthly or quarterly) and can be settled through autopay (auto-deducted from your bank account), in person at shops such as 7-Eleven or by mailed cheque addressed to the company's designated account.
Bank account application may not be as straightforward as utility application but still relatively easy, with the help of your company's human resources staff who will forward a copy of your passport and/or Hong Kong ID, employment contract, business details and other relevant requirements.
Applying for your mobile number is also easy. Mobile phones in Hong Kong operate under contracts or pre-paid accounts. The former is more convenient and is recommended for residents who use these accounts longer than five months. Shops such as CSL, China Mobile and Smartone provide a list of numbers for you to choose from. You can then activate your account immediately after selecting the appropriate mobile packages (calls and data) and agreeing to terms.
Visa and Hong Kong ID matters
Once you have secured your working visa — processing usually takes between four to six weeks — you can then apply for a dependent visa for your spouse and children under 18. In addition to your ability to work in Hong Kong legally, your spouse holding a dependent visa will also be legally allowed to work in Hong Kong in an even more flexible terms as it not being tied to a company like your working visa does.
Anyone relocating to Hong Kong above 11 years old is required to obtain a Hong Kong ID card. Once you arrive in the city, you are given 30 days to apply for this card. A prior booking can be made online at Immigration Department (link) or by phone in its hotline 2598 0888 (add country code 852 if calling from outside Hong Kong). Once booking is confirmed you will be given a specific date to visit the Immigration Department for processing of your ID card application. On that day, you need to bring the following:
Your passport
Valid visa (stamped or stuck in your passport)
Completed application form (available online and in the Immigration Department offices)
Your photo will also be taken during that day so looking presentable helps a lot especially that this photo will appear in your ID.
No fees will be collected during this process. Successful applications are usually processed promptly and Hong Kong ID will be ready for collection within 10 days.