In the bustling city of Hong Kong, on-demand delivery services have gained significant popularity, revolutionizing how goods are transported across the region. Among the leading players in this space are Lalamove and GoGoVan.
Let us compare these two prominent platforms, examining their services, features, and overall user experience, to help you make an informed choice regarding on-demand delivery in Hong Kong.
When do we need Lalamove and GogoVan's services
You may need the services of GoGoVan or Lalamove in various situations when you require efficient and reliable transportation or delivery services.
Furniture or appliance delivery
If you have purchased new furniture, appliances, or other large items that need to be delivered to your home or office, you can hire GoGoVan or Lalamove to transport them safely and securely.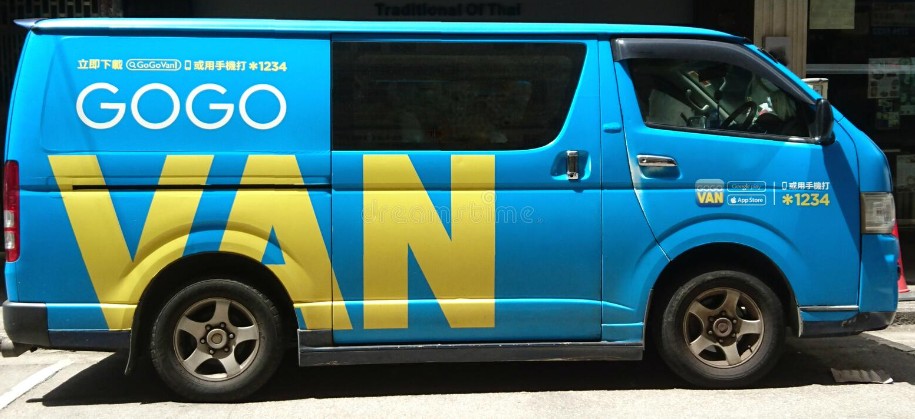 Moving or relocation
When you are moving to a new residence or office, these services can assist you in transporting your belongings from one location to another. They often have different vehicle sizes available to accommodate varying amounts of items.
E-commerce deliveries
If you run an online business or operate through e-commerce platforms, GoGoVan or Lalamove can be beneficial for delivering your products to customers in a timely manner. These services offer convenient on-demand delivery options.
Courier services
When you need to send important documents, packages, or parcels urgently, these delivery platforms can provide fast and reliable courier services. You can schedule a pickup and have your items delivered quickly to the desired destination.
Same-day delivery
Sometimes, you may require immediate delivery of items within the same day. GoGoVan or Lalamove offer same-day delivery services, which can be useful for urgent situations or time-sensitive deliveries.
Business logistics
If you own a business and need regular logistics support, these services can assist you in managing the transportation of goods, inventory, or supplies. They often offer customized solutions tailored to business needs.
Vehicle rental
In some cases, you might require a vehicle for a short duration, such as moving bulky items or transporting goods for an event. GoGoVan or Lalamove can provide rental vehicles, allowing you to utilize them for your specific purposes.
It's worth noting that the availability and specific services offered may vary depending on your location. It's advisable to check the websites or apps of GoGoVan or Lalamove for more detailed information about their services in your area.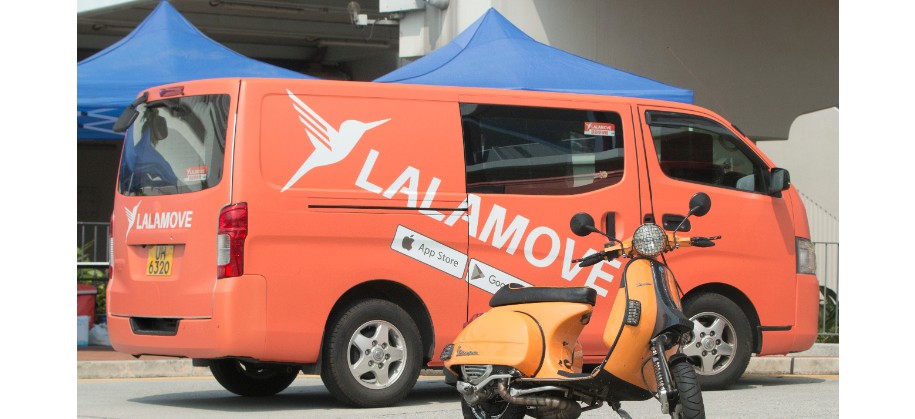 Why do we need to compare Lalamove and GoGoVan?
Comparing GoGoVan and Lalamove can be helpful when choosing the most suitable service for your needs. Here are some reasons why you might want to compare these two platforms:
Service coverage: GoGoVan and Lalamove may have different service coverage areas. By comparing the two, you can determine which platform operates in your location or offers services to your desired destinations.
Pricing: The pricing structures of GoGoVan and Lalamove can vary, including factors such as base fees, distance traveled, vehicle types, and additional services. By comparing their pricing models, you can assess which platform offers more cost-effective options for your transportation or delivery requirements.
Vehicle options: GoGoVan and Lalamove may have different vehicle options available for various types of goods or items. Comparing the range of vehicles offered by each platform can help ensure that you find the right size and capacity for your specific needs.
Availability and response time: The availability and response time of drivers can vary between GoGoVan and Lalamove. By comparing user reviews or ratings, you can gain insights into the reliability and responsiveness of the drivers on each platform.
Additional services: While both platforms offer transportation and delivery services, they may also provide other services or features. For example, one platform might offer insurance coverage for transported items, real-time tracking, or specific services tailored to business needs. By comparing these additional services, you can determine which platform better aligns with your requirements.
User experience and reviews: Comparing user experiences and reviews of GoGoVan and Lalamove can give you a better understanding of the quality of service provided by each platform. Reading feedback from other users can help you gauge the overall satisfaction levels and identify any potential concerns or issues.
Ultimately, comparing GoGoVan and Lalamove allows you to decide based on service coverage, pricing, vehicle options, availability, additional services, and user feedback. It ensures you select the platform that best meets your transportation and delivery needs.
Service coverage
Both Lalamove and GoGoVan offer extensive coverage within Hong Kong, catering to a wide range of delivery needs. Whether you require express delivery, van services, or even motorcycle couriers, both platforms provide comprehensive solutions. However, Lalamove has a slight edge in terms of coverage, as it offers its services in more cities around the world, providing a global reach that may be advantageous for businesses with international operations.
User-Friendliness
When it comes to ease of use, both Lalamove and GoGoVan provide user-friendly mobile applications and web platforms. Customers can easily book deliveries, track their packages, and communicate with drivers in real-time. Lalamove's interface is slightly more intuitive, with a smoother booking process and a visually appealing design. Nevertheless, GoGoVan has made significant improvements to its app in recent years, ensuring a seamless user experience.
Pricing and transparency
Pricing is an important factor for users when choosing a delivery service. Both Lalamove and GoGoVan employ a transparent pricing model, with rates calculated based on distance, vehicle type, and additional services required. However, Lalamove tends to have more competitive prices overall, making it a more cost-effective option for customers.
Vehicle options
Both Lalamove and GoGoVan offer a variety of vehicle options to cater to different delivery requirements. From motorcycles for small packages to vans and trucks for larger items, both platforms have a fleet of vehicles available. However, Lalamove boasts a more extensive selection of vehicle types, including refrigerated trucks for transporting temperature-sensitive goods, which gives it an advantage in terms of versatility.
Driver quality and Reliability
The quality and reliability of drivers are crucial for any delivery service. Both Lalamove and GoGoVan have a rigorous driver screening process, ensuring competent and professional individuals are behind the wheel. However, Lalamove has gained a reputation for its stringent driver vetting, resulting in a higher level of service reliability and customer satisfaction.
Customer support
Prompt and efficient customer support can make a significant difference in resolving any issues that may arise during the delivery process. Both Lalamove and GoGoVan provide customer support channels, including in-app chat, email, and phone support. Lalamove is known for its responsive customer service team, consistently addressing customer queries and concerns in a timely manner.
Conclusion
In the realm of on-demand delivery services in Hong Kong, both Lalamove and GoGoVan offer reliable and efficient solutions. While GoGoVan has made significant strides to enhance its services and user experience, Lalamove edges ahead in terms of coverage, pricing, vehicle options, and driver quality.
However, it is worth considering specific requirements and preferences when choosing between the two, as both platforms have their strengths and cater to different customer needs. Ultimately, it is advisable to evaluate individual preferences and delivery requirements to make an informed decision based on this comparison.