Hong Kong Disneyland is a place where dreams come true for both the young and the young at heart. With its enchanting atmosphere, beloved Disney characters, thrilling rides, and captivating shows, spending a whole day at this magical theme park is an experience like no other. To make the most of your visit and ensure a truly memorable adventure, here are some valuable tips to guide you through your journey at Hong Kong Disneyland.
Plan ahead
Before embarking on your magical day, take some time to plan your visit. Familiarize yourself with the park's layout, attractions, and show schedules. Download the official Hong Kong Disneyland app to access real-time information, interactive maps, and interesting wait times. Check the weather forecast, and don't forget to pack essentials like sunscreen, comfortable shoes, and a portable charger.
Arrive early
To beat the crowds and maximize your time, arrive at the park before it officially opens. This will give you a head start and allow you to experience popular attractions with shorter wait times. Additionally, arriving early allows you to witness the opening ceremony, where Mickey and his friends welcome guests into the park with a lively performance.
Grab a park map and schedule
Upon entering Hong Kong Disneyland, pick up a park map and schedule. These resources will help you navigate the park efficiently, locate your favorite attractions, and plan your day accordingly. Take note of showtimes for parades, character greetings, and performances to ensure you don't miss out on any magical moments.
Use Disney's Fastpass system
To save time waiting in long queues, utilize Disney's Fastpass system. This complimentary service allows you to reserve a specific time slot for popular attractions, reducing your waiting time significantly. Simply insert your park ticket into a Fastpass kiosk near the attraction, and you'll receive a designated return time. Make sure to plan your Fastpass selections strategically to make the most of this convenient service.
Explore the unique lands
Hong Kong Disneyland is divided into seven enchanting lands: Main Street, U.S.A., Adventureland, Fantasyland, Tomorrowland, Toy Story Land, Grizzly Gulch, and Mystic Point. Each land offers a distinct theme and a variety of attractions, shows, and dining options. Take the time to explore each land and immerse yourself in the captivating atmosphere of Disney magic.
Catch the must-see attractions
Hong Kong Disneyland boasts an impressive lineup of attractions. Don't miss classic favorites like "It's a Small World," "Space Mountain," and "Big Grizzly Mountain Runaway Mine Cars." Be sure to experience the captivating shows, such as the "Festival of the Lion King" and "Mickey and the Wondrous Book." These attractions showcase the park's unique blend of creativity and storytelling.
Indulge in delicious dining
A visit to Hong Kong Disneyland isn't complete without savoring the delectable culinary offerings. From character-themed meals to international cuisine, the park offers a wide range of dining options to satisfy every palate. Be sure to make dining reservations in advance for popular restaurants to secure your spot.
Embrace character encounters
Meeting Disney characters is a cherished experience for many visitors. Keep an eye out for character greeting spots throughout the park, where you can meet and interact with beloved Disney characters. Don't forget to have your camera ready to capture those magical moments!
Take breaks and pace yourself
Disneyland can be overwhelming with its countless attractions and activities. Remember to take breaks, hydrate, and rest when needed. Hong Kong Disneyland offers various shaded areas, indoor shows, and themed restaurants where you can relax.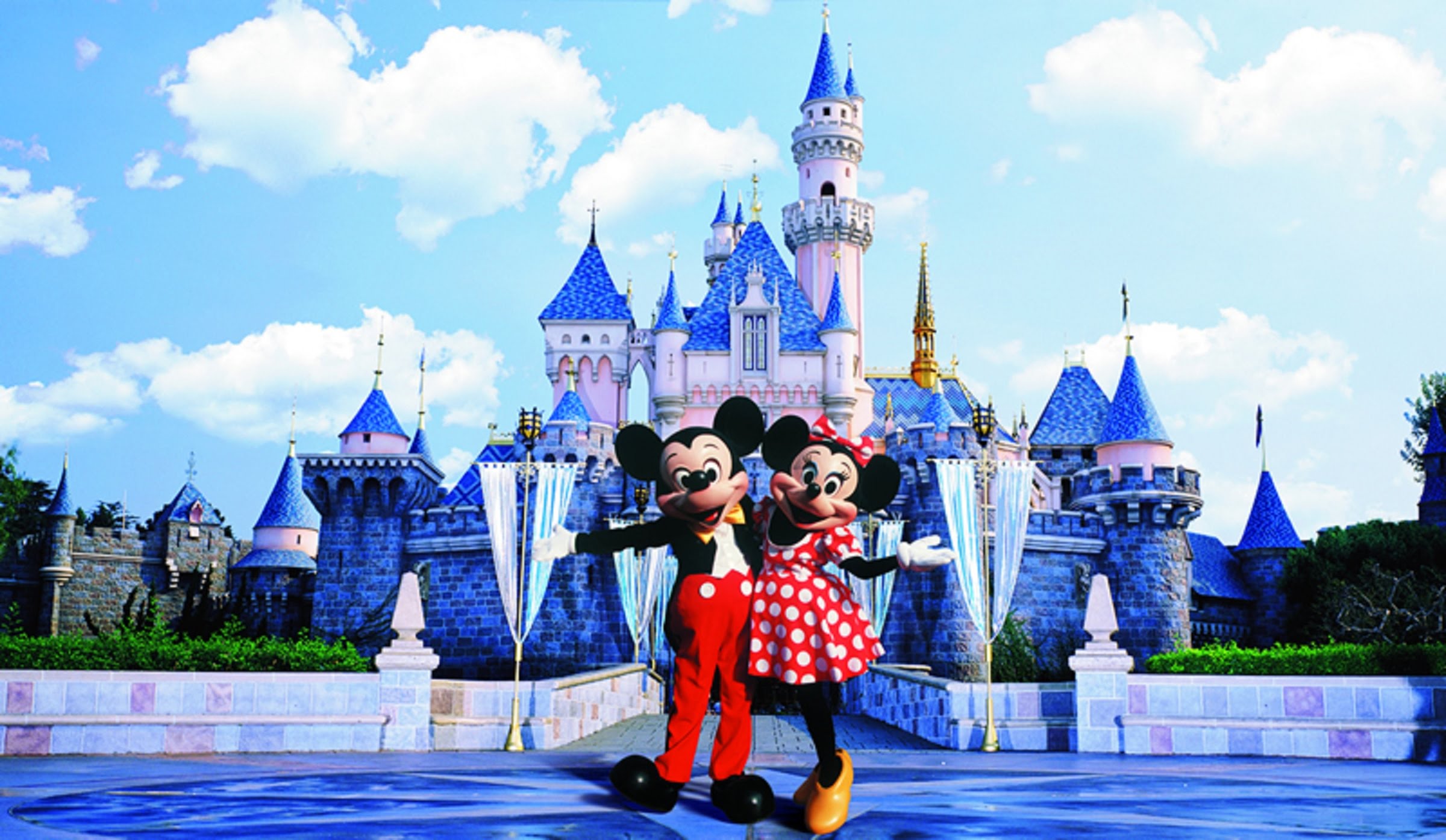 Watch the nighttime spectacular
As the day comes to an end, make sure to stay for the breathtaking nighttime spectacular, such as the "Disney Paint the Night" parade or the "Disney in the Stars" fireworks show. These dazzling displays of lights, music, and Disney magic will leave you in awe and provide a perfect ending to your day.
Utilize single rider lines
If you don't mind riding alone or being separated from your group temporarily, take advantage of the single rider lines. These queues are often shorter and allow you to experience popular attractions faster, especially if you don't mind sitting with other guests.
Stay hydrated and snack smart
With a day full of excitement, staying hydrated and energized is important. Carry a refillable water bottle and take advantage of the drinking fountains throughout the park. Additionally, try the delightful Disney-themed snacks and treats available, but be mindful not to overindulge and save room for meals.
Enjoy unique Disney experiences
Hong Kong Disneyland offers some unique experiences that shouldn't be missed. Consider booking a Bibbidi Bobbidi Boutique makeover for your little ones, where they can transform into their favorite Disney princess or prince. You can also enjoy a cruise on the Jungle River Cruise or explore the mysterious Mystic Manor.
Take advantage of rider switch
For families with young children or members who may not meet certain height requirements, make use of the Rider Switch service. This allows one adult to wait with the non-riding guests while the others experience the attraction. Then, the waiting adult can enjoy the ride without waiting in line again, saving valuable time.
Discover hidden gems and Easter eggs
Pay attention to the intricate details and hidden surprises scattered throughout the park. From hidden Mickeys to clever references, Hong Kong Disneyland is filled with delightful Easter eggs. Keep your eyes peeled and make it a fun game to spot as many hidden gems as possible.
Attend character dining experiences
Consider booking a character dining experience where you can enjoy a delicious meal while being entertained by Disney characters. These experiences offer a unique opportunity to interact with multiple characters in a relaxed and intimate setting. Remember to make reservations in advance, as they tend to fill up quickly.
Shop for Disney souvenirs
Take some time to explore the various gift shops in the park to find the perfect Disney souvenirs. From Mickey ears to exclusive merchandise, you'll find plenty of mementos to commemorate your magical day. Don't forget to check out the Emporium on Main Street, U.S.A., for a wide selection of Disney-themed items.
Stay for Extra Magic Hours
If you're staying at one of the Disney hotels or have a valid park ticket, take advantage of the Extra Magic Hours. This allows you to enter the park earlier or stay later than regular guests, giving you additional time to enjoy attractions with shorter wait times.
Be mindful of show schedules
While exploring the park, watch the show schedules and plan your activities accordingly. Whether it's the enchanting "Disney's Storytime" or the mesmerizing "Mickey's PhilharMagic," incorporating these shows into your day will enhance your overall experience.
Embrace the Disney spirit
Lastly, remember to embrace the Disney spirit and let your inner child shine. Engage with the cast members, join in the lively atmosphere, and create lifelong memories. Don't be afraid to sing along to your favorite Disney tunes or wear your favorite Disney-themed attire. After all, it's a place where dreams come true!