Causeway Bay MTR Station is a key transportation hub in the bustling shopping district of Causeway Bay in Hong Kong. As one of the busiest stations in the city, it serves as a crucial link for residents, commuters, and tourists. Here's an overview of Causeway Bay MTR Station, including its significance, features, and nearby transportation options.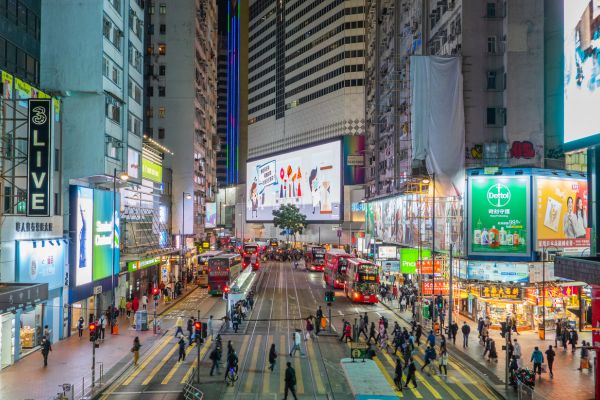 Significance and line transfers
Causeway Bay Station is an essential Hong Kong MTR system interchange station. It is a part of the Island Line (Island Line, blue color) and offers easy connections to other lines, making it a vital hub for traveling throughout Hong Kong. Passengers can transfer to the following lines:
Island Line: Provides direct access to popular destinations like Central, Admiralty, and North Point.
South Island Line: Offers connections to stations in the southern part of Hong Kong Island, including Ocean Park and Wong Chuk Hang.
Features and nearby landmark exits
The station has multiple exits, each conveniently located near prominent landmarks and shopping areas:
Exit A: This exit leads to Times Square, one of Hong Kong's largest shopping malls and a popular retail and entertainment complex.
Exit B: Located near Hysan Place and Lee Gardens, renowned shopping destinations featuring international brands and trendy boutiques.
Exit C: Provides access to the vibrant Causeway Bay district, known for its bustling street markets, local shops, and restaurants.
Exit D: Connects to Tang Lung Street and Jardine's Crescent, where visitors can find a variety of street vendors selling fashion, accessories, and local snacks.
Connecting buildings
Causeway Bay Station is directly connected to several buildings, offering convenient access to various facilities and attractions:
Times Square: The station is directly connected to this iconic shopping mall, which houses a range of international brands, restaurants, and a cinema complex.
Hysan Place: This trendy shopping center is adjacent to the station and features numerous retail outlets, restaurants, and a rooftop garden.
Lee Gardens: A complex of shopping malls, including Lee Garden One to Six, offering a diverse selection of luxury brands, dining options, and entertainment.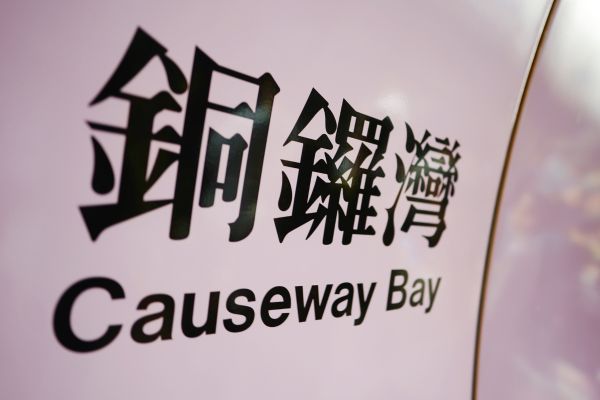 Nearby bus and minibus routes
In addition to the MTR, Causeway Bay is well-served by buses and minibusses, providing convenient transportation to various locations in Hong Kong. Some of the key bus routes that pass through or terminate at Causeway Bay are the following:
Bus route 102: Towards Kennedy Town or Shau Kei Wan.
Bus route 2A: Towards Aberdeen or Central (Circular Route).
Bus route 5X: Towards Stanley or Central.
Minibus route 1A: Towards Happy Valley or North Point.
Other useful information
The station provides accessibility features for individuals with disabilities, including elevators, tactile guide paths, and ramps.
Causeway Bay Station is near Victoria Park, a popular recreational spot known for its green spaces, sports facilities, and events.
The district of Causeway Bay is renowned for its vibrant nightlife, bustling street markets, and a wide range of dining options catering to various tastes and budgets.
Causeway Bay MTR Station is a pivotal transportation hub in Hong Kong, offering convenient access to popular destinations, shopping centers, and a diverse range of amenities.