Sending money has always been part of routine among migrant workers — people who leave their families and country for better paying jobs abroad. Every month, around when wages are paid, many of them troop to money remittance agencies to wire cash crucial to the daily living expenses as well as academic tuition and medical bills, among others.
For workers in Hong Kong and elsewhere around the globe, the process of sending money back home can be an extra effort and require investment of time and money — these cable charges can be significant portion of the amount being sent out.
The lack of alternatives has been going on for many years. But thankfully, the advent of financial technology has enabled new ways for migrant workers to find cheaper, more convenient way of sending money to families.
Enter We Remit as part of WeChat, a wallet application that enables users to pay telephone bills, dividing them them or paying for tickets or send donations.
If you are not convinced yet, this tool provides several advantages in convenience and flexibility.
You don't have to go to remittance shops to send money. You can visit the nearest 7-Eleven, Circle K and McDonald's in Hong Kong to top-up your We Chat wallet. This means you can simply go to a convenience shop and hand over money, as though you are depositing money into your account in the bank.
It is also possible to link your bank account as this remittance app supports about 20 different banks in Hong Kong such as HSBC, Standard Chartered, DBS, Citibank, Bank of East Asia, Hang Seng Bank and more. This is done by verifying the account details you provided.
Money will be sent and picked up at Cebuana Lhuillier (see branch listings here) or Palawan Pawnshop in the Philippines close to your recipient family. A special pick up code will be provided and used as verification code to be used to claim the money.
All it requires are the following:
Your mobile phone that supports apps.
Your basic information such as name and date of birth.
Your Hong Kong ID — this will be used to verify your transaction just same as when you make a remittance over the counter
Your money, obviously to send out to your family.
1. Download WeChat app. WeChat users in Hong Kong can simply download the app and set up the sender and recipient information. This is available in iOS and Android.
2. Fill out personal profile. Enter your name, date of birth, gender and nationality.
3. Verify mobile account. Enter your mobile number and wait for SMS containing the SMS verification code for registration. Enter this code into the verification field at the We Remit app.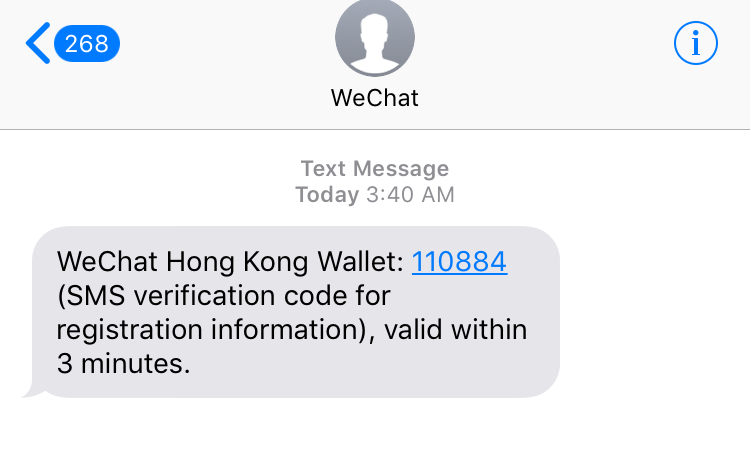 4. Enter your Hong Kong ID. Enter the entire information about your Hong Kong ID. In addition, upload or take a photo of the Hong Kong ID for extra layer of verification. Be aware of the proper way of capturing photo of Hong Kong ID.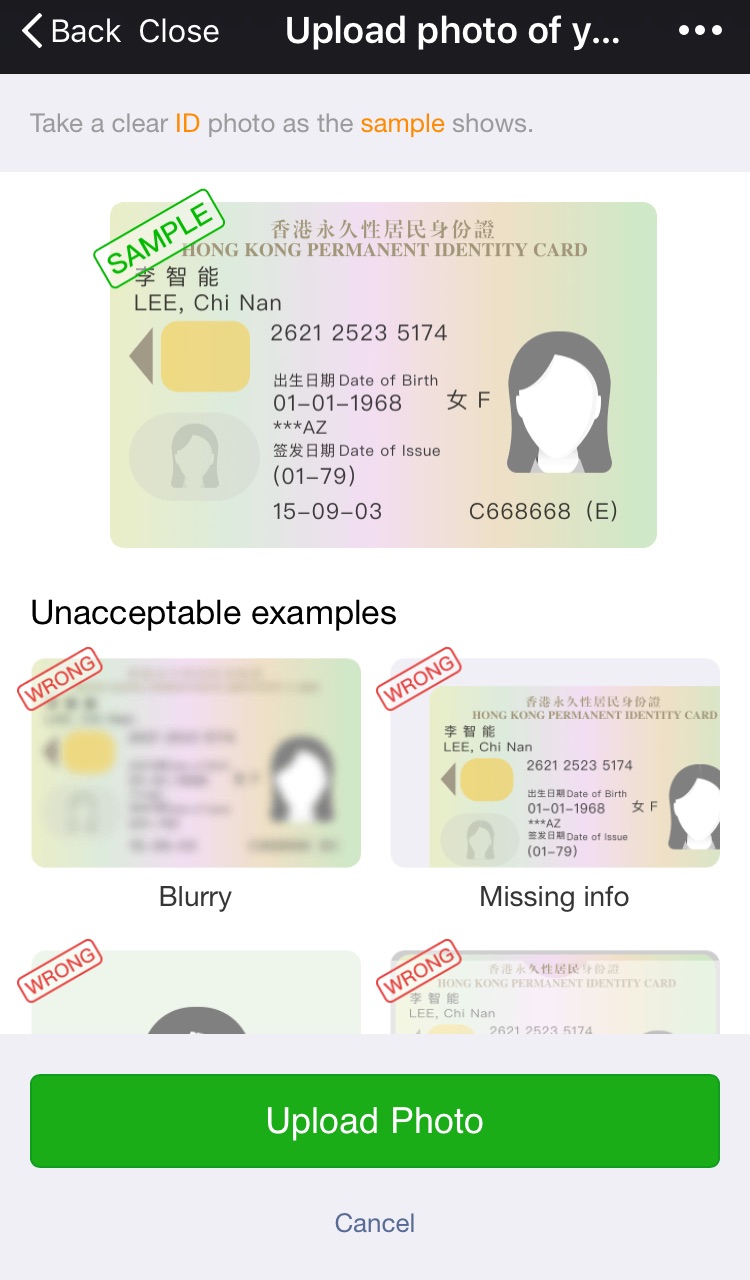 5. Wait for the confirmation of the account approval. During this time you'll be asked to enter your We Chat Pay password which will secure your transaction and help lock your account from access if your phone is lost or stolen.
6. Enter detail of your recipient. Enter the full name, gender, date of birth, phone number and address. You will be prompted to enter Palawan Pawnshop or Cebuana Lhuillier as channel for cash pick up, or bank account where money will be transferred.
7. Top up your account. Go to 7-Eleven and say you'd like to top-up your We Chat Pay account. Tap Balance on top center of your app to show My Balance. Tap the "Top Up" button and select "In-Store Top-up by cash". A QR code will then be displayed. Show this QR code when you do a cash top-up. Your cash should credit to your account instantly.
8. Send money. Tap We Remit and choose 'Philippines – PHP'.  The equivalent Hong Kong dollar amount in Philippine peso will be determined by the current exchange rate. This is often more favorable rate than those posted in remittance centers.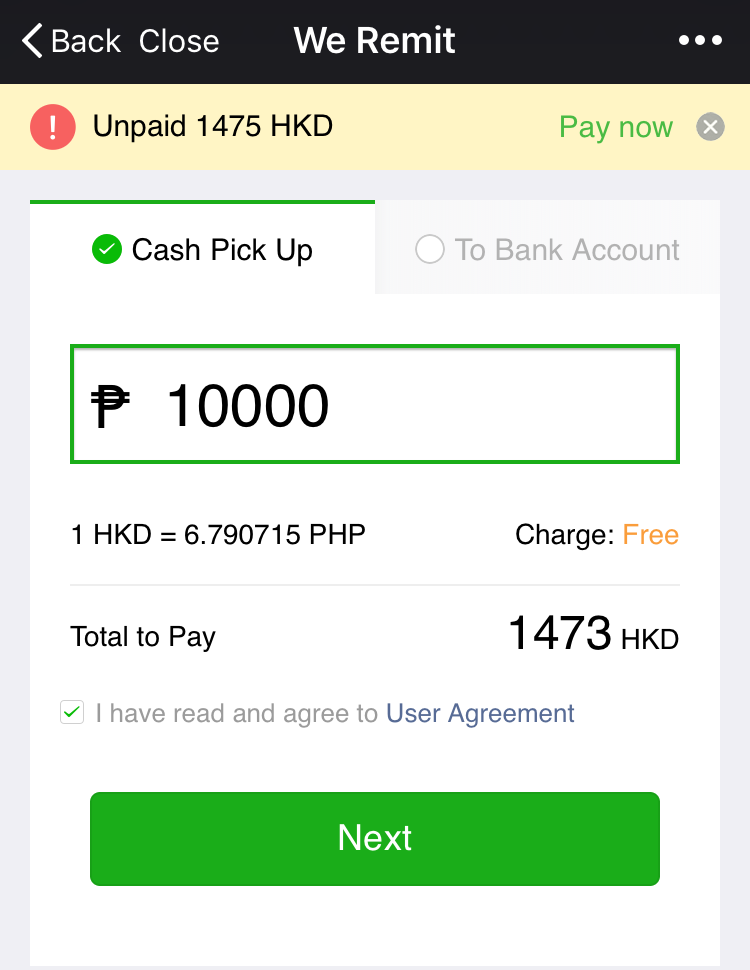 9. Money sent. Once transaction is confirmed, record the pickup code and notify recipient so he or she can show this to the remittance shop when claiming the money.