This sounds sad, but leaving Hong Kong has been part of many expats' lives. Just as the joy and excitement of your arrival, there's also that melancholic beat of bidding farewell. Hong Kong may be adopted home to many, but there's also time to say goodbye to both things you dislike and the things you loved about the city.

Whether you're an English teacher or agency professional deciding to return home and start a new career elsewhere, an executive on a new assignment or a student who just graduated and wish to pursue a career in another place, departing from Hong Kong is always a possibility. This is especially relevant in a city like Hong Kong that's been dubbed a melting pot and a transient place among many of its expatriates.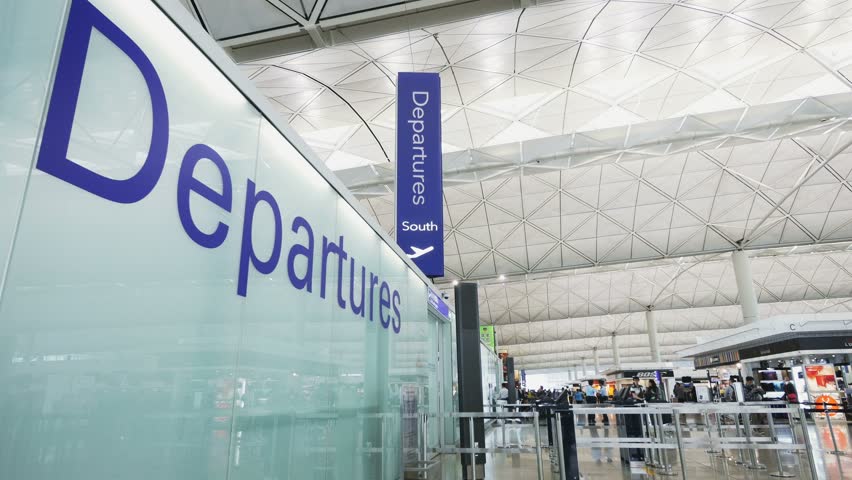 Whether you've been living in Hong Kong for ten months, ten years or you were born and bred Hongkonger, no doubt it will be tough to say goodbye, but even tougher when you don't know where to begin.
But we'll save you enough time to arrange farewell dinners with our expat's guide to moving out of Hong Kong.
Moving out of your apartment
One of the first things to consider when you move out of Hong Kong is the status of your residential unit. If you are renting your apartment on a tenancy lease, check the arrangement of your contract. Is it on a fixed term (two years locked, for example) or first-year locked and optional on the second year?
By reviewing your tenancy agreement, you'll be able to decide whether it's fine to notify your landlord you are leaving (and use the deposit you paid upon contract signing) or need to honour the contract by leaving the premises only when contract expires, thereby delaying your departure.
You might as well look for someone to take over the property and handle the remaining months of the rental term. This might be a bit tricky though as you need to ensure there is no delayed payment and the apartment is at proper upkeep until being turned over to the landlord at the conclusion of the rental contract.
If you owned the property, it may take time to get a buyer unless you'll put it at rates lower than the market or maintain ownership and receive monthly rental income. But you still have to settle agent fees, taxes and government rates.
Moving out of the apartment also means you need to look after different things associated with it. For example, you need to notify the following of your impending departure and change of corresponding address:
Utilities (phone, Internet, electricity, gas, water)
Insurance (office and personal insurance premiums)
Electoral registrar
Inland Revenue Department for your taxes
School principal and registrar for your children's records
Doctors and dentists registration for your medical and dental records
Magazine and newspaper subscriptions rerouting address
Cancel subscription (and get refunds if applicable) for the following
Cable TV/Internet
Gas
Water
Electricity
Landline telephone
Mobile telephone
Water deliveries
Octopus card autoload service
Share-riding services such as bicycle apps
Ensure appliances are in good working order
Defrost refrigerators and drain all water out
Disconnect washing machine and drain all water
Dispose of all hazardous materials (batteries, brake fluid, kerosene, paint, oven cleaners, etc)
Turn off air condition units
Keep remote controls paired with electrical appliances
Upon turning over of keys to landlord, turn off power at main switch
Other stuff
Organize a garage sale or post on expat forums items you wish to sell or giveaway for free
Donate items you wish to hand over to charity groups so beneficiaries can make use of them
Redeem or donate your loyalty points (ParknShop rewards, Wellcome stickers, AsiaMiles, etc) especially if redemption is difficult or impossible in your destination country
Return borrowed books and loaned DVDs (if you are into rentals)
Pick up laundry from dry cleaners
Pick up shoes from repair shops
Get prescription from your GP especially if one is required to buy your medicine in your destination country
Pick up items stored at office premises (mugs, chargers, etc) on your last day at work
Settle your outstanding bills
Bills you pay on regular basis should be updated as you move out of Hong Kong:
Pay outstanding credit card bills and seek advice if you need to keep the card and continue to use it in your destination country.
Update payment for subscriptions if they are linked to a credit card you wish to terminate (Spotify, Netflix, newspaper/magazine subscriptions, club memberships, etc)
Arrange payment for items paid on installment basis such as appliances paid monthly using credit card
Arrange alternative payment for accounts payable using autopay or payment by phone service (PPS).
Pay your outstanding taxes
You need to notify the Inland Revenue Department that you are leaving Hong Kong so it can provide appropriate advice on your outstanding taxes to pay, or rebates to receive, if any.  Once  notified the Inland Revenue will send you the final bill of outstanding tax within the next two weeks. Your employer will also notify the Inland Revenue of your cessation of employment and equivalent salary up to that period so proper computation be made on payable taxes.
If you have sufficient time, it's better to submit the tax forms in person at Inland Revenue locations to expedite the process and give you prompt advice especially if you fail to fill out certain parts of the form or submit required documents.
If you are operating a business, be sure to make proper notification of cessation of business so all outstanding duties payable to the government such as business license renewal are discontinued and you are not liable to such fees, surcharges and penalties in the future.
Letting go of your domestic helper
A likely scenario if you are employing a household service worker is that you'll have to relieve him or her from his or her duties. This means breaking the contractual agreement both you and the domestic helper entered into. Since the termination of employment isn't initiated by the domestic helper, you, the employer is supposed to give payment in lieu of a notice period.
If the helper has served you for several years, he or she might be eligible to receive long service pay.
Withdraw pension funds and other forms of investment
You may wish to withdraw all your accumulated MPF savings before leaving Hong Kong, but necessary application forms need to be filled out, and declaration that you are leaving Hong Kong for good. Such declaration can be organised at a Public Enquiry Service Centre. It's best to arrange an appointment for a specific time to process your declaration. You can then proceed to your MPF provider (or providers if you have not consolidated your funds). Remember that once you decide to pull out your MPF contributions (implying that you'll leave Hong Kong for good), but decide later to return to the city, your new MPF contributions can only be withdrawn upon your retirement from work or by eligible beneficiaries when you die.
If you invested in Hang Seng Index and wish to pull out funds into your account and reinvest it in a new business or partnership in your new home country, transactions are often available online for your convenience. Just make sure you do this before you close your Hong Kong bank account should you decide to do so.
If you have invested on other types of business, spend time on how to wind up the business, sell it to a new buyer and recoup your investment money plus profits before you depart from Hong Kong.
Arrange money transfers
Check with your bank the options on transferring money from Hong Kong to your destination country. You may have opened up a new bank account or wish to continue to avail the same account in Hong Kong and transferred to a local account and currency in your new place. Some people anticipate returning to Hong Kong at some point so they decide not to give up their account, but be sure that you are clear with the restrictions such as deduction of certain fees if account balance falls below a certain threshold.
In many cases, bank to bank transaction is the most convenient, yet often does not yield the best rates; they will buy low on your HK dollar and sell high on the new currency, plus the transaction fees. You may consider offers by companies like Transferwise or through WeChat, both of which so far has received mostly positive feedback from customers.
Conclusion
Departing from Hong Kong is not only a sad phase to go through, it can also be a stressful process to experience. Hopefully our checklist will help ease the stress this milestone may bring.