7 Pros and Cons of Working in Central Hong Kong
Hong Kong's Central Business District is located at an eponymous place that's not necessarily the heart of the city geographically but whose significance is of great importance. Working in Central can be good or bad, depending on who you ask.
Central is home to four of the top ten tallest buildings in Hong Kong, and head offices of HSBC, Bank of China, Bank of East Asia and Hang Seng Bank are in the neighborhood. No wonder at the heart of Hong Kong's financial prowess are institutions based in Central, even though emerging business districts are being established in East Kowloon and Hong Kong island's Eastern district.
Working in Central has its mix of ups and downs. Let's find out the pros and cons of working in Central.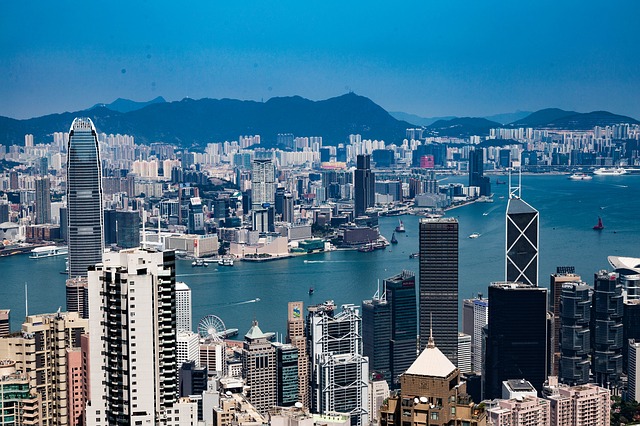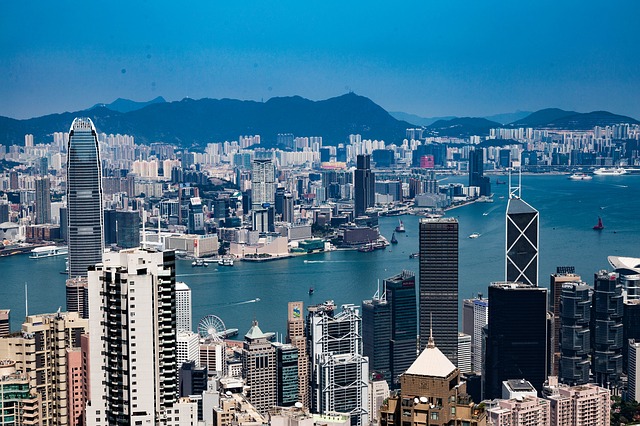 Advantages of working in Central
It is very accessible
Whether you are from Tsuen Wan, Tseung Kwan O or Tai Po, there are direct routes to Central, thanks to Hong Kong's extensive transport network. Train, bus or ferry, your trip from home is connect from various points — from the airport, Discovery Bay, Lamma island or Shatin and Ma On Shan.
It has almost everything you need
From getting a massage and haircut to tasting a variety of dishes, and from riding that ferris wheel to shopping for gifts or measure your new suit and get appointment for your US visa application to going for your midday gym session, you don't have to go elsewhere to accomplish them.
At the end of the day, there are plenty of options for drinks and dining at Lan Kwai Fong.
Flexibility at work
You can step out from the office and get a daily caffeine dosage from its numerous coffee houses with your laptop in tow. You can also get a closer experience at Victoria Harbour to get your creative juices flowing with a short stroll for change in scenery.
Green spaces, though a little limited and further away (Hong Kong Park, Chater Garden, and City Hall) provide a refreshing space for a midday break.
Disadvantages of working in Central
Crowded.
Indeed, if everyone arrives in Central to work from different parts of the city on a daily basis, you'd expect everyone to compete for space during their daily commute. Having tall office buildings also mean more workers in Central have to squeeze into limited seats and long lines during lunch breaks, more crowded streets to compete with folks distributing flyers, soliciting for donors and smoke-belching vehicles (more on this next).
Noisy
With huge crowd comes noise, but it's not only limited to pedestrians and cars honking horns demanding for space to move through. Central's ever-changing landscape also means industrial noise can be heard everywhere. From the roadside drills to percussive piling, it's not uncommon to hear such noise.
Even when you're inside the office, you might hear some forms of noise from outdoors. Such can be detrimental to productivity and source of stress.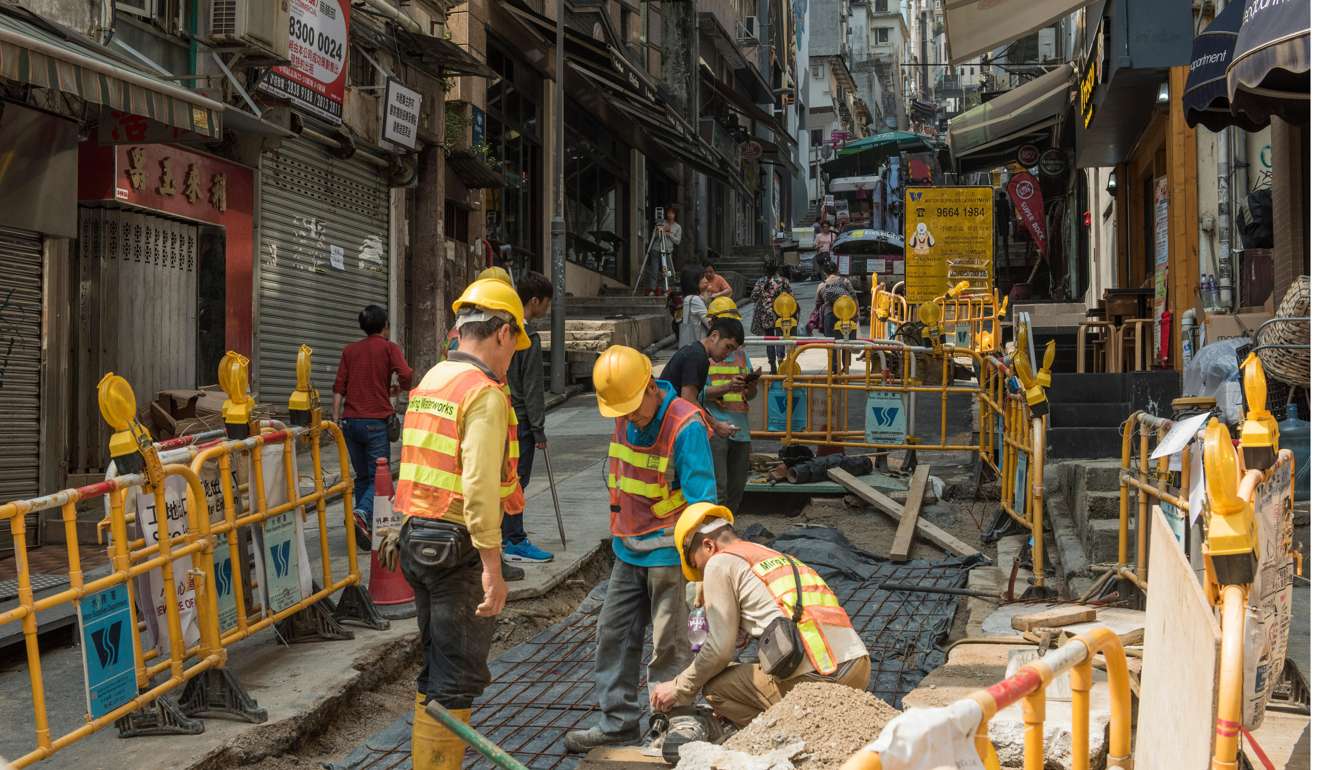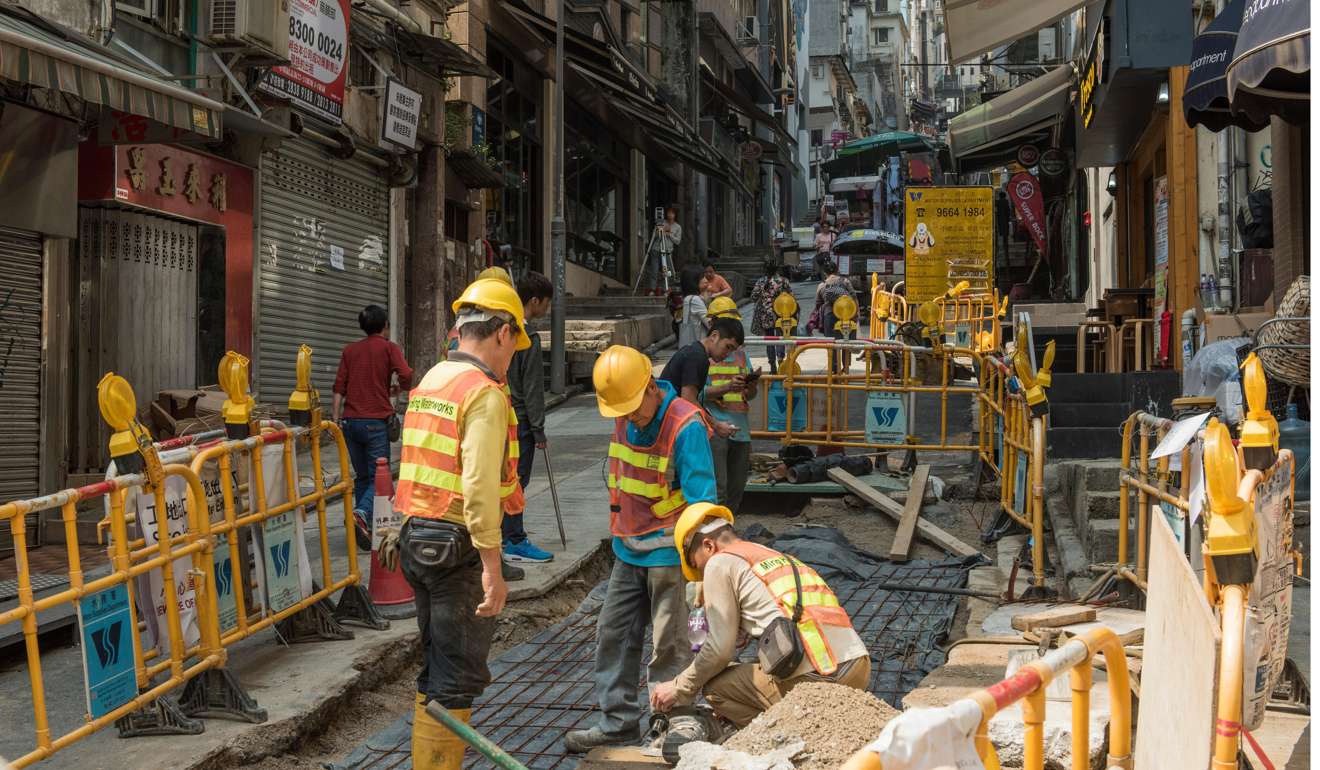 Polluted
Yes we talked about noise as one source of pollution, but pollution in Central doesn't end there. Crowded spaces mean it's easy to catch second-hand smoke, or inhale fumes from passing vehicles. You should then be not surprised people have to take matters into their own hands by wearing mask while outdoors.
Steep inclines
Some areas, notably around Hollywood Road and SOHO are places that can be exhausting for pedestrians. In such a hilly stretch of Hong Kong island, newbie workers have to catch their breath going to work in areas like Lyndhurst Terrace, Hollywood Road and Wyndham Street. This might be a good thing for fitness buffs but an atrocious experience for the rest, especially during inclement weather conditions (rain and during hot weather warnings). Things could get worse during hot summer months and when a sudden downpour happens on peak hours.
Conclusion
Working in Hong Kong can be a privilege to some, especially those whose employers are global brands and whose office addresses are notable buildings. Central also has arguably the best dressed working class people in Hong Kong. But there are also downsides that come with it. Love it or hate it, Central has its distinct personality that earn both love and derision from all of us.