Quarry Bay is located in the Eastern District of Hong Kong island, traditionally an industrial and residential area. But it has seen tremendous growth of commercial real estate properties, led by the presence of Swire's Taikoo Place which covers several high-rise office spaces.
You may be transitioning from one job to another and you got a new job offer from a company located within the vicinity of Quarry Bay. If location of your workplace is one of the factors that determines your decision, you may want to know the advantages and disadvantages of working in this part of Hong Kong.
Advantages
1. Quarry Bay MTR is an interchange station. This means that from this station, you're connected to multiple lines: Tseung Kwan O line and Island line. These two lines are convenient for those who live Tseung Kwan O or Kwun Tong districts, as well as those residing close to the MTR in Hong Kong island.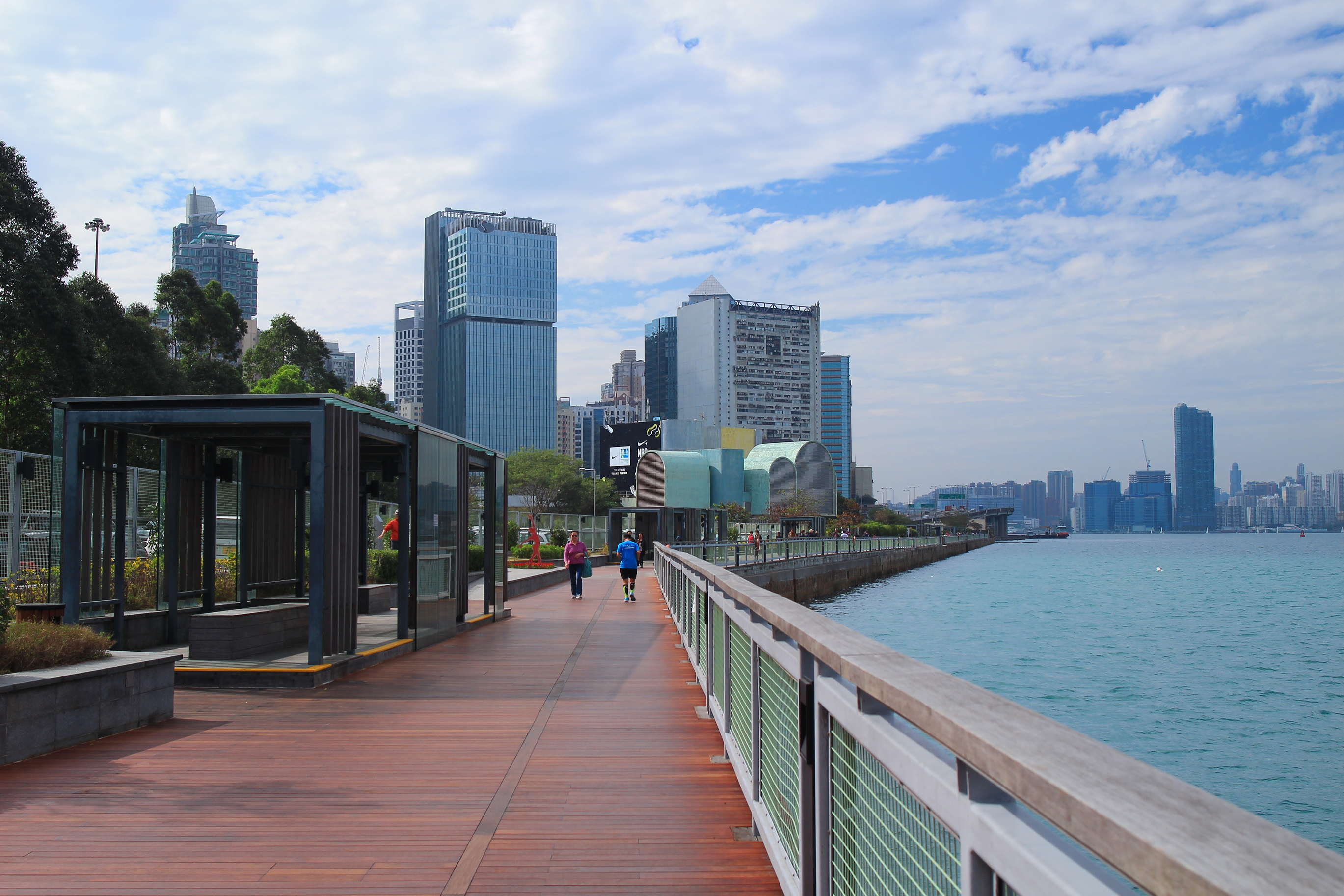 2. Buses and tram also serve the area. While bus is something we're accustomed to observing across the entire territory, there is an extensive buses from both Citybus (yellow) and First Bus (orange) from places such as Tuen Mun, Kowloon City and even Sheung Shui! Tram services are also available as nearby stops at Taikoo Place make it a worthy alternative to buses and subway.
3. It has a variety of facilities connected under one roof. You don't have to worry about getting soaked in the rain or the punishing sun once you depart from the MTR station to your Taikoo Place office as the entire building complex is connected by pedestrian links.
4. Markets, food shops. It is possible to shop for veggies and fruits at nearby stalls, or if you wish to go to a shopping mall to shop, there's Cityplaza for both clothing, accessories and cinema. Wellcome and ParkNShop also have branches nearby for your grocery needs. If you wish to relax from a hard day's work, there's an array of coffee shops and bars within the
5. Quarry Bay Park is also nearby. If you wish to have a break from work, you can enjoy a quiet break that's just a few minutes walk from your Taikoo Place office. It may not be huge (and at certain seasons mosquito can be a problem) but it should provide enough mental break you need from a hectic day at work. If you want to take a midday hike, Mount Parker trail is also not too far away.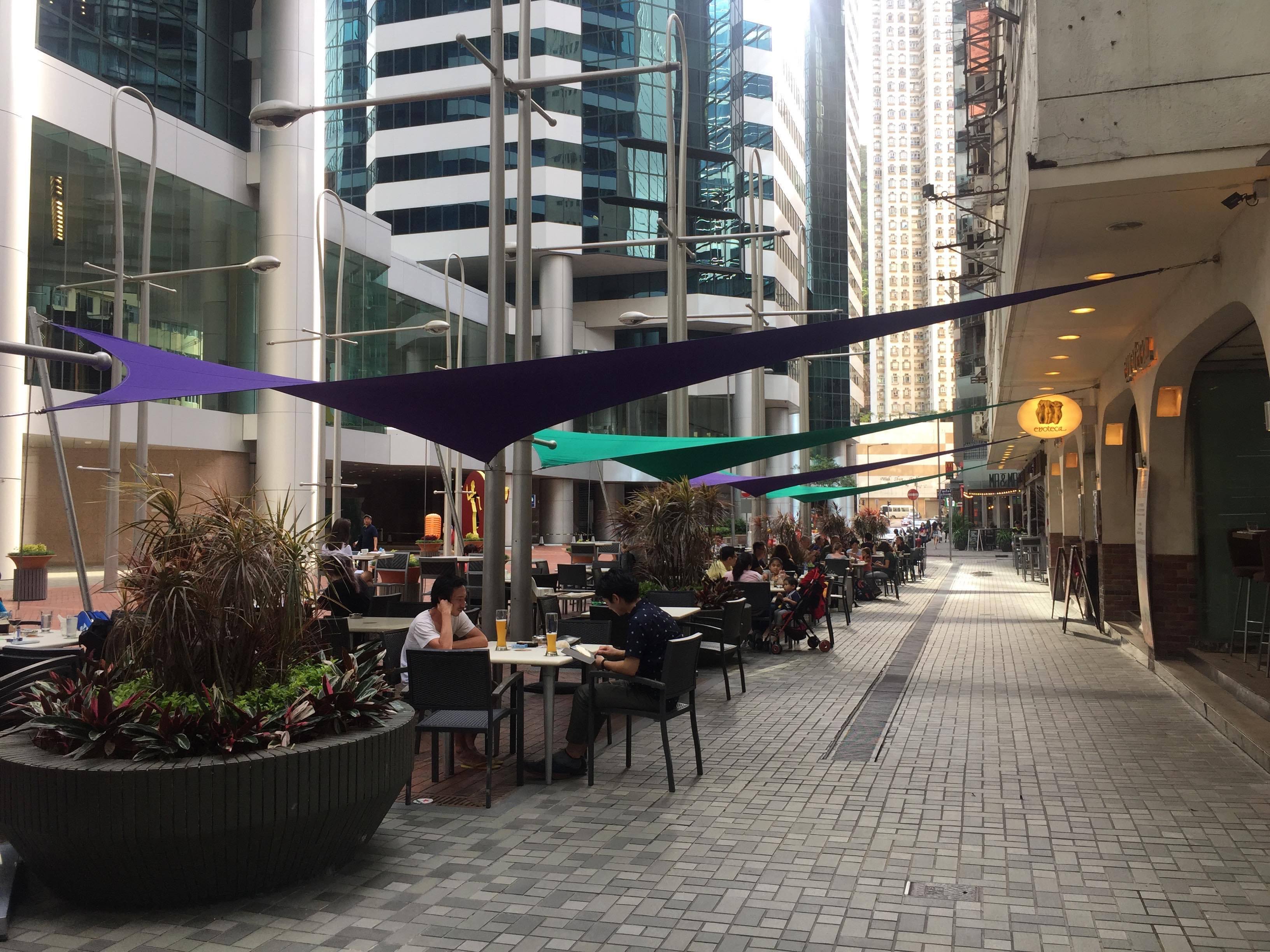 6. Decent office spaces. Many of the office buildings are managed by Swire Properties which is known for fine grade facilities. So expect an office interior that's well-lit, spacious and well-secured. Somewhere inside Cambridge House is ArtisTree which features new art ideas, exhibits and avant-garde performances.
Disadvantages
7. Not enough food choices. While there are many small dining shops serving noodles, fusion food and coffee shops, the overwhelming number of customers during lunch break can make Quarry Bay a difficult place to enjoy a hearty meal. In many case you'll be spending several minutes just to share a table with a stranger. Bringing your lunchbox and eat at your desk may just be a better option.
8. Crowded. It is hard to find a business district in Hong Kong that's not crowded. Quarry Bay is a good example of how crowding, no manner how well-managed, can be a cause of stress among the working population. That's because this area is composed of several high rise office buildings and this translates to long lines of office workers waiting for their turn at the lift lobby.
9. Long walk from the MTR. Although the subway is just a stone's throw away, it's platform is also one of the deepest in the entire MTR network. Passengers need several minutes to get out of the station as a series of escalators and long walk between platforms for transferring passengers is expected.
Conclusion
Quarry Bay is not so different from other parts of Hong Kong as a workplace. Well-connected transport network, modern office environment but it is also deprived of space and food options. But as many Hongkongers are used to this atmosphere, it's a matter of getting used to this place that's the key.