There are several moving parts involved when you move apartments in Hong Kong. Whether you just arrived straight from overseas and occupying your first flat in the city, or moving from another location in the territory, relocation is often fraught with long to-do lists, bank account draining payments, and calculated decisions that involve measuring furniture to the last centimeters and several rounds of inspections.
Among this list of to-dos are your utilities. Sometimes a landlord, in case you are renting, will retain rights to electricity, gas or water bills, but in some cases it's also advantageous to have it named after you. Case in point is that if you are a newcomer, applying for bank accounts or credit cards may require proof of address. That's when your monthly or quarterly utility bills come in handy.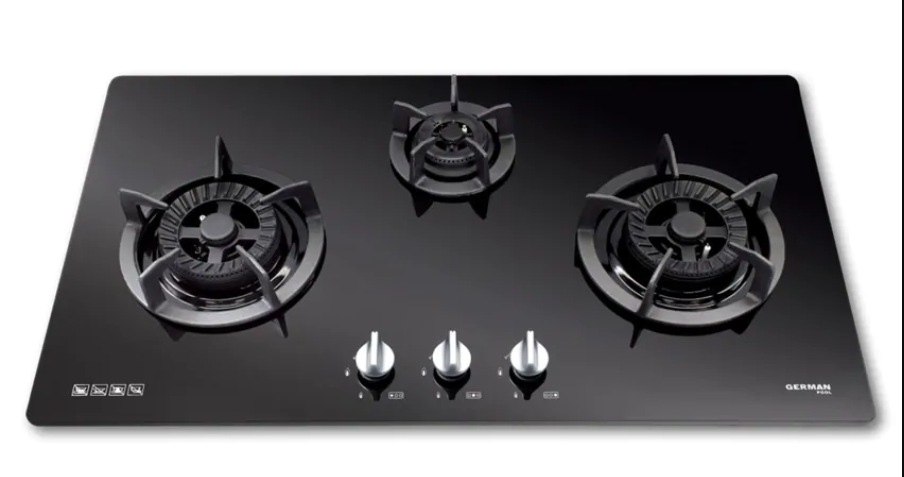 Let's explore how to open or close your Towngas account. Towngas is a provider of gas fuel for cooking and heating purposes.
How to Open a Towngas Gas Connection
Towngas is a gas supplier in Hong Kong, and powers heaters and kitchen appliances in many homes. It is often connected at residential households so new tenants or recent buyers feel the convenience of activating a new connection and can immediately enjoy hot showers and cook meals in a gas-powered cooker.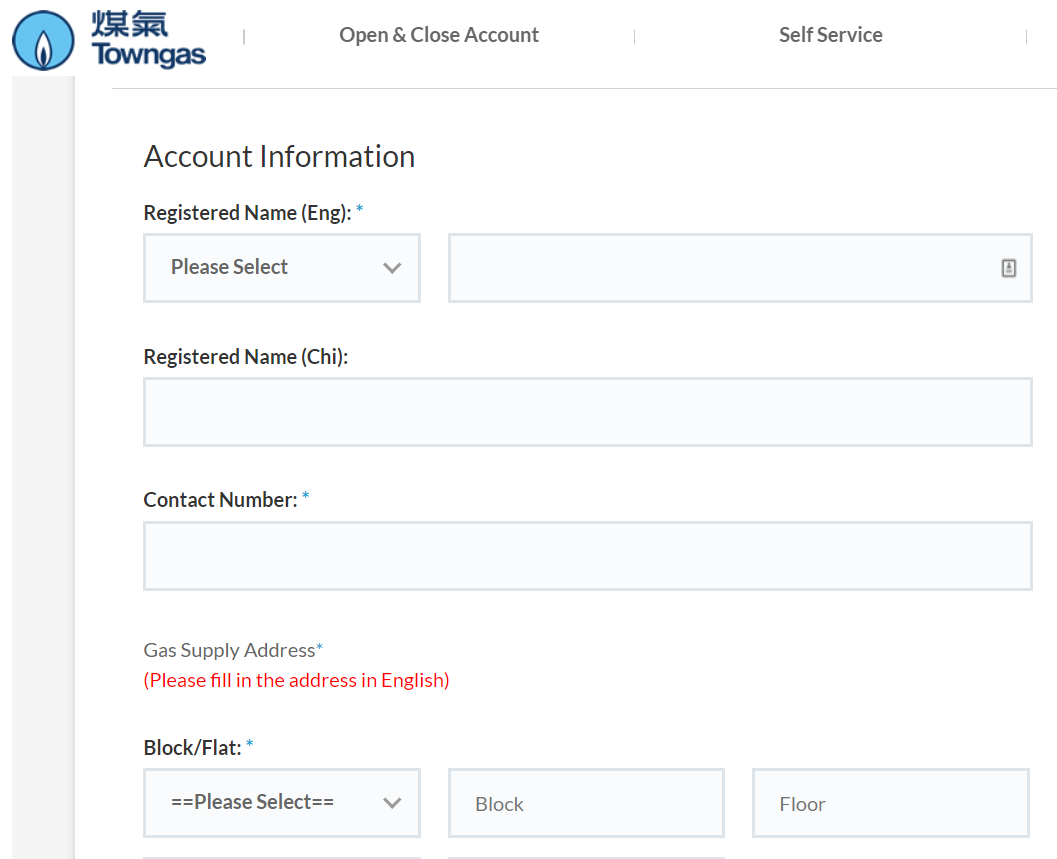 Requirements for new applicants
To open a new gas account, you must be at least 18 years of age.
Other requirements
Identification such Hong Kong ID, passport or business registration certificate.
Proof of ties with residential unit applying for gas supply such as Purchase and Sale Agreement, Tenancy Agreement or Solicitors' Letter
Have this ready for verification once a technician sets up the service or as instructed by Towngas.
Transferring Towngas account to another user
If you wish to handover the account to another name, such as when you move out and someone else will take over the residential unit, fill out the Towngas Account Transfer Form (pdf). Note that this is the prescribed method if someone immediately takes over the apartment and both of you and the new resident mutually agree to continue the gas supply uninterrupted.
Select added service
Then go to https://eservice.towngas.com and fill out information about you, the applicant, such as your personal details (name, address, contact information) as well as preferences (billing method, language). You will also have the option to opt-in to sign up for an eAccount, which allows you to access and pay your bills online, report meter reading, monitor gas consumption and set maintenance appointments. Here is a complete list of benefits of using an eAccount:
Manage multiple gas accounts
Settle your payments online
Keep track of your gas consumption and payment records
Manage your account settings
Report meter readings
Set reminder for meter reading
Set maintenance appointments
Receive Towngas' latest news and offers
You can also set payments to be made by autopay from your bank account. In this way, you don't have to set aside time to go to a designated shop such as 7-Eleven or Circle K, or even pick up the phone to pay bills via PPS.
Set appointments
You can set a future date and time on one-hour intervals for an authorized Towngas technician to setup and check connections. Your preferred date and time is set once you receive a confirmation notification via phone or email.
How to Close a Towngas connection
Closing a Towngas connection may be necessary when you move out of the house, leave Hong Kong or transfer to another location where service is not offered. This process is straightforward and easy to follow.
If you wish to transfer your account to a new resident taking over the apartment, please fill out the account transfer form (pdf).
Using your eAccount
You can set an appointment with a Towngas representative through your eAccount that's accessible online. Just go to https://eservice.towngas.com/ and choose Towngas account number to proceed. For users who don't access this account often and forgot their account number, they can find this number from their email account and search for 'Towngas account' or similar terms.
Find address
If you cannot easily find your Towngas account number, simply choose the second option 'Find Address'. Input the name associated with the account, your residential address and enter complete details such as tower/block number, floor and flat. Also enter name of whoever will be present during a Towngas representative's visit and contact number.
Select time and date of deactivation
Dismantling of appliance, which has associated costs, may not be necessary if there is somebody who will use the premises after you vacate it. If so, choose No from the options.
Select date (must be within one month from current date) and desired time. It is also helpful to select the option to let the Towngas representative to give you a call 15, 30 or 60 minutes before the appointment time to give you a heads up, especially if you need to be away from home immediately before the appointed time.
A confirmation message will then be sent to you once your desired date and time has been accepted by Towngas.
In case you have enquiries
You can reach out or call Towngas 24-hour Customer Service Hotline on 2880 6988 for enquiries.