Choosing between Hong Kong Island and Kowloon for accommodation can be a challenging decision for tourists.
Both areas offer unique experiences and have their own advantages and disadvantages. Additionally, there are other areas in Hong Kong worth considering. Let's explore the pros and cons of each option to help you make a more informed decision.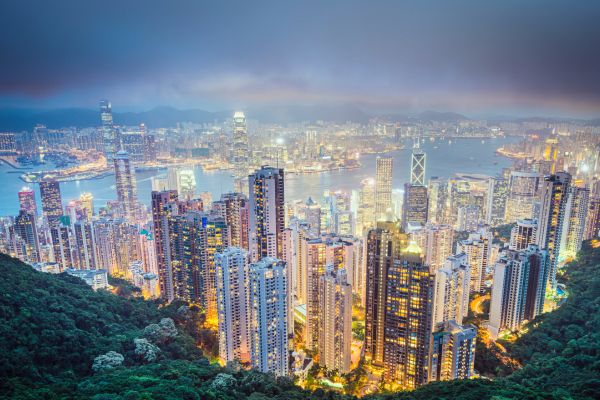 Hong Kong Island
Pros
Iconic skyline: Hong Kong Island boasts a famous skyline, including landmarks like Victoria Peak and the Central business district. Staying on the island allows you to enjoy breathtaking views and be close to major attractions.
Vibrant nightlife: The island is known for its bustling nightlife, with many bars, clubs, and restaurants catering to various tastes. This is the place to be if you enjoy vibrant evenings and entertainment options.
Convenience for business travelers: Hong Kong Island is the commercial and financial hub of the city. If you're visiting for business purposes, staying here puts you in proximity to major corporate offices and exhibition centers.
Cons
Higher prices: Due to its popularity and central location, accommodation and dining options on Hong Kong Island tend to be more expensive than other areas in Hong Kong.
Crowded and busy: The island can get crowded, especially during peak tourist seasons. This may not be the best choice if you prefer a more tranquil and relaxed environment.
Limited space: Hong Kong Island is relatively compact, so the available space for hotels and other facilities may be more limited than in other areas.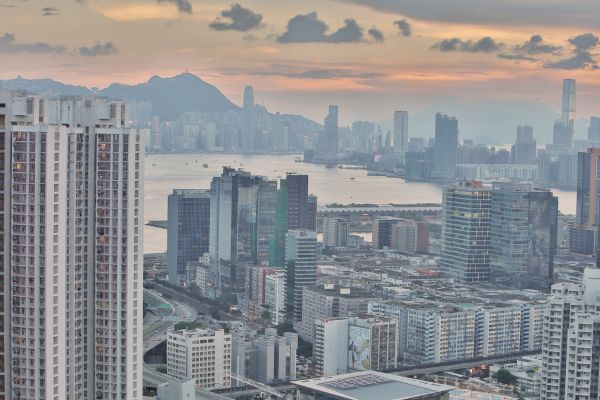 Kowloon
Pros
Diverse local culture: Kowloon offers a vibrant mix of cultures and traditions, making it an excellent choice for those seeking an authentic local experience. Explore areas like Tsim Sha Tsui and Mong Kok to witness bustling street markets, temples, and delicious street food.
Shopping paradise: Kowloon is renowned for its shopping opportunities. You'll find many malls, markets, and boutique shops offering everything from luxury brands to budget-friendly options.
More affordable options: Generally, accommodations and dining options in Kowloon are relatively more budget-friendly compared to Hong Kong Island. You can find a wider range of options to suit different budgets.
Cons
Less central location: Kowloon is across Victoria Harbour from Hong Kong Island, so it may take longer to reach certain attractions on the island. However, the transportation system is efficient, and you can easily access most areas via the MTR (Mass Transit Railway).
Fewer skyscrapers: While Kowloon offers its own skyline, it lacks the iconic high-rise buildings found on Hong Kong Island. If you prioritize stunning skyline views, you might prefer the island.
Limited business facilities: If you're visiting Hong Kong for business purposes, most major corporate offices and exhibition centers are located on Hong Kong Island. Commuting between Kowloon and the island may be less convenient.
Other Areas
Apart from Hong Kong Island and Kowloon, there are other areas in Hong Kong worth considering, such as:
Outlying Islands: If you prefer a more laid-back and natural environment, consider staying on one of Hong Kong's outlying islands like Lantau Island or Cheung Chau. These areas offer beautiful landscapes, hiking trails, and beaches.
New Territories: The New Territories offer a mix of urban and rural areas, with a range of attractions, including cultural heritage sites, nature parks, and traditional villages. It's a good option for those seeking a balance between city life and tranquility.
When deciding, consider your preferences, budget, and the specific attractions or activities you plan to experience. Each area in Hong Kong has its own charm, so choose the one that aligns best with your interests and needs.
In conclusion, when deciding where to book a hotel in Hong Kong, travelers should consider their personal preferences and travel goals, budget, and location. Hong Kong Island offers a more upscale and cosmopolitan experience, while Kowloon offers a more traditional and authentic experience. Both areas have their own unique charm and appeal, and the best choice for you will depend on your individual needs and preferences.