"Family isn't just bound by blood," is made solid by recent statistics. In fact, in Hong Kong, and even in other countries, adoption is becoming more common. Whatever the reason maybe, be it for health reasons, personal preference or just out of the goodness of their heart, considering adoption is a good option of expanding your family.
If you are planning to adopt in Hong Kong, you need to consult with the Hong Kong Government's Social Welfare Department (SWD) and Hague Convention on Protection of Children and Co-operation in Respect of Inter-country Adoption, for local and inter-country processes. You must also fulfill certain requirements in order to be eligible to adopt.
Requirements
1. Must reach an age requirement. One must be 25 years old or older and the other must be at least 21 years old at the time of adoption. The same applies to singles who want to adopt.
2. Must be willing to commit to adopting and parenting a child. This includes the adoption process and lasts until the child adopted is of legal age.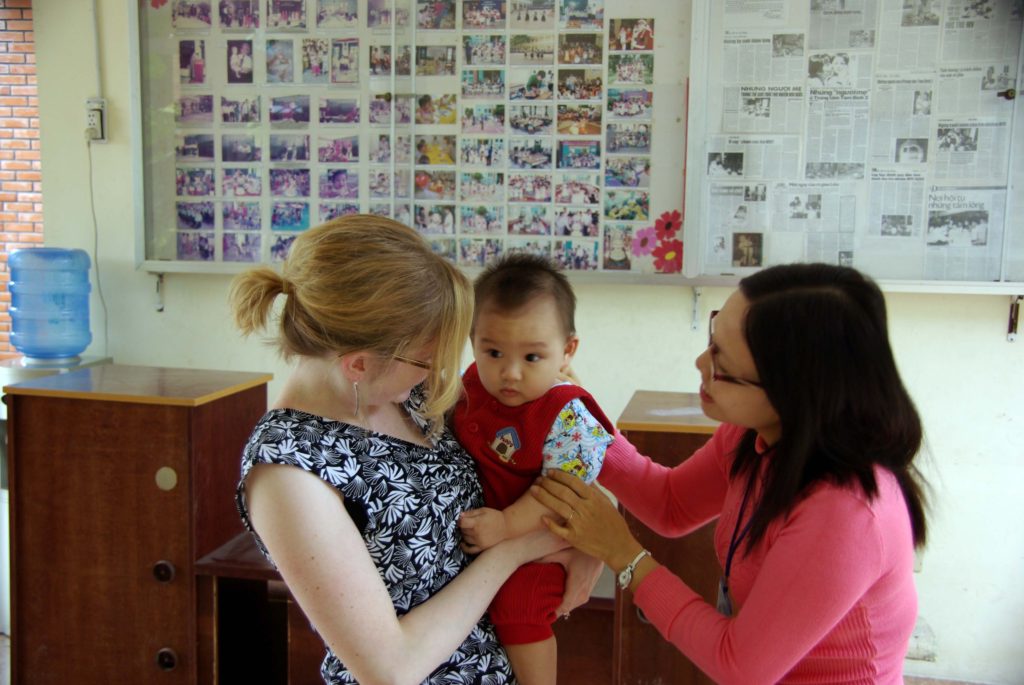 3. Should have stable source of income and be able to provide sufficient financial means and stable environment in which to raise a child and take on the financial burdens of raising one until independence.
4. Must be physically and mentally fit, should be reasonably educated, preferably at least six years of post-kindergarten primary level education, and must show maturity in thinking.
5. For married couples, should have been married for at least three years. In case of divorce or separation, time period is increased to five years.
6. Must have resided in Hong Kong for at least one year and must be willing and prepared to stay in Hong Kong until the adoption process is completed. Local adoptions takes an average of 12-24 months to complete. Local and inter-country adoptions however can take significantly longer. Each adoption case varies and is situational.
7. Must have no previous criminal record.
Procedure and Fees
Arrange an initial consultation with the Social Welfare Department:

Address:
8/F, Wu Chung House
213 Queen's Road East
Wanchai
Hong Kong
Hotline:
(852) 2343 2255

You will be asked preliminary question in order to verify eligibility to adopt. Applicants are then invited to a compulsory briefing session organized by the SWD adoption unit. The formal adoption process will begin after. Applicants are given the choice of working with a non governmental organization (NGO) agency or working with SWD directly.NGOs charge a fee for their services. SWD's services are free of charge. However, you will be required to pay for the Director of Social Welfare Department acting as Guardian ad litem for the child at the end of six (6) months. You can choose from three different NGOs, namely Mother's Choice, Po Leung Kuk and International Social Services, Hong Kong.
Adoption applicants will then be required to complete a questionnaire which will prove them fit to adopt and submit it to the agency of their choice or SWD. Depending on which agency you picked, you may be required to pass additional supporting documents with the application form.
Applicants will then undertake a home study. The home study is conducted by a social worker assigned by the agency, which typically takes four weeks to six months. Applicants are assessed if they can truly provide financial means, a nurturing and stable environment and if they are fit to be parents. Applicants are required to supporting documents, medical and financial records and provide.
After the home study, you will be granted a formal approval and be finally matched with a child. A matching panel will meet every three weeks to determine best match for child and applicants. Social workers will be present to observe.
Once a match agreement is made, visitations will be made for two weeks in order to let the child slowly transition and to facilitate bonding and attachment. The child's progress will be closely monitored after which an adoption order is granted to applicants to formally adopt the child.
Other Things to Consider
Families with many children are only eligible to adopt if their youngest is more than one year old and will be subjected to more scrutiny. If ever applicant becomes pregnant, they are encouraged to postpone adoption, however the case is up for discussion.
Adoption by expatriates and foreign passport holders are subject to more requirements. You may consult with the consulate for more information. For international adoption by foreign nationals living in Hong Kong, you may pursue international adoption independent of the Hong Kong Government. They are to refer and follow their national regulations.