Just like in shops and public places, closed-circuit television surveillance cameras can be considered the hero in solving crimes and settling disputes as the ultimate provider of indisputable proof.
And as the taxi industry in Hong Kong tries to stave off challenges from emerging competition, the CCTV is planned to be in the forefront of what can be considered a desperate attempt to salvage the tattered image of cab drivers in the city.
As Uber and premium taxi become new faces of Hong Kong's efficient transport system, something must be done to improve quality of servie among taxi drivers.
A new taxi group, Association of Taxi Industry Development, is introducing 10 taxicabs, each equipped with a CCTV on a trial run next week. The gruop represents taxi firm owners and cover 5,000 taxis.
The move was aimed at addressing customer complaints about poor attitude and misconduct among drivers, including overcharging, taking unnecessarily long routes or refusing passengers.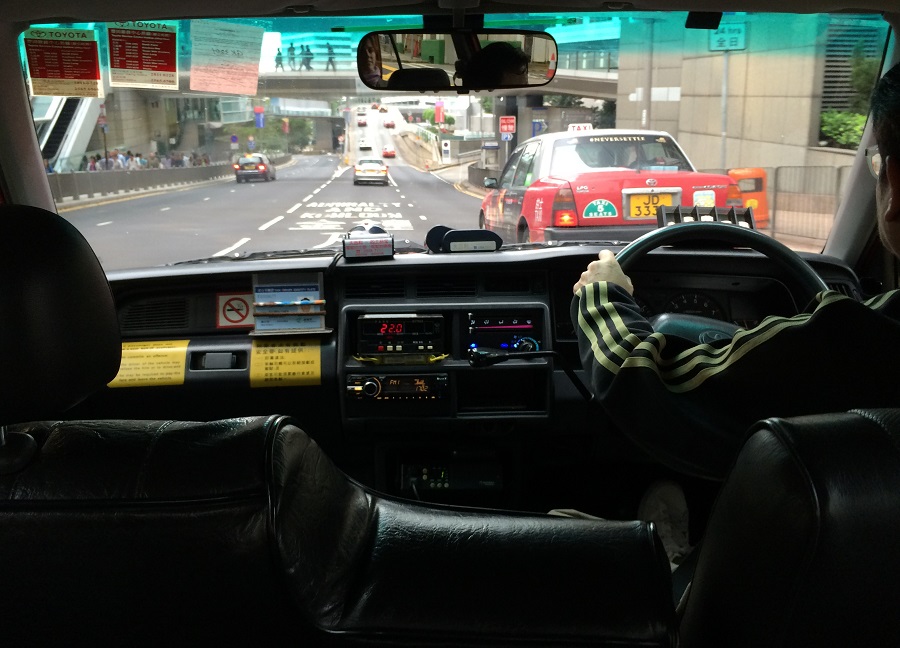 According to its spokesman Chan Man-keung, members of the group would review the performance of the trial scheme after a few months. By that time, they are hopeful the government will support the move by legislating the CCTV taxi scheme. Another spokesman Ng Kam-wah said he hoped that the self-regulation among taxi operators would prompt the government to shelve its proposed premium taxi scheme. Under the proposed scheme, 600 premium taxis will be introduced through franchises.
Installation of such cameras costs over HK$1,000 and will be shouldered by drivers on a voluntary basis. It will record all taxi rides and exchanges between drivers and passengers.
But while the intention is good — CCTVs inside the cab theoretically discourage bad behavior among both drivers and passengers — there is an emerging privacy concern.
Uber vs Taxi in Hong Kong: Advantages of Uber Over Hong Kong Cabs
To address such concerns, CCTVs labels in English and Chinese would be placed inside the cab and at the door to clearly show a passenger that he or she is entering a cab with such installation. Also, storage of such data is encrypted and will not be accessible unless with permission from the association. After being kept confidentially for a month, CCTV data would be destroyed.
A hotline shall likewise be set up to handle complaints.
But with all the fuss surrounding the installation, management and regulation of CCTVs inside taxis, and we appreciate the effort to invest to clamp down on driver abuse, the move seems too much.
Despite the privacy guarantees, would we like to ride such cabs? Maybe, in normal circumstances like going from office to a meeting, or carrying heavy items from grocery going back home. But there may be other instances when passengers are a bit hesitant to take such taxicabs.
Why not also invest in educating drivers with proper courtesy and cheerful attitude, besides language proficiency and use of technology, such as Google Maps for direction enquiries?