Queuing is an integral part of Hong Kong lifestyle. We did it when we were younger. We do it every day. And we can't imagine the chaos once this tried and tested social order one day breaks down. But we also lament why the pace is so slow.
Surely, it takes away part of your day, and commulatively a significant part of your life as a whole. Britons, for example, spend  five hours and 35 minutes queuing each month — waiting for bus/train, queuing at supermarket, bank or post office.
In Hong Kong, it's often blamed for wasted time — so people can be seen moving about everywhere quite quickly to make up for that lost time. But queuing also manifests respect for order and self-discipline in a society where line cutters are met with hostile response.
Young schoolchildren may not be so familiar with it, but it doesn't mean they are not involved with Hong Kong's queuing culture. To ensure the enough choices for kindergarten slots, their parents have to endure long lines in front of the school entrance even deep in the night hoping to get a form or fall within the quota for admissions the following morning. Whether they attract news interviews or simply want a personal milestone, some people sleep in line waiting for the latest gadget release.
Domestic workers fall in line at Immigration Department's doorsteps before it opens. And when it does, they have to follow another line to wait for their turn at the desk. They are not alone: bank customers, post office patrons or bank depositors also share the same experience.
As we fall in line waiting for the bus, queue for ATM withdrawals or book fair opening hour, clock is ticking as we engage ourselves with our smartphones hoping to accomplish something: engage in chat, browse social media, reply to emails and read the news. Some of us are more prepared to deal with long hours in line: they bring stools, fans, food or tents.  Sometimes we have to be creative that when eating out, we sometimes jump across multiple food outlets taking priority numbers hoping that one line is shorter than the other.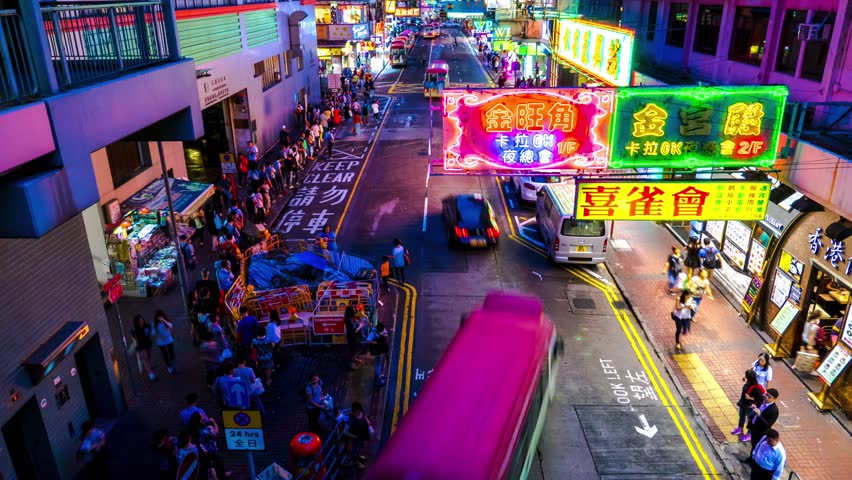 Even when we step aside from offline to virtual world, queuing remains part of the scheme. Eager participants of the yearly Standard Chartered Hong Kong Marathon patiently wait as the system tells them their queue is moving forward. Ditto when we call the Immigration Department for appointment or Netvigator customer service for technical advice, we are told by the recorded voice on the other line we need to wait for our turn.
The queuing system is so ubiquitous in Hong Kong that shops and institutions have deviced sophisticated systems from snake queues to machines that spit out priority numbers. Disney FASTPASS and Ocean FasTrack at popular theme parks were invented to give guests (who find out that weekday alternatives to weekend crowds are not much advantageous) more option at extra cost, since wasting time at the queue is also money lost. Same for bank queues that segregate people based on financial status: HSBC Premier and other counterparts for the wealthier depositors offer faster transactions and less wait. I hear there are also people you can pay to keep your slot in line intact as you take your meal or go to the washroom.
Tourists obviously are embedded into the queueing culture as they form line for buses, at luxury shops, attractions or immigration counters.
In a more serious note, queuing also exists in hospitals. Patients whose cases are not considered life-threatening are bound to wait longer which reveals the state of overworked nurses and understaffed medical facilities. Out patient appointments are even on a longer waitlist that many people back out in favor of immediate attention provided by private hospitals.
While we are at the topic of waitlisted, this word is often used in school placements and public housing applications. Sadly for the latter, the long queue for such public housing units exist as demand remains very high and outweighs market supply.
As we attempt to leave Hong Kong and its queue mentality quite literally, we are reminded of what we might miss about the queuing culture as we wait for our turn at the airline check in counter, customs inspections and departure gates.
Even those who die may still have to queue for the next available space in the cemetery.