Sadly, it's not a surprise to hear people say that Hong Kong can be a stressful place to live. Of course, this level of stress varies with your level of tolerance and ability to adjust a new way of life in Hong Kong as an expat.
For a moment, let's wear that 'glass half-empty' hat and take a closer look at what makes Hong Kong a stressful place to live. This applies to parents, children, working people, students and the city in general.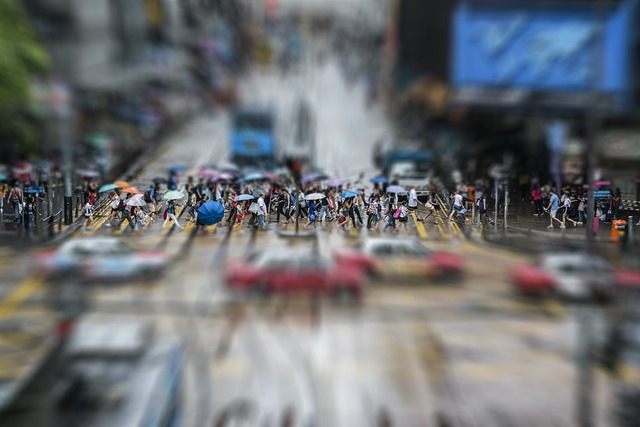 Here's the summary of the usual suspects of a stressful Hong Kong life:
Transport system
Hong Kong may have the best subway system in the world but it does not spare the city from the stress and hassles as a passenger.
Rude taxi drivers.
Taxi drivers have earned their reputation as ill-tempered, inconsiderate and outright rude transport providers. While not everyone has this attitude, it is likely that in one of your trips, you'll encounter such type of undesirable behavior.
Long lines and crowding at the MTR.
The MTR is clean, affordable, efficient and on-time. And with such reliable service, our subway system attracts everyone because of the aforementioned qualities. As a result, it can get too crowded during the busy hours or when service disruptions occasionally take place.
Tough place for ride-sharing services to operate.
As alternative to the bad experience we get from taxi drivers, Uber appears to be a legitimate alternative — English speaking drivers, clean vehicles and all. But no thanks to the high license costs of maintaining a taxi unit, and powerful lobbyists in the transport sector, Uber (and other similar services) have difficulty in operating in Hong Kong.
Rainy day inconveniences
Rainy days, typhoons and other bad weather situations can be a headache to locals and visitors.
Even more crowded malls.
A rainy weather will drive people to take shelter in its ubiquitous malls, making it more crowded. This translates to likely longer queue for restaurants, cashiers at supermarkets or ATMs to withdraw cash.
More difficult to find taxis and get on board.
If you are in a hurry to get to your business meeting, attend your class or meet any appointment, you'll sometimes be out of luck. Taxis (again) are more difficult to find and have tendency to reject passengers.
Umbrella duel in the streets.
If you are out fighting off the elements, you'll be at the mercy of other pedestrians who brandish their umbrella while we squeeze into the confined spaces, putting risk to getting poked in the eye or dripping water on our clothes or bags. Worse, for eco-friendly folks, the sight of discarded umbrella containers at rubbish bins add to the level of stress.
Lunch time woes
Lunch time is supposed to be a moment to catch a break during a hectic day at work. But in some cases it's also a source of stress.
Long lines for dine in.
If you happen to work in Central or Wan Chai, you might experience serious congestion of hungry human beings looking for places to eat. It is typical to observe customers waiting outside restaurants as shopkeepers creatively manage the queue and their turn to be served. Therefore, a significant amount of time is sometimes lost to waiting. Thankfully there's office delivery by Deliveroo, Foodpanda and other players…
Wrong food delivery.
..but food delivery can also be a cause of stress. While these food delivery apps have proliferated and growth in patronage has been observed, sometimes the supply chain can be sloppy. Online ordering system can experience mishaps and delivery could be delayed, if not send a customer the wrong menu.
Tiny eating spaces.
For those who wish to eat out, they already anticipate the common practice when dining in a crowded restaurant. It is expected that you share your table with a total stranger, have limited real estate on which to place your food, and limited mobility with your feet so as not to touch the customer next to you. If that's not enough, you need to finish your dish sooner so other waiting clients can be accommodated. Waiters sometimes have this nasty habit of taking away your plate even if you're not finished eating.
Expensive meals.
Food is supposed to be relatively affordable in Hong Kong. But since most restaurants are also tenants whose business is significantly affected by how their landlords charge them in their monthly space lease. As a result, restaurants often pass rental costs to customers.
Flat hunting and housekeeping
Hong Kong's property prices remain among the most expensive globally. This means a small flat can cost a fortune and this eats up a significant chunk of monthly income.
Monthly apartment rental costs.
Before you can rent a flat in Hong Kong, you are expected to spend three times its monthly rental (two months deposit and one month) as part of standard lease agreement between a landlord and a tenant. On top of this, you need to pay the real estate agent half of the monthly rent, plus miscellaneous costs depending on your agreement with the landlord. Thus, it is a big investment to make when you settle into Hong Kong. While the lease terms might be similar in other places, the expensive rates could knock your finances out of balance in the beginning.
Apartment living conditions.
Depending on how much are you willing to pay, or how much you can bear an apartment's condition (floor area, distance to work, and so on), you might be stressed out to find out that you have to adjust to the type of accommodation available for your desired budget. You might have better living conditions, but it could be at the expense of convenience, safety or both.
Pollution and inconveniences.
When you are indoors, you're supposed to be in secured and feel comfort. However, there are instances that even within your apartment, stress levels can shoot up. For example, you might find it difficult to fall asleep as light pollution from a giant billboard nearby is just too intense for your liking. You might hear loud thumping sound of a new construction in a nearby estate, and sometimes dust particles settling indoors.
School life
Many in Hong Kong view school life as competition more than learning. It's a fact of life that starts from even before kids learn to walk to deciding what they'll pursue in life. It's worrying that this vicious cycle has prompted some young people to take their own lives.
The burden called student life.
Young students have little relief in life. They carry heavy bags, spend long hours at night doing their assignments even though such activity hold little proof of academic stimulation and accelerate learning. On weekends, they spend time on extra-curricular activities to in hopes of boosting their qualification to better quality schools.With their parents at work most of the time, children have little to no time to interact and share how their day went. Limited amount of time means it's difficult to squeeze time to meet friends, play in the park and enjoy their childhood. It's just sad.
Working life
Hong Kong is ranked a lowly 74th city in the list of 2017 Stressful Cities Ranking. While it does not make explicit rankings on workplace (hours per week, length of holiday or maternity leave entitlements), it's quite obvious that workplace stress exists.
Long working hours.
Work-life balance in Hong Kong is a wobbly one, often leaning towards work, at least according to people I talk to. But maybe this is supported by the 2016 UBS survey that revealed Hong Kong has the longest average working hour among 71 cities.Certain industries work longer hours than others, with compensation coming in the form of reimbursed taxi fare and free meals more likely than overtime pay. But it seems like extending working hours has become a habit, whether due to a ton of things to do or a cultural thing ("I don't want to leave on time because most colleagues are still at work").As a result, people spend less time on life and more on work

; they spend less time with children, go to movies or go to the gym.

Too many tasks to finish, too little time.
Some companies, in their effort to cut down costs amid sky-high office leases and associated costs on mandated benefits or perks to keep manpower from leaving their jobs, do not, at least immediately, replace departed workers.This results in bigger workload for those left behind. To deal with such expanded list of tasks, employees tend to extend their time at workplaces, come in on weekends, and likely forgo their holidays.Clients can also add to stress levels and make life even more miserable.
Less flexibility to perform the job.
For industries whose work can be done remotely (telecoms, media and digital), allowing workers to perform jobs in a more flexible manner helps them deal with other things like attending parents meeting in school, supervise a handyman fixing a home appliance or attend a conference call from a different timezone.Maybe employers think of flexible working arrangement as an opportunity to sneak out of work to do something else (interview for another job, work on side projects, etc) instead of better manage work-life balance. But as progressive companies innovate to attend to the needs of their employees, conservative ones tend to suffer of higher turnover rates.
Very lean maternity / paternity leave benefits.
Hong Kong companies pale in comparison with other countries when it comes to maternity benefits (70 days length of leave vs 364 days for the UK and 119 days in Canada).Paternity leaves are also on the short side.For a city with falling birth rate, such policy is self-defeating and not helping at all.
Daily Hong Kong life
Language and communication.
Expats in Hong Kong are not likely to pick up Cantonese, the local language, especially when even locals say it's hard to learn and local people are generally good in English. As a result, the usual method of communication is limited to English-speaking locals.For example, getting a haircut, ordering food or riding the taxi can be a challenge; involved parties might apply rudimentary sign language to get the message across. Some results are good enough, others are less desirable. Getting the wrong food, going the wrong way or ending up with wrong hairstyle are possible outcomes.
Lack of enforcement of laws.
Believe it or not, even in a city with stable rule of law, some local laws are not enforced properly or passed as law. We find people smoking in the middle of the crowd, minibus drivers routinely exceed speed limits and cars parking in places where "no parking" signs are conspicuously placed.
How do we go about it
To many of us, it's a matter of getting used to it and accept that these things are part of Hong Kong life. There are still plenty of things to be thankful for, but when things like the ones listed above pop up, we won't blame you for freaking out.