If you are applying for working, visitor or student visa in another country, you may be required to provide a certificate of no criminal conviction.
This document helps countries evaluate that applicants for a relevant visa have no prior criminal record while they are in Hong Kong. This also helps demonstrate that once allowed into the country, a visa holder poses no significant threat to the public.
Who are eligible
Eligible applicants are the following:
Those apply to visit (tourist), study (student), and reside (migrant) into a country.
Those who apply to adopt children
Notes:
If applicants are residents in Hong Kong for the past ten years, they only need to apply in this office. If they have lived in other countries for a significant time (longer than six months) during the past ten years, they may need to obtain a similar certificate from those countries.
Although the above listing (extracted from the website) indicates who can apply for this certificate in Hong Kong, the interactive voice response hotline reminds applicants that only those applying for a visa are eligible to file an application.
What are the requirements
Applicants are required to bring the following:
Filled out application form
Signed fingerprint consent form
Payment of HK$225
Request letter from country applicants are applying for visa – this can be obtained during the process of submitting an application for visa.
How much is the cost to apply for the certificate
A fee of HK$225 will be required on the day of application. Payment by cash, Octopus cards, EPS or crossed cheques payable to "The Government of the Hong Kong Special Administrative Region" are accepted.
Where is the location of the office
14/F, Arsenal House, Police Headquarters
1 Arsenal Street, Wan Chai, Hong Kong.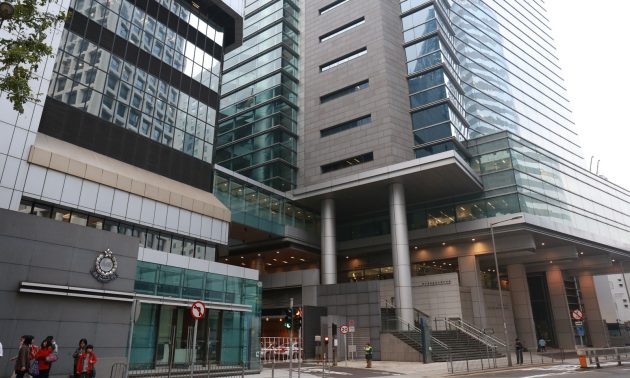 This is accessible from both Wan Chai (Exit C) and Admiralty (Exit F) MTR stations.
Operating hours for receiving applications with payment are:
Monday – Friday: 9:00 am – 5:15 pm (Payment at Police Shroff closes between 1:00 pm and 2:00 pm and at 5:00 pm)
Saturday: Closed
Sunday/Public Holiday: Closed
How to set an appointment
Applicants should make prior appointment before going to the office. For your convenience, you may dial the telephone booking hotline (+852 2396 5351) to set an appointment.
An appointment will allow applicants to set dates they can come to the Wan Chai office, within the next seven days (except Saturdays, Sundays and public holidays).
Dial +852 2396 5351
Select language and listen to announcement
Set your appointment day from within the upcoming seven days.
Set the time of your appointment. You will be given choice of morning or afternoon session and will be provided with present times (example: 12:30pm and 1:30pm for afternoon sessions).
Set your Hong Kong ID's first six digits as reference number
What happens on day of your appointment
Be on time with your appointment. The venue might be a little confusing to first time visitors. Once you arrive, you can take the tall flight of stairs or take the escalator on the right.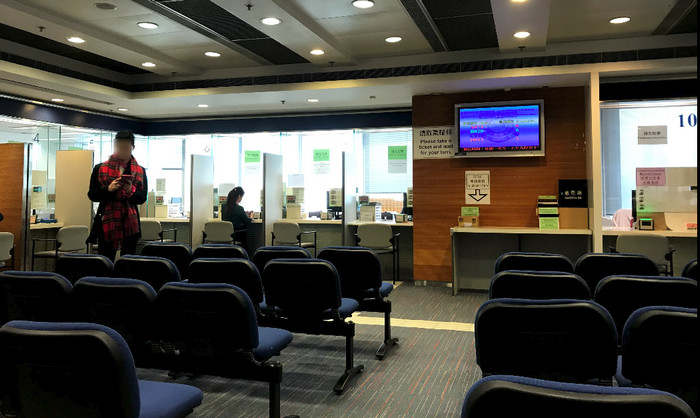 Once inside the building, follow the sign that indicates "Certificate of No Criminal Conviction" and leads to the lift lobby. Take the 14th floor.
Take a ticket from a booth near the entrance. Since this office also issues other certificates such as sexual conviction check, be sure to select ticket intended for certificate of no criminal conviction.
A led display indicating the next applicant appears prominently inside the room. Check your ticket for your turn and on which counter to go to.
Once it's your turn, hand over the required documents to the attending officer. Also hand over your Hong Kong ID for verification.
You will be asked to place your fingers at the machine for fingerprinting. First, your four fingers (except thumb) for left and right hand. Then, your left and right thumbs.
Prepare your payment. Sometimes cash payment is not available, so it's better to prepare your debit card / EPS, or load your Octopus card with at least HK$225 for payment.
Listen to the officer's advice for next steps: how long the processing will take, what happens next, and so on.
Excluding the waiting time for your turn, the process should take less than ten minutes.
What happens next
If no criminal conviction data against the applicant in Hong Kong is located, we shall issue the Certificate and send it directly by registered mail to the relevant Consulate / Immigration Authority / Government Authority within four calendar weeks.
However, if a criminal conviction data is found, both the relevant Consulate / Immigration Authority / Government Authority and the applicant will be replied with a letter advising that the Certificate could not be issued and listing out the conviction data by registered post within the prescribed period.
If applicant is currently under investigation for certain offenses such as traffic violations, application will not be further processed until the matter concerned has been concluded.
Who to contact if you have additional questions
If you have further questions, you can reach the office through
E-mail: eo-cncc-ib@police.gov.hk,
Call 2860 6557
Fax 2200 4321.
Conclusion
A certificate of no criminal conviction provides a confirmation from the Hong Kong Police Force that a visa applicant has not been convicted of a criminal offense in the city during his or her stay. Securing this document is key, but not a guarantee, in obtaining visa approval.