Are you coming to Hong Kong for a short family visit or business traveler on a trade show or business meeting with clients based in the city? Perhaps one of the things you might have in mind is getting souvenir items and gifts for the folks back home or colleagues in the office.
But one question pops into mind: what's the best item that represents a genuine and authentic Hong Kong? Chopsticks? Framed photos of Hong Kong attractions? Fake watches and shirts that poke fun getting lost in Hong Kong? What about that seedy reputation of bootleg items openly sold at night markets?
Some travelers buy items like chocolates or electronic goods not because they are uniquely Hong Kong but they are bought here on a cheaper price. Of course nobody wants to argue with what you'd like to buy as presents. Perhaps these are the ones you or your family back home has been looking for. However, we'd like to cater to those who are not into buying cheaper items while in Hong Kong but those who wish to buy items that better represent Hong Kong.
Here are our recommendations on genuine Hong Kong gifts and where to buy them.
Traditional Chinese clothing and accessories
The rich Chinese culture is evident in its distinctive clothing. You can certainly take with you a slice of this culture wearing these types of apparel. One of them is the cheongsam, a traditional fitted dress for women, which Western celebrities like Victoria Beckham and Kate Moss have proudly flouted. Other popular gift items in this category include qipao dress, cashmere poncho or silk sleepwear.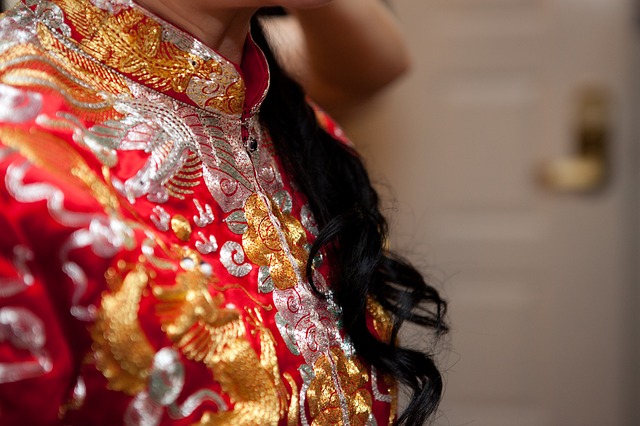 For men, there's cashmere cardigans, cufflinks with special Chinese lattice design or Chinese embroidered slippers. Or take the gender-neutral gifts such as decorative jars, mahjong set or Chinese-themed photo frame or jewelry box.
These items can be bought at Shanghai Tang which has shops located at 1881 Heritage in Tsim Sha Tsui or its largest flagship shop located at Duddell Street in Central.
Hong Kong transport replicas
Hong Kong's efficient transport system is immortalized by replicas that are made not only as toys for little boys but a keepsake for collectors thousands of miles away.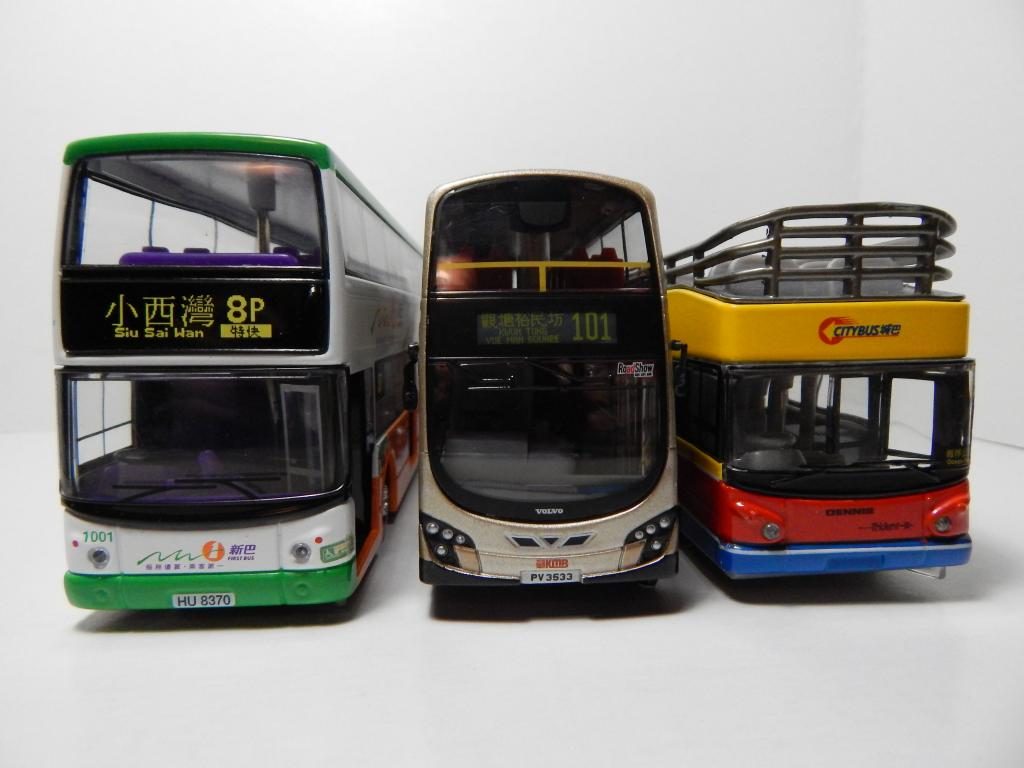 Source: swiftysgarage.net
Tiny double decker buses, MTR carriages, trams, ferries and minibuses are among those you can buy from various shops. KMB has its iShop that sells replica of its buses. You can buy them at various Customer Service centers. When you happen to be at shopping malls, look for them at Log-On. But a wider variety of such collectibles are at Shui Po's Fuk Wing Street or Wan Chai Market. Online, check out Cars Workshop or 80M Bus Model.
I ♥ Hong Kong" T-shirt and other cheap souvenirs
One of the cheapest buys in this list is this ubiquitous "I Love Hong Kong" shirt. Other variations include "Lost in Hong Kong", MTR route map or caricatures of famous landmarks of the city. Other inexpensive items to bring home are Hong Kong-themed key chains, fridge magnets, mugs, can openers, coasters, etc.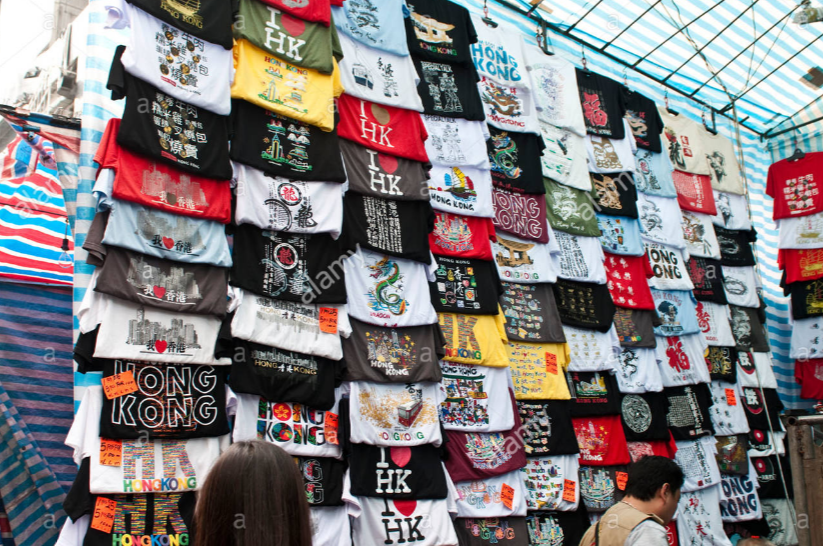 You can buy them at Jardine's Bazaar in Causeway Bay (Causeway Bay MTR Exit F), Stanley Market in Stanley (Citybus 6A, 6X, 66 and 260 from Central), Temple Street (Yau Ma Tei MTR Exit C) Li Yuen East and West streets in Central  (Central MTR Exit C) or in Ladies Market in Mong Kok (Mong Kok MTR Exit E2 then walk towards Nelson Street), with special mention on negotiating skills as you haggle for price with traders for bulk orders.
Miniature Hong Kong items
In addition to the replica of Hong Kong transport options, it is possible to get a miniature of Hong Kong such as diorama of bus stops, residential estates, wet markets, road signs, and so on.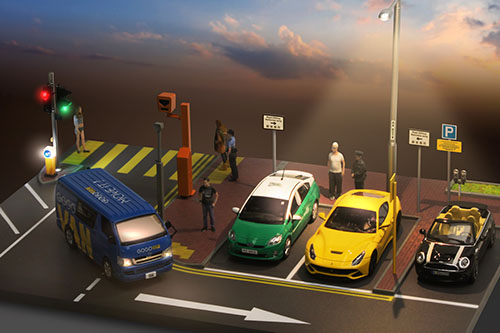 Source: tiny.com.hk
You can buy these items at YATA, Foresoon, Aeon, 80M, School Driver and other authorized dealers.
Dried seafood
Guided by research or a local contact, head to Sheung Wan's Des Voeux Road West, Hong Kong's de facto dried seafood street. You know you're in the area as you smell the distinctive aroma of products sold by the roadside shops.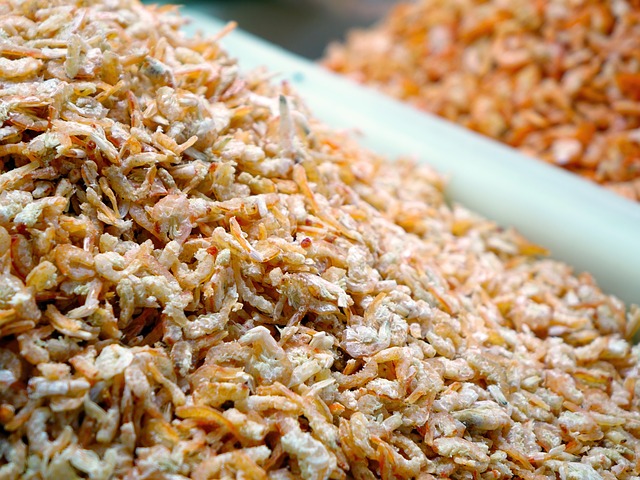 A variety of products such as black moss, dried scallop, shiitake mushrooms, dried sausage and abalone, the sought-after ingredient in Chinese banquets. You can also find Chinese herbal medicine, ginseng and birds nest shops within the area.
You can reach the area through Sheung Wan MTR Exit A2 and head towards Queens Road Central via Hillier Street.
Products from Hong Kong brands
Aji Ichiban may sound Japanese but it's actually a Hong Kong company. You can buy candies, crackers and other sweets at its shops spread across the city. Kee Wah Bakery egg rolls and fruit paste cakes are nice addition to your office pantry.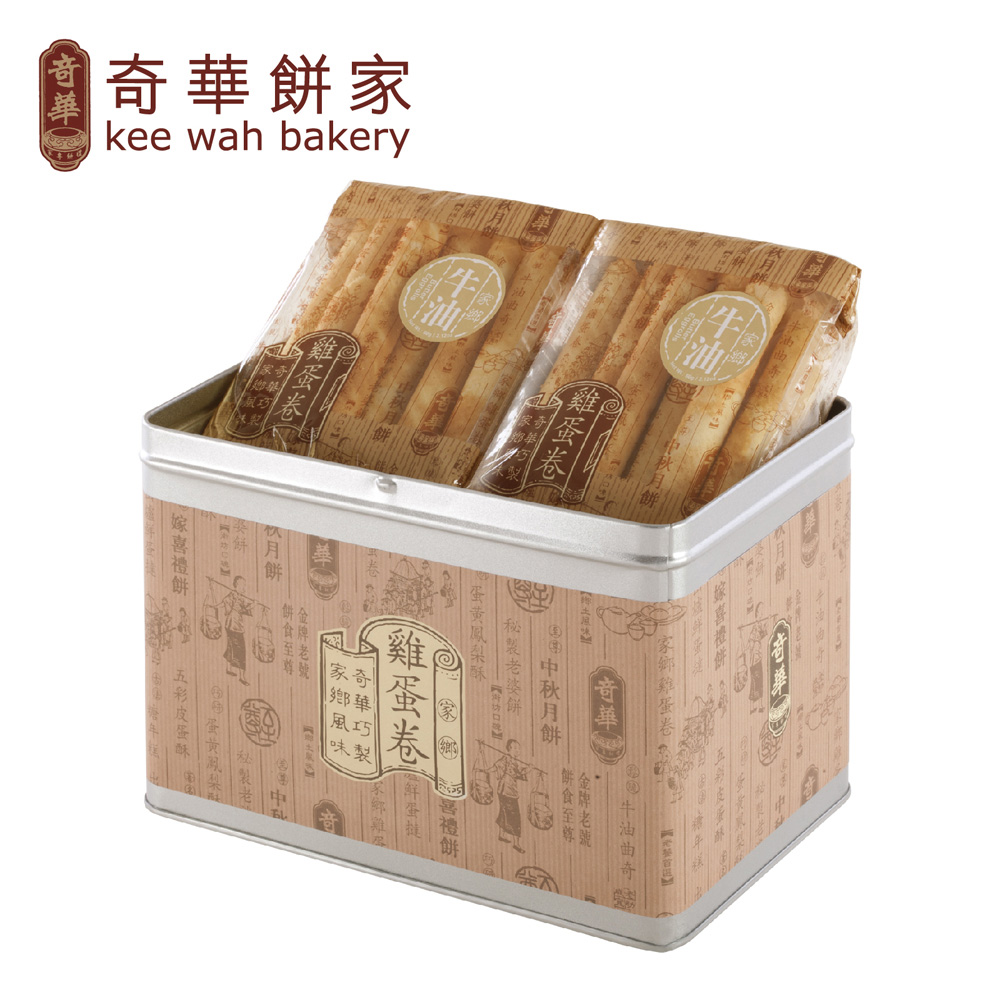 Theme park souvenirs
If you are visiting theme parks like Hong Kong Disneyland, Ocean Park or other attractions such as Victoria Peak or Star Ferry, there are souvenirs you can find at designated booths.