List of MTR Stations With Toilet Facilities Inside Paid Areas
There are times when you're taking the subway when you have the urge to go to the toilet but need to hold it as many MTR stations are not equipped with toilets within the paid area of the station. This means you need to exit the station and locate a nearby washroom in a shopping mall or a private commercial building connected to the MTR station.
Thankfully, those days are over. Although many MTR stations remain without a toilet for the convenience of its commuters (there are toilets in every station, only that most of them require permission from MTR staff to use), washrooms are now located within strategic locations of stations.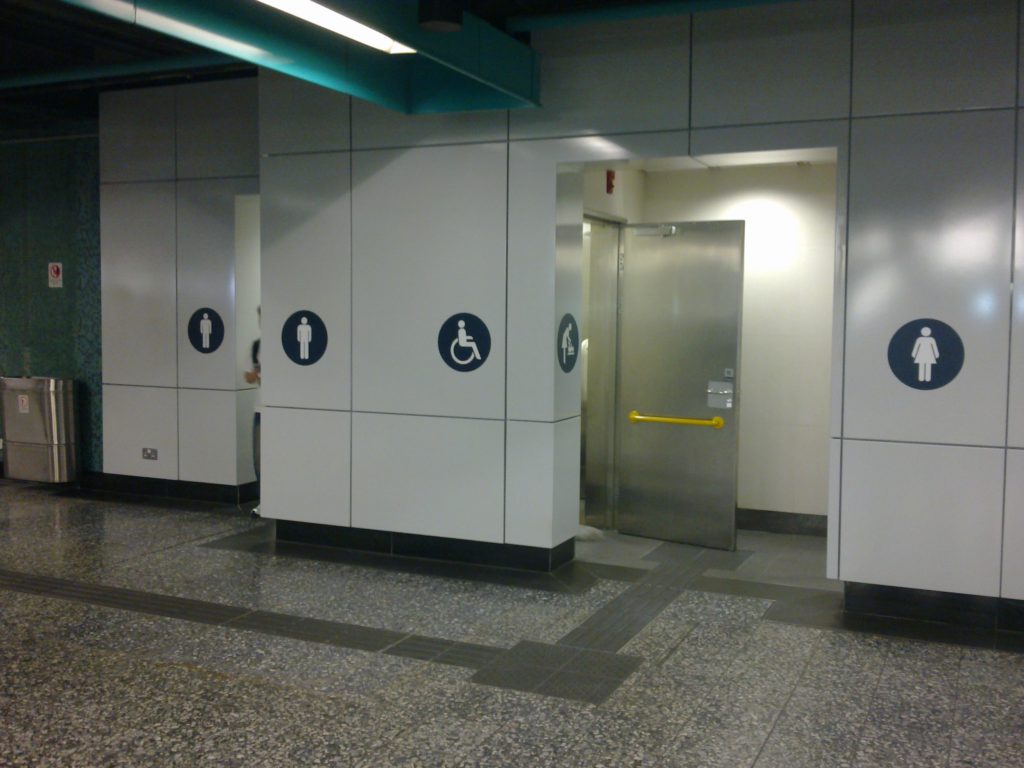 Public toilets inside the paid area of stations
| Line | Station | Location |
| --- | --- | --- |
| Kwun Tong Line | Whampoa | Inside paid area |
| Kwun Tong Line | Ngau Tau Kok | Inside paid area |
| Kwun Tong Line | Ho Man Tin | Inside paid area |
| Tsuen Wan Line | Mong Kok | Inside paid area |
| | | |
| Tsuen Wan Line | Prince Edward | Inside paid area |
| Island Line | Kennedy Town | Inside paid area |
| Island Line | HKU | Inside paid area |
| Island Line | Sai Ying Pun | Inside paid area |
| Island Line | Sheung Wan | Inside paid area (Exit E) |
| Island Line | Admiralty | Inside paid area |
| Island Line | Quarry Bay | Inside paid area (Exit A) |
| South Island Line | Ocean Park | Inside paid area |
| South Island Line | Wong Chuk Hang | Inside paid area (Exit A1) |
| South Island Line | Lei Tung | Inside paid area (Exit B) |
| South Island Line | South Horizons | Inside paid area (Exit B) |
| Tung Chung Line | Hong Kong | Inside paid area |
| Tung Chung Line | Kowloon | Inside paid area |
| Tung Chung Line | Nam Cheong | West Rail |
| Disneyland Resort Line | Sunny Bay | Inside paid area |
| Disneyland Resort Line | Disneyland Resort | Inside paid area |