A measure apparently aimed at making Hong Kong trails more safe for hikers has drawn critics among Internet users, according to a post by Hong Kong Free Press.
After Facebook user So So Cheng posted a few photos of concrete staircases covered with rubber mats at Tuen Mun Trail on Sunday, the question was asked, "After the concretisation of hiking trails, it's evolved to rubber mats. Do you agree?"
The post received dozens of posts, mocking the excessive safety measures.
"Why not make an escalator, and while you're at it build a mall as well," said one.
"This is excessive, it is a waste of public funds – if you complain, then don't hike," said another.
Representatives from the Agriculture, Fisheries and Conservation Department told HKFP that rubber mats were placed to absorb vibration and prevent slipping. The Department has earlier received complaints from elderly people saying that walking on stone staircases were relatively difficult.
It also explained that the concrete steps were aimed at ensuring hikers' safety while arresting possible soil erosion. Tuen Mun Trail had faced severe soil erosion incidents previously so concrete steps were built in 2014.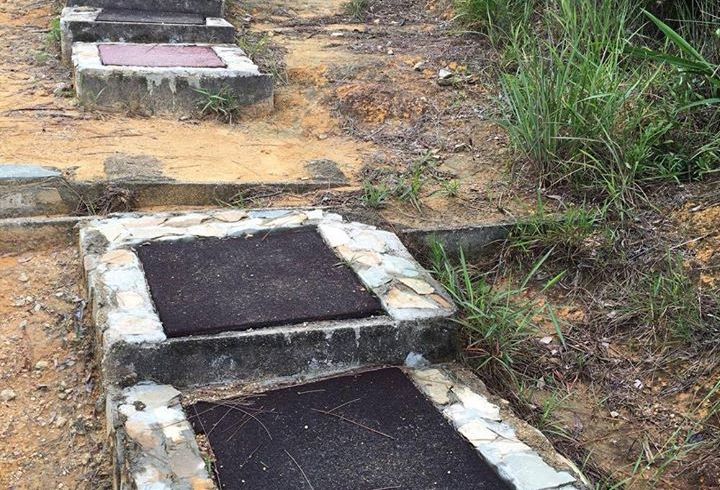 Photo: So So Cheng via Facebook.
The Department also claims the mats were only part of a pilot program and there are no plans to implement them on other trails.
Many hikers might claim that adding these concrete steps and rubber mats could reduce the "natural" feel of the trail, but if one hiker slips on a muddy trail without these add-ons, does he or she have the right to sue the government for failing to provide safety measures? On the other hand, differently abled hikers might cry discrimination that the trails are only made for the fit and not for them who need assistance when trying out these trails. What a complicated world.