It's no longer a secret that Hong Kong has a well-connected public transport system that owning a car is not necessary for most of its residents.
One can take the ever-expanding railway network on board comfortable subway carriages. Or explore the peripherals of Hong Kong island using the slow but tourist-friendly vintage trams. Or cross the Victoria Harbour through the iconic Star Ferry.
But tourists may not be familiar with taking the double decker buses, given its route locations, fare calculations and payment procedure. This article hopes to solve that initial apprehension and guide newcomers on making the bus a worthy alternative to the familiar public transport modes.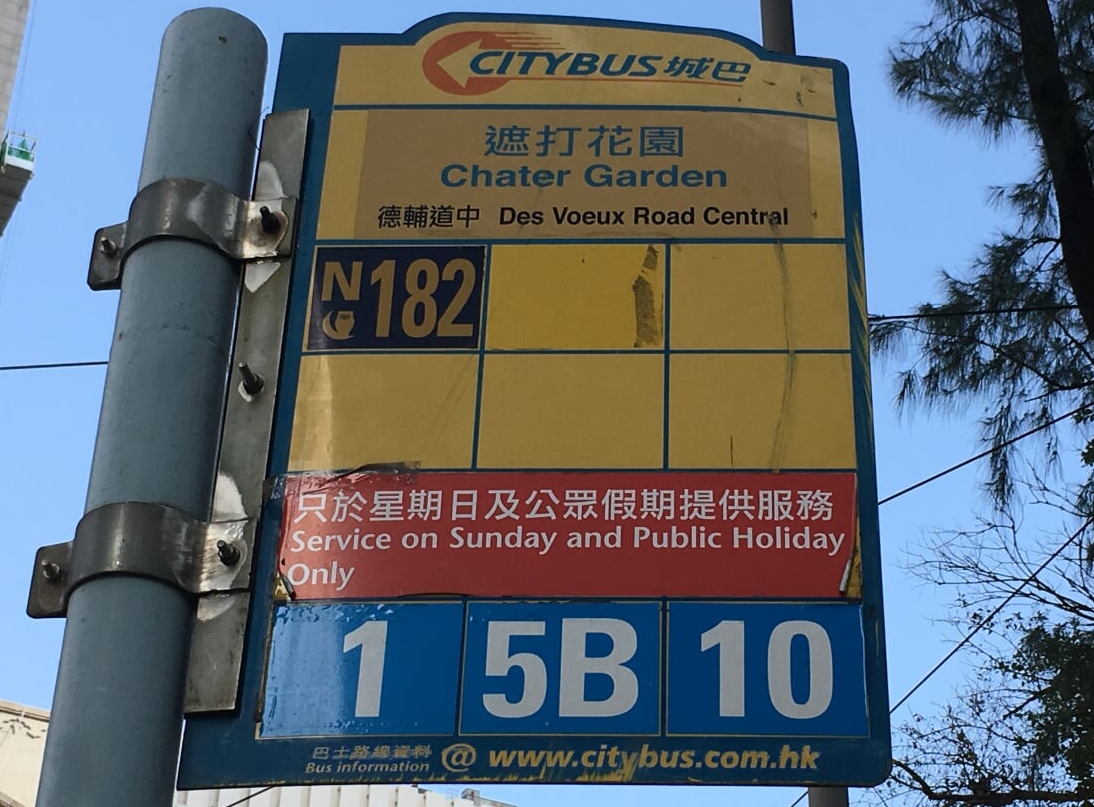 Locating bus stops
Bus stops are conspicuously located at designated locations with certain bus numbers clearly marked on them. This means that if, for example, the bus stop has number "23" on it, bus route 23 will make a stop there. Otherwise you have to locate the bus stop which can be viewed at the official websites of the two bus operators Kowloon Motor Bus and First Bus / Citybus or their respective smartphone apps (Android or iOS).
Bus numbers also indicate availability or types of routes. For example, bus routes prefixed by N are designated as night buses and operate usually after 12 midnight until early morning so they are not available during day time.

Understanding bus stop label
Once you find the bus stop of your desired bus route, you'll find route information such as:
bus stops – locations where the bus has a bus stop
bus frequency – how often does the bus arrive at the bus stop
hours of operation – time of first and last trip of the bus from origin
fare / section fare – how much fare you need to pay
fare discount on selected interchange buses – if you take certain bus routes afterwards you are eligible to discounted fare

Boarding the bus
Often times, you don't have to hail the approaching bus as it is understood that once the driver sees an awaiting passenger is at the designated stop, it will make an obligatory stop even if no passenger inside will alight. But in many cases, bus passengers of other routes are also within the area so hailing the cab — Hong Kong land transport operates right-hand drive vehicles — is a safe bet.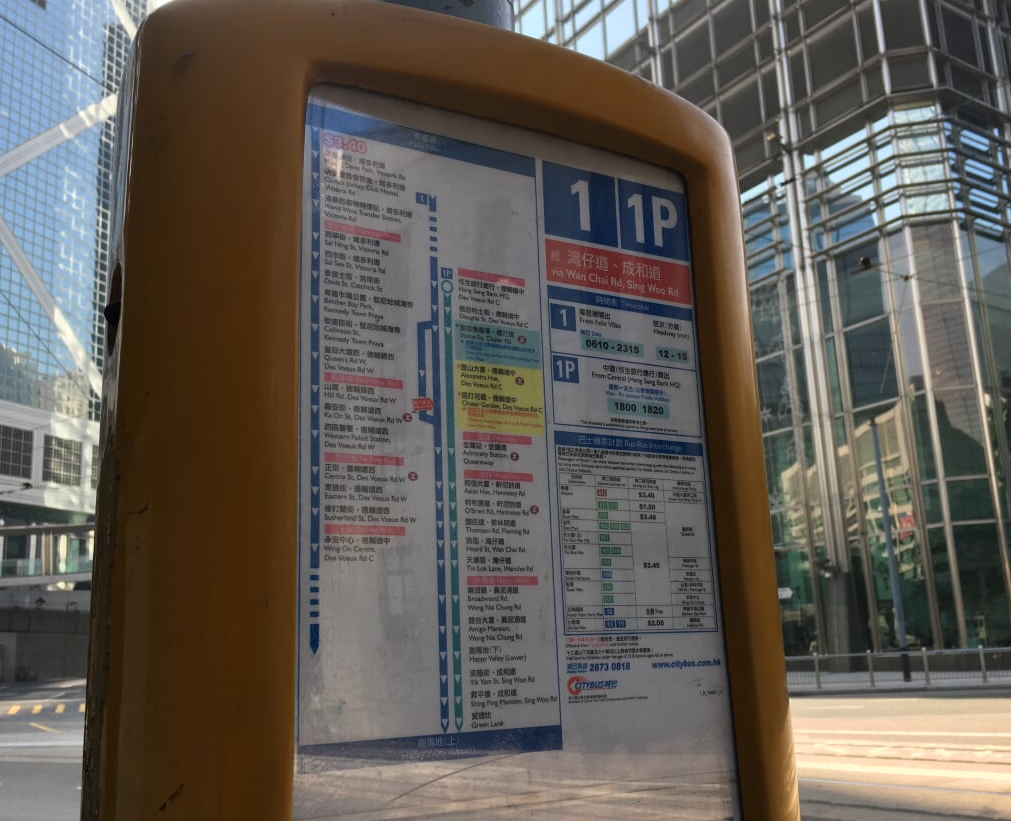 When the bus makes a stop, alighting passengers will use the middle door and boarding passengers should use the front door for a smooth flow of people in and out of the bus. Upon entering, passengers need to pay exact fare which makes an Octopus card a convenient way to do so. Those who use coins or bills should prepare at least the exact fare amount and place them in a box next to the driver. Be aware that no change will be given if you hand out amount greater than the fare.
While inside the bus, be aware of the basic dos and don'ts.
Dos: Boarding passengers pay exact fare and offer priority seats to mobility impaired passengers such as pregnant women, passengers with infants or the elderly.
Don'ts: Eating or drinking inside the bus and carrying bulky items.
Related: KMB bus rules commonly violated by passengers
Alighting the bus
Right before reaching your destination, press the bus stop button — a red square placed across various points in the bus. Once you (or someone who did before you) push this, the red light above the exit door will light. Once the bus makes the proper stop, the door will open and you may exit.
Additional tips
1. Buses are equipped with free wifi capability so you can navigate the web on your smartphone.
2. If you are not sure how far are you from your destination, you can make use of the reminder feature of the bus app (link above) so you'll get notified when your bus is close to destination
3. Certain bus stops are equipped with "next bus" feature which indicates how many minutes until the bus will arrive at the stop. This helps you plan ahead to take another bus route or another transport (MTR, taxi, etc) if you cannot wait.