Summers in Hong Kong can be a very unsettling experience. It's hot and humid, and in urban areas, concrete jungle adds to that sweltering feeling outdoors.
What's more, if you're a pedestrian walking around narrow alleys as you try to avoid the crowd of smokers, hide from the punishing sun or take the shortcut from point A to point B, be prepared to get wet from dripping air conditioners hanging from above.
Typically thought of as nuisance more than risk, dripping air conditioning units pose unique experience among people in Hong Kong has prompted the government to act. Members of the public can lodge their complaints to the Food and Environmental Hygiene Department. The Department is in charge of implementing the Public Health and Municipal Services Ordinance which punishes people who let their air conditioning units discharge water that it becomes a nuisance to others. Maximum penalty of HK$10,000 is imposed to offenders, and delaying resolution to the complaint entails daily penalty of HK$200.
Such annoying dripping water from air conditioning units has experts believe pools of water generated by faulty cooling units can also host bacteria and fungi, and can lead to spread of legionnaire's disease and allergic reactions.
So instead of falling laundry or random home item thrown from above  — also an offense under Hong Kong's laws — it's the annoyance a random passerby might feel when his or her clothing or head becomes a hit target from an imaginary water gun.
As we are all familiar with Hong Kong's building structures, one building with forty or more storeys with several dripping air con units can produce unwelcome drizzle that often miss the pails positioned to catch water drips.
"People with compromised immunity like elderly patients are most likely to be affected" said Dr Leung Chi-chiu, a specialist in respiratory medicine. "Children may also be vulnerable."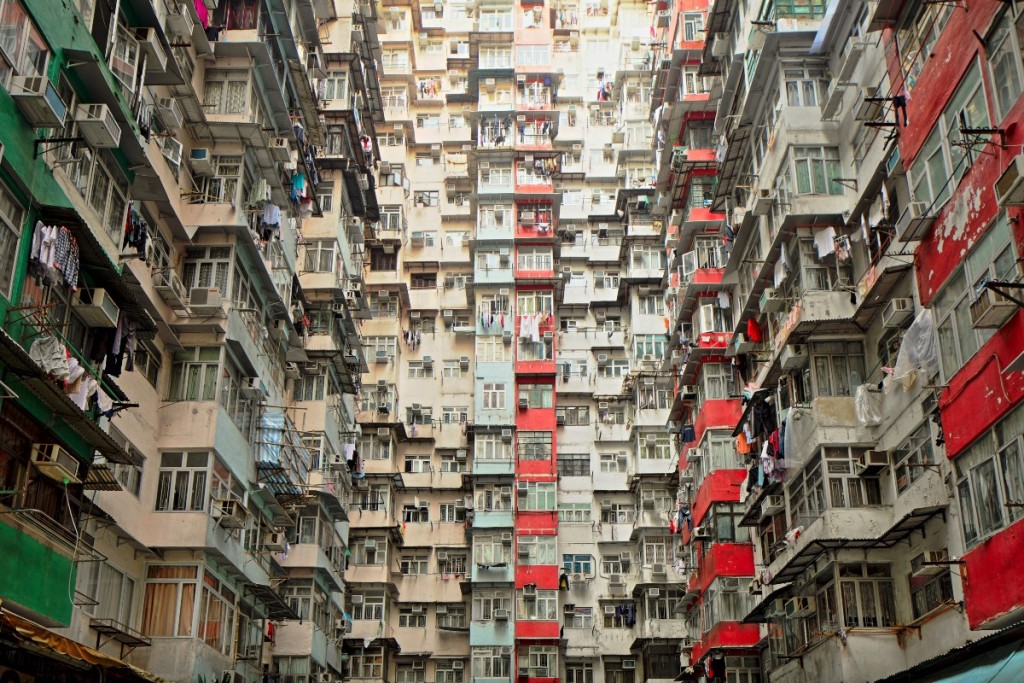 Source
To file a complaint about dripping air conditioning units to the Food and Environmental Hygiene Department, it's ideal to prepare information such as time of incident, address of leaking air conditioning unit as well as photos, videos or, if possible, statements from other people who live or work within the area of concern as further evidence.
FEHD will issue Nuisance Note to responsible party/parties, advising them to fix the problem. Otherwise the penalty will be charged against the guilty party/parties.
How to file complaint against dripping air conditioning units:
Call the FEHD 24-hour Hotline 2868 000, with info such as time and address.
Within 10 calendar days of submission of complaint, FEHD will provide interim reply.
If there is no significant progress is made within 30 days since filing of complaint, FEHD will update complainant on the progress.
While the mechanism is set, a grim statistic to remind everyone why the problem may not go away anytime soon. A report by South China Morning Post in 2015 said that there were 170,000 complaints made over a span of 10 years. Yet only 12 persecutions were made. Sounds like a long shot, but there's still chance.