Expats coming to Hong Kong must have been aware that living in Hong Kong is an expensive venture — at least in the perspective of housing and accommodation. While some expats receive fat relocation package that virtually shield them from the outrageous rates for rental properties, some arrive in Hong Kong with local package, with a few sweeteners such as two weeks' worth of stay in a hotel and living expenses to cover for a month.
Often featured at business news is the soaring property price and continuous demand for housing among local people. But what about foreigners who wish to settle in the city?
What expats should look for
It is understandable that the common question those planning to relocate ask on expat forums is the length of commute from home to work, since convenience is key when you're adjusting to a new environment. But Hong Kong is synonymous to convenience: transport system, 24-hour convenience stores are common examples.
While checking out distance and commute time between home and workplace is something to place due diligence on, there are also other factors that come into play.
Children's schools
Many expats arrive in Hong Kong with pre-school and primary school age children. Availability of admission places may vary depending on time of year you arrive in Hong Kong. Also, it may be more practical to decide where to live once an offer has been made by the school to accept the child. You can then narrow down the number of potential places to settle based on distance from school, school bus routes, and so on.
Proximity to expat community
While we eventually want to blend in with local people and adopt the local culture as we settle down in Hong Kong, it requires time to do so. Expats would love to build relationships with like-minded folks like fellow expats from their own country whom they can ask more comfortably questions about how different Hong Kong is from their homeland, how things work here, recommended places to go, etc.
Lifestyle choice
Are you an outgoing person who loves the countryside or make it a point to stop by a bar for a pint of beer every week? Your lifestyle can also influence how you pick where you'll live in Hong Kong. For instance, if you don't need to commute to your Central or Admiralty workplace everyday if you have telecommute options, so staying in a relatively remote village house in a more relaxing environment can be a wise choice. If you're often traveling, perhaps close to the airport or at least close to transport links to the airport saves you time on the road. If you have pets, living close to hiking trails or pet parks can be an attractive option. If you're single and love to hang out with friends, then there are also places suitable for this type of lifestyle.
Expat enclaves in Hong Kong
There are places in Hong Kong that has relatively high percentage of expat population. However, soaring property prices have somewhat influenced other newcomers to settle in areas not typically associated with Hong Kong's expat population.
Allow us to identify the popular locations in Hong Kong where expat communities are often found.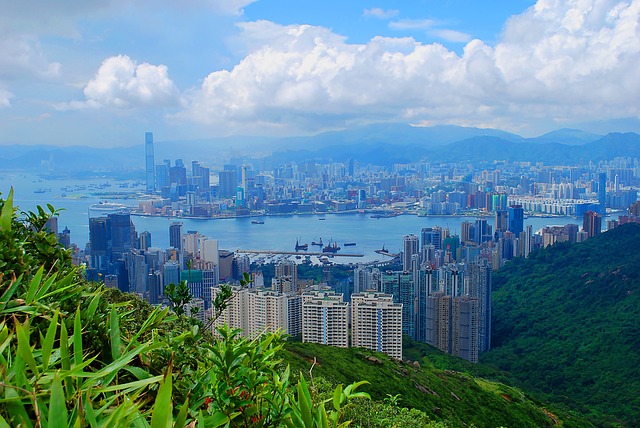 Mid Levels
Location: In the middle of Hong Kong island's Central district.
Why expats love it: Financial institutions, global and regional headquarters have long used Central as their prime commercial address. Plus it's centrally located with plenty of links to just about anywhere in the entire territory. Upscale residences are plenty along the stretches of Robinson Road, Conduit Road and their neighborhood making a daily commute to work a fairly easy chore.
Stanley and Repulse Bay
The beach is what many would describe as the main draw of Stanley, Repulse Bay, Chung Hom Kok and nearby places. But Stanley is more than just a beachfront residential district. It's also frequented by tourists who not only bask under the fine sands, but also the famed Stanley Market.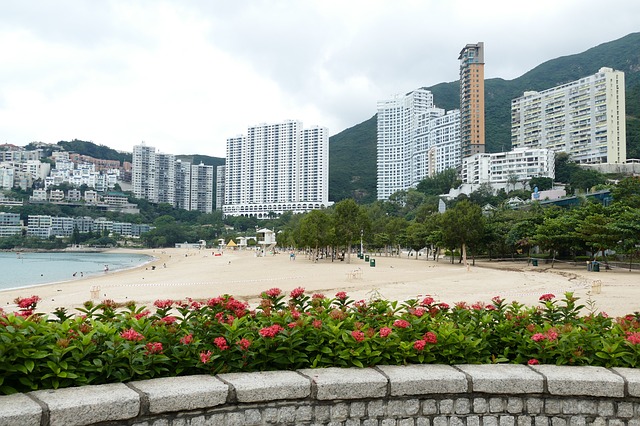 Both Stanley and Repulse Bay are famous for its beaches but also attract expats due to presence of international schools, grocery outlets and just about any other facility found elsewhere. One glaring absence though is a nearby subway metro station so having a private car (on top of public buses also available) makes more sense here than in many other places in Hong Kong.
Happy Valley and Tai Hang
Close to the famous horse racing venue and centrally located in Hong Kong island, Happy Valley is where different types of accommodation — from the typical high-rise apartment towers to spacious luxury, detached houses.
Expats love this area because of its convenience — Causeway Bay is just a stone's throw away for instance, plenty of green spaces, close to various exclusive clubs, supermarkets, a well-established hospital, and great views of the city.
Discovery Bay
Located in Lantau island opposite to Hong Kong Disneyland and Hong Kong International Airport, Discovery Bay is a place known for its expatriate population who find its unique environment (for example, restrictions on motor vehicles make DB generally safer especially for children), affordability (arguably cheaper than Mid-Levels) and decent number of places to eat, and learning exposure for children (international schools and special trainings such as dance, swimming and others). Long time residents love its community feel — it is easier to meet friends, arrange kids for playdates, etc.
It takes about 25 minutes by ferry from Discovery Bay to Central and well-connected by buses to the ferry pier and plaza.
Kowloon Tong
At the heart of Kowloon and well-established MTR links surrounding it, Kowloon Tong is another favorite location among expats settling into Hong Kong. If you are bringing along young kids, this might be your best bet as reputable international schools and higher-level educational institutions are within this neighborhood.
Homes vary from high-rise apartment buildings and low-rise units, creating a community with relatively less crowd and peaceful surroundings.
As with many other places in Hong Kong, it is accessible to just about anything. Festival Walk is a shopping mall that is close to the Kowloon Tong MTR station, and City University of Hong Kong is also nearby.
Sai Kung
On the north eastern frontier of New Territories is Sai Kung. A little bit detached from the MTR network — you need to commute via Hang Hau MTR plus a 20-minute minibus ride is required to get there by public transport — Sai Kung is a popular place for expats to settle down because of its beach life and low-density community.
Village houses, units that offer more space and affordability, are common residence types in this district.
Close to the sea, Sai Kung is popular destination among both beach and seafood lovers. A variety of cuisines, plus eclectic mix of bars are also available.
Those who wish to explore the countryside will also find Sai Kung welcoming. Hiking trails, geo parks and places to bring pets or pitch tents are abundant.
The Peak
Known to be the most affluent neighborhood located atop Hong Kong's hill, apartments at The Peak tower, some of whom hold world records in value, are located above everyone else and offer the most scenic views of all. Even building heights are restricted so as not to obstruct views and reduce property value. Accommodation is commonly organized in small complexes, each of which has its own variety of amenities such as swimming pools, tennis courts, gyms, etc.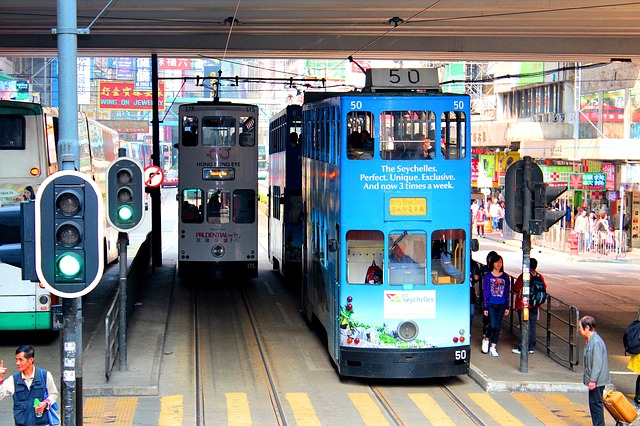 Wan Chai
Living just a doorstep away from just about anything — wet markets, pubs and bars, tram stops or your office building in Admiralty or Causeway Bay, Wan Chai might just be for you.
Despite its red light entertainment district notoriety, Wan Chai offers great convenience to expats who can easily access places or do things at an instant.
Flats though tend to be more expensive per square footage compared to those in Kowloon or Kennedy Town. Single expats may settle for more reasonably priced serviced apartments that are often offered in the area.
Conclusion
Note that the above locations are often associated with presence of expats in Hong Kong. But as skyrocketing property values have prompted some companies to scale down their housing offers to foreign nationals moving into Hong Kong, newcomers have cast their nets in wider range of districts in their hunt for a suitable accommodation.