Domestic helpers have a lot to consider in their move to work abroad in foreign land, one of the most important would be their accommodations.
In this case, Hong Kong domestic helpers up until 2003 has a choice of live in or live out jobs and most employers and employees have almost always opted to live out. The reasons range from the size of employer's houses and the time flexibility and freedom for their foreign domestic helpers. It also allows for a better division of work and personal time for helpers.
However, the Hong Kong government passed a law on 1 April 2003, prohibiting all foreign domestic helpers to live out on the grounds of the FDHs protection, the law moves to ensure that all employees will be able to have proper accommodations. The live in requirement is part of the conditions of stay.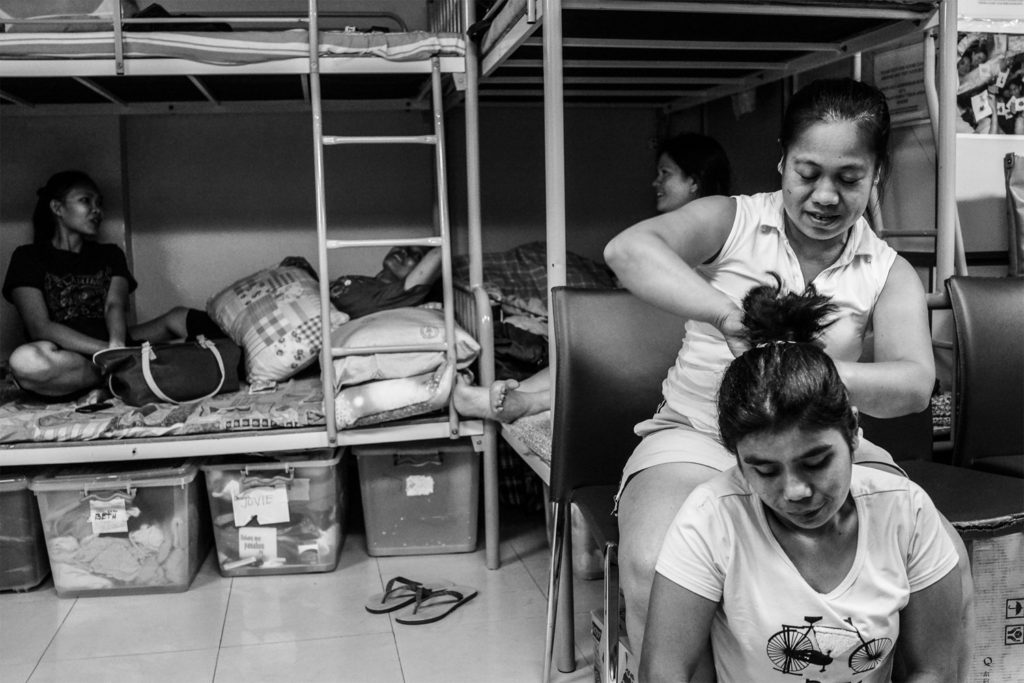 The only exception is the continuation of a same employer and helper couple that have received permission from the Immigration Department before 1 April 2003 to live out. The employer however has to declare this and request special permission at time of visa renewal.
The change in law however has not stopped the live-out domestic helpers phenomenon. In fact, many have criticized the law, saying it has caused greater inconvenience for the employee and employer. Having the same working and living spaces can cause pressure on the employer-employee relationship and makes foreign domestic helpers vulnerable to employer abuse.
It has also created a "cat-mouse" situation as most would prefer a live out arrangement but are refrained to do so. An innocuous agreement for both the employer and employee to enter into a live out arrangement may not seem so in front of the law.
Declaring that they have entered into a live in arrangement but have not done it is a false representation and an offense to the Immigration Department under the Hong Kong Immigration Ordinance. The worst that could happen is (maximum) fine of $150,000 and imprisonment of 14 years. People who have entered into a live-out domestic helper arrangement either do not know the consequences of their actions, don't think they will get caught or they don't realize how serious the consequences could be.
The rising popularity of live out arrangement between employers and their foreign domestic helpers has prompted the government to increase crackdown on live-out domestic helpers. Authorities would conduct surprise inspections, and those who are caught will have to go to court and face criminal charges based on aiding and abetting a breach of conditions of stay. On average courts see about two to three of these cases per week.
Given the gravity of the offense for a live-out arrangement, it is highly advisable for both the employers and employees to avoid a live-out arrangement. It is strongly advised to follow the regulations and discuss privacy concerns with your helper and decide for yourself whether or not having a live-out domestic helper arrangement is worth the risk.