If you're traveling to Hong Kong for leisure, one of the first attractions to consider might be Hong Kong Disneyland, if you haven't been there. Being one of only three Disneyland theme parks in the whole of Asia region, it's your chance to grab that fantasy moment you'd been wishing for as a kid. Obviously, you don't need to be a small child to be enjoy such moments.
Hong Kong Disneyland may not be as big as the other counterparts in Paris, Anaheim and certainly not at the same level as the biggest Disneyland theme park of all in Shanghai, China, but still there are enough rides and entertainment stops that will keep your day at the park a busy and eventful one.
Once you decide Hong Kong Disneyland is part of your itinerary, here are our tips to make the most of your time and effort.
1. Save time and money buying tickets
Hong Kong is infamously known as a crowded place where at any given time, there is a high ratio of tourists against locals. In 2015, it had 59.3 million visitors. This translates to big crowds spread across its attractions, including its popular theme parks. So spending a long time in the queue for tickets isn't the wisest of moves, especially that there are notorious park guests who are known to cutting in line and display rude behavior.
To save time, book your tickets online at Hong Kong Disneyland website which accepts Visa, MasterCard, American Express and JCB payments. Once you made your purchase, you can collect your tickets at the automated machine just beside the entrance gates.
To save money, there are select travel agencies and accommodations that offer marked down prices of Disneyland tickets. These are perfectly valid tickets, only that they may be sold to the agencies by some Disneyland staff who wish to make money off their park privileges. You can find them at China Travel Service which has branch offices across the city.
But if tracking down CTS is a pain for you, realize that discount may not be worth the effort. Comparing the CTS ticket prices with the Hong Kong Disneyland ticket price, the difference is about US$2.58. So it's up to you.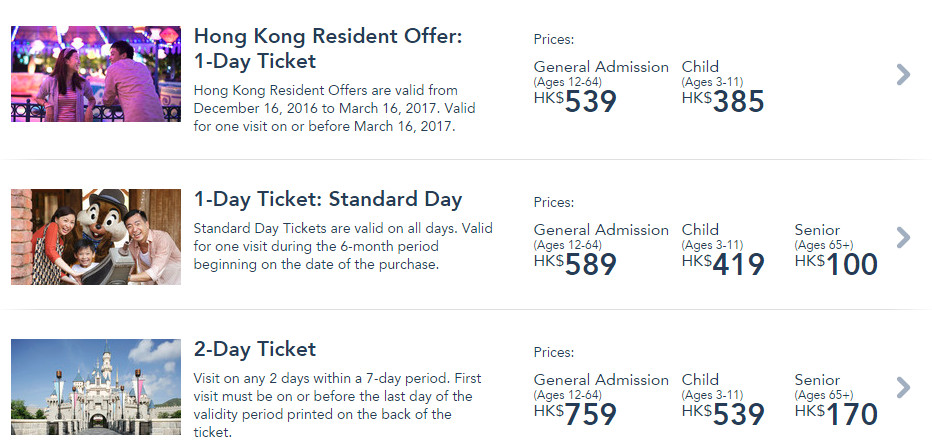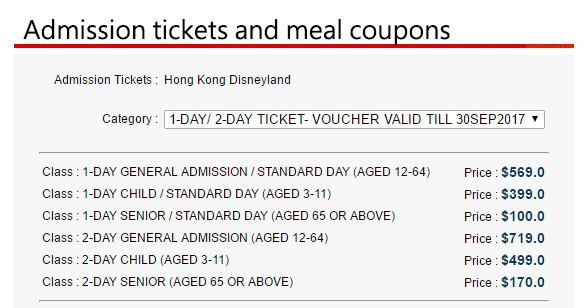 2. Pay a visit during midweek
To be honest, Hong Kong Disneyland is crowded no matter what day of the week. Given the title above, it's likely the least crowded time which could give you shorter queues on line for rides, buying food and securing tables, and taking photos with your Disney characters. Many of visitors are from mainland China so if their presence is an indicator, it will be very crowded during Chinese holidays such as Golden week during the first week of October, Chinese New Year at the start of the year, and summer vacation. Although avoiding these dates does not guarantee a lean crowd but at least not as many as one might anticipate.
Having said that, Tuesday, Wednesday and Thursday might be a good bet — though you need to make sure you don't come there during a local holiday as many Hong Kong people have year-long passes that allow them to come in and out of the Hong Kong Disneyland Park as they please. Also rates are lower for Hong Kong residents if ever that helps attract them to patronize the local theme park.
Also for a stress-free visit (besides dealing with the crowd), check the weather the day before you visit. If temperatures are in the low 20s (Centigrade) you don't have to bring in thick clothing nor sweat a lot amid high humidity of summer. Forgo the visit if it's expected to rain, unless you like walking soaking wet at the park with little or no roof above; ponchos don't help much.
Hong Kong Disneyland opens at 10am and getting there 15 minutes prior is already a bit late as people have arrived much earlier than that. But if you imagine coming early only to be stuck at the line for the routine bag inspection, it might not be a wise idea to be part of the initial deluge of park guests in the morning. But even before the Park formally opens, early birds are let in at Main Street so if the initial crowd is too big, you can buy time taking photos before the main sign outside of the Park.
3. Bring reasonable amount of things
All guests coming into the Park are subject to bag inspection. Take note that food, alcoholic drinks, pets, skateboards, scooters and toy guns are not allowed inside so keep them at home.
If you are with a small child, a stroller is worth bringing although you need to bring a lock in case you need to store it somewhere during shows such as Lion King. But if this is something a bit too much to carry, strollers are also available for rent at Hong Kong Disneyland.
4. Go straight to the rides
As appealing as posing with Sleeping Beauty, Snow White or Mickey and Minnie Mouse may be, you can reserve those mementos later. That's because the queue is mostly long and you'll waste at least half an hour waiting. So instead of impatiently waiting while that family or couple is perfecting the snapshot with the Disney personality, head towards Orbitron, Buzz Light Year Astro Blasters or Hyperspace Mountain at Tomorrowland towards the right end of the Main Street. Usually wait time there lasts more than half-hour so being there early could improve time management.
Alternatively, you can head at Big Grizzly Mountain Runaway Mine Cars located on the far left end for early thrill rides, followed by Geyser Gulch and work your way in a clockwise direction towards
Mystic Manor, Garden of Wonders and so on. This allows you to maximize rides without hopping from one far end to another.
Later in the day, when you're quite content with the rides, and have time to spare for the parade or fireworks, waiting for the photo shoot with Disney characters is the way to go.
5. Use FASTPASS, it's free!
To save time waiting, Hong Kong Disneyland has FASTPASS virtually gets you in line at Hyperspace Mountain and The Many Adventures of Winnie the Pooh even if you're doing something else (eat at fastfood, go to toilet or in other rides). It's free and comes complimentary with every park entrance ticket you have. To use FASTPASS, put your ticket into the machine near your chosen ride, and you will be allocated a time to return, where you can access the ride via a fast track queue.
6. Make prior arrangement on food matters
What's frustrating to many guests is that Hong Kong Disneyland does not allow outside food but acknowledges that some guests are on special diet that is not served inside the park. So if anyone in your party is on a special diet, notify Hong Kong Disneyland before the day of your visit (call: +852 1-830-830 or by email). Hopefully it will give you clearance to bring special food on day of your visit.
There are few food options available:
a) Western food at Starliner Diner in Tomorrowland has fried chicken and burger options. Another alternative is Market House Bakery on Main Street for takeaway sandwiches, pizzas, pastries and cakes. Given their virtual cartel inside the Park, price is on the high side.
b) Vegetarian options available at Main Street Corner Cafe and Plaza Inn both at Main Street.
c) Chinese cuisine at Clopin's Festival of Foods at Fantasyland and Plaza In at Main Street.
If your options are limited, you'll have to deal with it and save your cravings outside. Since the main purpose of going to Hong Kong Disneyland is to enjoy the rides and experience this fantasyland and childhood dream characters, food takes a backseat until you reach the exits.
7. Check out the best shows
Jungle River Cruise
It's a short boat ride where guests can choose on boats based on language spoken by the guides — English, Cantonese and Potunghua — and sail on a guided tour of the mysterious and untamed Rivers of Adventure in Adventureland, passing through the wild jungles of the world: Amazonas to the Okavango and the Mekong. Bathing elephants who wish you to join them frolic, or crocodile-infested waters are to be expected in the journey.
Also, never leave the Park grounds until late when you have seen the parade, which showcases the talents and characters we often see on TV or movies. The Flights of Fancy Parade is scheduled every 3pm daily along Main Street. Get a good spot ahead of time. For nightcap, Disney Paint the Night show is at 7:30pm which features all your favorite characters at a magically glowing show of dazzling lights.
Festival of The Lion King
Witness Simba, Timon and Pumbaa perform with acrobats and fire dancers in this song and dance extravaganza worth your half an hour of time. Shows are scheduled at these times:
12:00 PM
2:00 PM
4:30 PM
6:00 PM
So allocate time to be at the entrance at least 15 minutes before the show starts.
Later on, Disney in the Stars Fireworks is probably the highlight of the day. Featuring a montage of Disney music, Hong Kong Disneyland's nightly fireworks display is visible across neighborhoods of Lantau Island but obviously best experienced inside the Park.
How to get to Hong Kong Disneyland
By MTR
Disneyland Resort Station (Tung Chung Line)