Saving money and not wasting time are hallmarks of Hong Kong's hectic lifestyle. People walk fast and press the lift's close button as quickly as possible, resourcefully collect discount coupons for free hash browns or grocery redemption and give you a collective dirty look for dilly-dallying on your 7-Eleven breakfast order.

Such attitude understandably fits in a frenetic paced Hong Kong daily life. If something can be done in a fraction of time, why spend longer than necessary? So barking orders, taking short cuts and multi-tasking has become a norm among Hong Kong people navigating their way in the fast lane on a daily basis.
Know your order before your turn
In a morning rush-hour traffic of people getting the day started, being alert pays dividends. Outmaneuvering people to take that tiny elevator space out of your residential estate saves you precious minutes and gets you ahead in the next obstacle race you get into: bus queues and breakfast take-away orders.

Regarding the latter, be ready with your order before your turn, whether in a neighborhood bakery, convenience store or a cha chaan teng. It's already too late to inspect the menu on your turn; you easily get labeled as tourist, newcomer and will annoy the busy store attendant. If you have no idea what to order, just blurt out "same as the last one" and prepare a reasonable amount of cash. No need to give exact amount, as change is available and calculated on the fly so you could vacate your place soonest.
Bring out that Octopus card
As handy as Octopus card can be, people used to becoming zombies and fixated to their mobile gadgets can easily forget to pull it out and tap just before entering paid areas of the MTR.
During crowded peak hours of morning and evening where lines of passengers getting in and out of turnstiles get extended, failure to promptly whip out that Octopus card will draw frowns from people behind you. It's also easy to find enemies if you bring a card that ran out of value and get declined with that dismissive tone at the gate — and you attempt to tap again instead of retreating in the sidelines.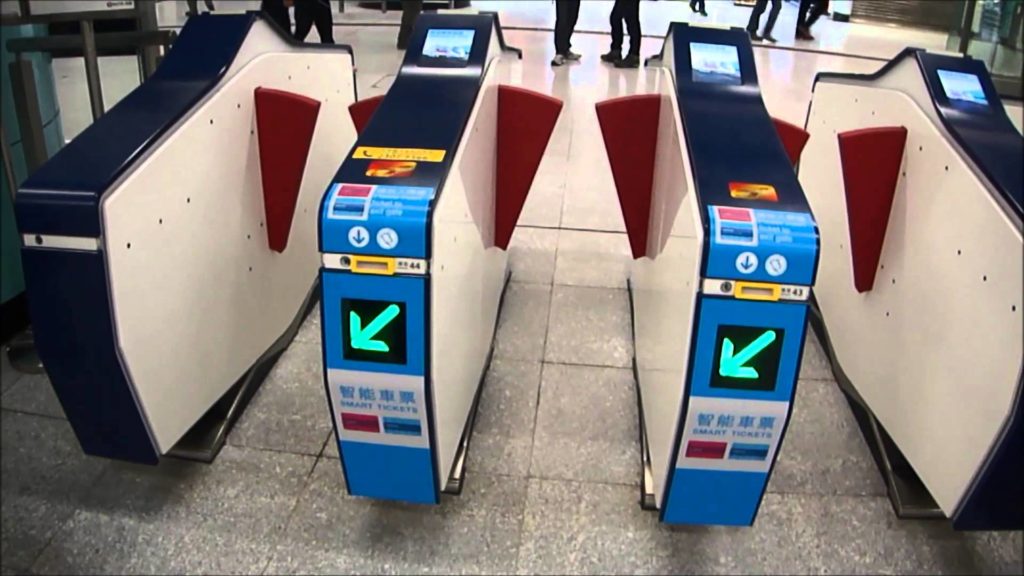 Take multiple restaurant tickets
Restaurants inside shopping malls can easily get into full house mode during dinner times. Thankfully there's order on who gets the right to the next available table, with credits to a ticketing system that classifies patrons as couples, small families and extended families. Queue numbers can easily jump from 10 to 45 in no time, so waiting is a major issue though many people won't mind for popular eating joints.
But hunger makes people think below-par restaurants deserve everyone's attention. So they employ ticket-shopping and will be happy to be called in by any of the restaurants shortlisted for consideration.
Occupy certain train cars to get through exits faster
Taking the subway may be a breeze in Hong Kong, but that doesn't count the effort to get in and out of exits, taking interchange transfers or flight of stairs if escalators malfunction. Thus, to mitigate this expected delay, it's best to anticipate which train carriage to take and get off at the shortest possible route to anticipate a speedy exit.
Use navigation apps to get best routes
Those interchanging from Chai Wan towards Tseung Kwan O line through Quarry Bay or exiting in Hang Hau or Tung Chung should have their own "preferred cars" to take every time they commute to work, school or office.
To figure out which route takes the fastest way, mobile phone apps for MTR or KMB provide guidance so there is no need for guesswork even though Google Maps occasionally show impractical driving or walking directions.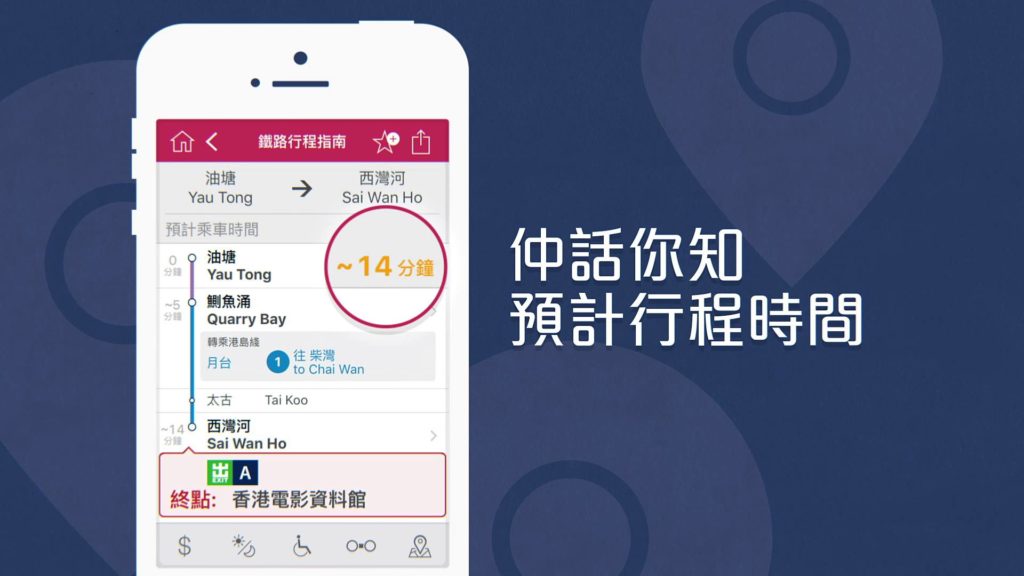 Get someone to be part of the queue
Whether you are waiting for the bus or grocery cashier, waiting for your turn at the cashier or receiving application forms for kindergarten entry, you have to wait for your turn. But lines can be longer than expected to contingency plans must be in place.
For example, when eating out at a fast food outlet, one can order at the cashier while another will find appropriate number of seats, usually locating occupants who are concluding their meals and standing in front of their table.
To some people, being in the queue is not enough. They want to get accommodated faster. That is why we sometimes notice two friends or family members occupy different lanes in the supermarket cashier, and whoever gets into the counter first, the other joins this person and get their goods checked out.
Eat while you walk
The takeaway habit is deeply embedded in Hong Kong's food culture. Bakeries, restaurants and convenience shops are ready to provide mobile food options as the need arises.
Plastic bags, paper bags, sticks, styrofoam or whatever is hygienic and handy enough so food can even be consumed while walking. Fish balls, waffles, instant noodles or sandwiches are accessible and delicious, so nibbling while on the street or even at restricted areas like buses and subway trains often come handy and time-saving.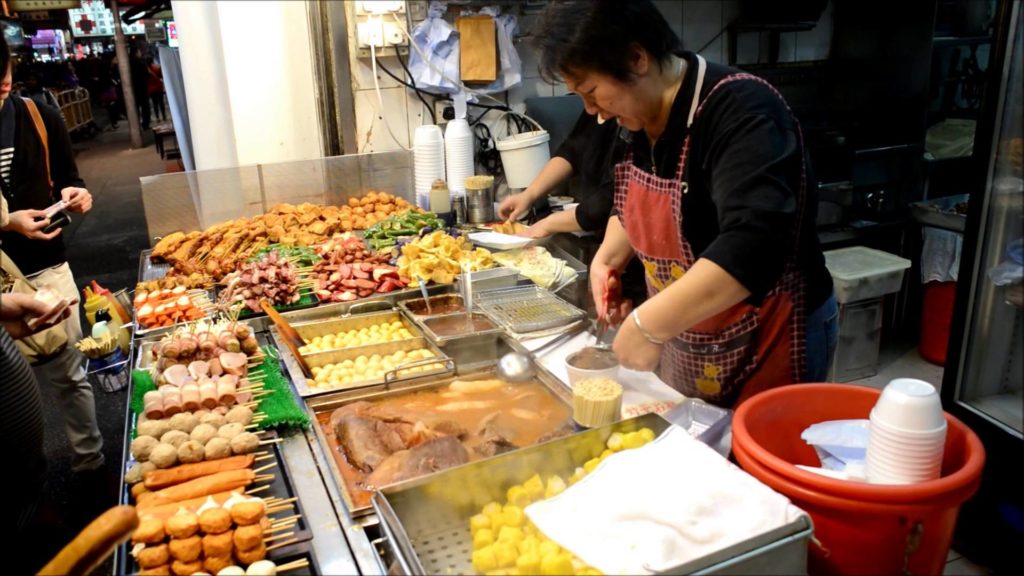 Make use of that magic word to get by
Expats must have been familiar with the "m'goy" expression of gratitude and courtesy, both thankful and asking for favor. But it can also be used in an aggressive manner to ward off slow walkers ahead of you on the road or those standing at the wrong side of the escalator. A simple "m'goy" can immediately move someone to step aside and give way to you.
Conclusion
As we may all know, time is gold in Hong Kong, and time passes by rather quickly. But as a city that adopts queues and waiting policy religiously, one has to be creative to get by them, without being too rude or disrespectful to others.