Swimming is an exercise that could be enjoyed by people of all ages. It is also a good way to spend your days during summer especially for kids. Here are some of the best swimming schools available in Hong Kong:
ESF Sharks Swimming Lessons
ESF is building its name as one of the best swimming schools in Hong Kong and around China. It is ideal for children of all ages starting from 4 to have an enjoyable experience from playing on water. For parents who want to enroll their children of 2.5 years old, they also offer the Adult and Child classes. It helps with giving the children develop a comfort in the water and with the stroke techniques. With their advanced programs, they offer a competitive pathway for advance swimmers.
Hong Kong Hurricanes
This school is a part of ESF Sharks and is also ideal for children to get comfortable with water. Their program is focused on teaching fundamental skills by games and activities together with the basic traditional methods. They accept babies from 4 months old to 2.5 and preschoolers all the way to secondary aged students.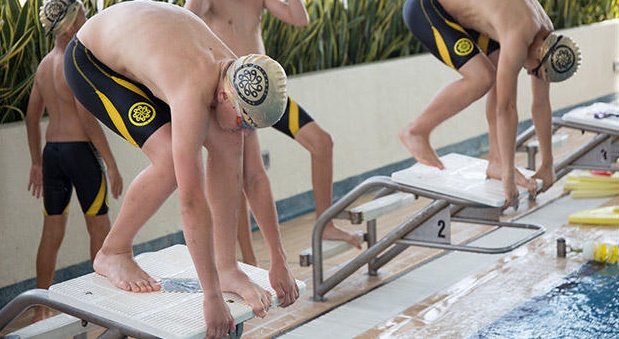 YWCA
This is for the people who are a little tight on the budget. YWCA is a swimming school that offers both English and Cantonese as a medium of instruction. Like the first two schools mentioned, the school teaches children with the basic strokes and pool safety and to build confidence in swimming. You can avail classes or private lessons for your kids as early as 12 months old up to adult beginners.
Aqua Babies
Aqua babies' program are compatible for mother and baby groups, it provides a quality family-centered aquatic education focusing on family bonding, touch-communication, water safety and swimming techniques needed to become a good swimmer. Their instructors use gentle, child-centered approach in teaching these skills.
Star Aquatics
This school is founded by Olympians, Sherry Tsai and colleagues. They offer classes for beginners aged 1 and up and even adults at the Kowloon Park Swimming Pool. They also offer competitive team training for advance swimmers from ages 7 and up in Sha Tin.
Stingrays Swim Club
The Hong Kong Island Stingray Swim Club offers Saturday programs where children of all ages learn how to swim. It is held at Hong Kong International School in Tai Tam and classes are available for beginners to advanced swimmers with levels based on the British National Swim Awards and the AUSTSWIM criteria. This is not a private class but it only has as few as 4 students per class.
Infant Aquatic Hong Kong
Unlike the other schools, Infant Aquatic Hong Kong offers a 1 on 1 swimming lessons for infants that give your children the necessary skills to survive in the water. The instructors would guide them through the lesson and build a level of trust and comfort. Theirs teaching are based to equip your children to save their own lives when needed.
Hong Kong Amateur Swimming Association
This swimming school has it all for you, from swimming, diving, water polo, synchronized swimming, open water swimming and competition swimming. This school offers activities and competitions for teens and adults.
Multi-sport
From 18 months and up your babies can learn how to swim in the Multi-sport. They offer lessons from parent and baby classes to competitive swimming program. Like the others mentioned, they intend to build a certain level of trust with your children during the lessons and to teach them fundamental swimming skills while they are at it. They also offer lessons from the Hong Kong Dolphins Swimming Team that equips your child with strength speed and efficiency under water.