As an employer, hiring a foreign domestic helper means you are responsible for their health and well-being for the whole duration of their stay under your employment.
As stipulated in Hong Kong's Employees' Compensation Ordinance (Cap. 282), an employer must take out insurance policy to cover his/her liability both under the Ordinance and at common law for injury at work in respect of an employee. In addition, you are required to provide the helper with free medical treatment under the Standard Employment Contract when he/she is ill or suffers personal injury during the period of employment.
In any case of accidents or possible hazards, it is always good to have your helpers insured, in fact the law in Hong Kong requires it. This type of coverage will protect you against your liability to your helper in the event that they are injured or suffer an accident during the normal course of their employment. Here are some tips on how to pick the right policy for domestic helpers in Hong Kong.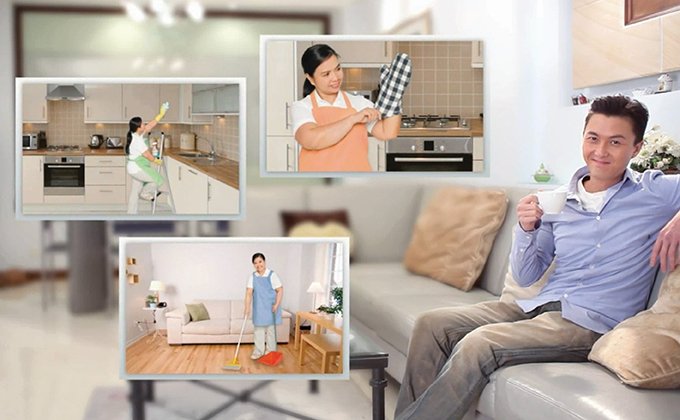 Insurance coverage cost
Different insurance companies offer a wide range of prices for different packages. Premium payments mostly depend on the age of your foreign domestic helper, the extent of coverage chosen and the company's pricing policy. It is recommended you consider and choose from a whole group of insurance companies and their offered packages in order to find one best suited to your financial status and budget without sacrificing the plan coverage. You are also advised to ask questions regarding the fine print and other charges you might have to pay before accepting the plan.
Coverage of the premium
Every once in a while, insurance companies update and improve their helper insurance policies in order to continuously provide excellent service. This provides employers a wide array of choices to choose from. There will be an available plan for every type of need. While most basic packages will offer hospital benefits and personal accident benefits if you are a domestic helper in Hong Kong, some packages include dental care, eye care and even coverage for lost items and cash. In order to make your search for the perfect package easier, write down all the benefits you want to include and consider packages that includes them. Ultimately, you will have to make a balanced decision between your budget and package coverage.
For reference we have captured some packages offered by Hong Kong insurance agencies that offer domestic helper coverage:
Employer's liability up to HK$100,000,000
Outpatient benefit up to HK$200 per day
Hospital and surgical benefit
Loss of service cash allowances
Dental benefit
Repatriation expenses
Personal accident benefit up to HK$150,000
Personal liability up to HK$200,000
Up to HK$100,000,000 for employees' compensation.
Hospital expenses of up to HK$25,000 per year.
Repatriation expenses of up to HK$15,000 per year.
Personal effects of up to HK$10,000 per year.
Please refer to the policy wording for exact terms and conditions and details of the exclusions.
All-in-one medical protection from outpatient, hospitalisation, surgery to emergency dental expenses
Protection from third party liability caused by your helpers whether its accidental physical injury to others or accidental damage and loss to others' properties
Daily cash subsidy if your helper is hospitalised for five consecutive days or more
Repatriation expenses for helper when in need to return to her country due to illness or in the event of unfortunate death
Fidelity protection for financial loss you suffered due to fraud or dishonest acts committed by your helper
Optional cover for hospitalisation expenses due to critical illness such as stroke, cancer and kidney failure, etc
How to File for Insurance Claim
There may be a variety of ways to claim insurance claims, but usually they follow a similar pattern as follows:
Fill out a claim form, this is usually a downloadable form from the insurance agency website or requested from your agent
Gather all supporting documents. This may include patient's ID, medical records, receipts, laboratory results, etc.
Submit all gathered documents at a specific period prescribed by the agent.
Claims will then be reviewed by the claims department.
If approved, the settlement will then be claimed from the agency.