Foreign domestic workers are estimated to be at 50 million in numbers worldwide and of that number, Hong Kong employs an average of 350 000 at any given time. And unlike European and American states and countries, hiring domestic help is not considered a luxury, mostly due to the services being more affordable compared to the Eastern wages.
Most who have employed nanny or helper have said that they cannot go back to not having any, and here are some reasons they say why they cannot be without employed help.

Helps with the hectic work schedule
Employers who have their own jobs won't ever have to worry about making food or cleaning the house or picking up their children, the nanny does all these and more as per conditions of their employment. Sick children or early dismissals are also not a problem as you got a nanny to take care of those sudden problems so no need to take a leave of absence or get off work early.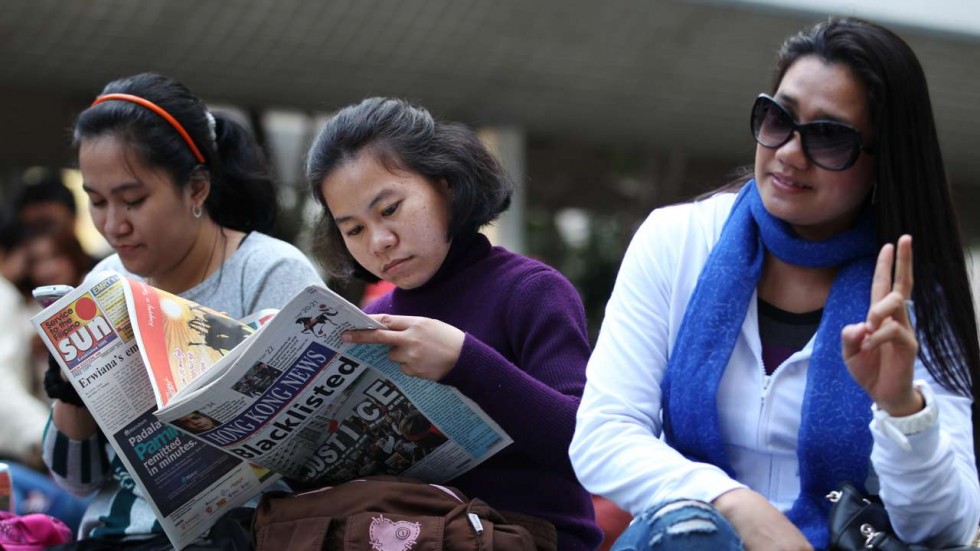 You get to make a friend in your helper

Most domestic helpers are cheerful and hardworking which can be a plus for teaching morals for your children. Even better, you get to know more from different cultures and walks of life.
You get help
An extra pair of hands will always be welcome when it comes to managing your home. It especially is very helpful at times when you just want to divide yourself into two or more just to get all things done timely. And you get another pair of disciplining hands when it comes to errant children.
They lessen your stress
Worrying about stuff you have to do makes wrinkles appear faster. Having a helper helps with lessening the stress caused by too much stuff to do and helps in preserving youthful beauty, i.e. less wrinkles by stress.
You can get your beauty sleep
Helpers are a great help in doing stuff you particularly don't want or don't have time to do. Get up early to make breakfast or wake the kids? They can do that for you so you can sleep in. Don't want to wash dishes or do the after dinner chores? They can do that too so you can go to bed early.
Your house will always appear at very least tidy.
It will never be magazine-cover beauty because of the kids, but the house will look beautifully lived in and not a slob cave. Most foreign domestic helpers are trained and proud of their ability to keep the house clean and tidy.
You will be able to devote more time to friends, family and yourself
Gone are the days where you wash, iron and fold clothes during free time. Having a helper will mean you can have more time to relax with family. You can also leave the house for longer periods of time without worry because you have someone responsible and trustworthy to take care of things while you are away. Go spend quality time with family, you deserve it.