Hong Kong's healthcare system has been lauded as a low-cost, inclusive structure that covers services to Hong Kong citizens, permanent residents, and other legal residents.
The cost of admission to public hospitals and subsequent medical care are covered by the government's healthcare budget. This assures fees are free or very affordable. Although there are private medical providers available, bills can be extremely high for the basic reason public hospitals cannot provide: prompt medical attention on outpatient services.
One common downside of a free healthcare system is the overwhelming demand for services that setting appointments can take several months. Take for example a public hospital in Tai Po, New Territories. It will take almost two-and-a-half years to get an appointment for ailments like scoliosis, bursitis or acute back pain.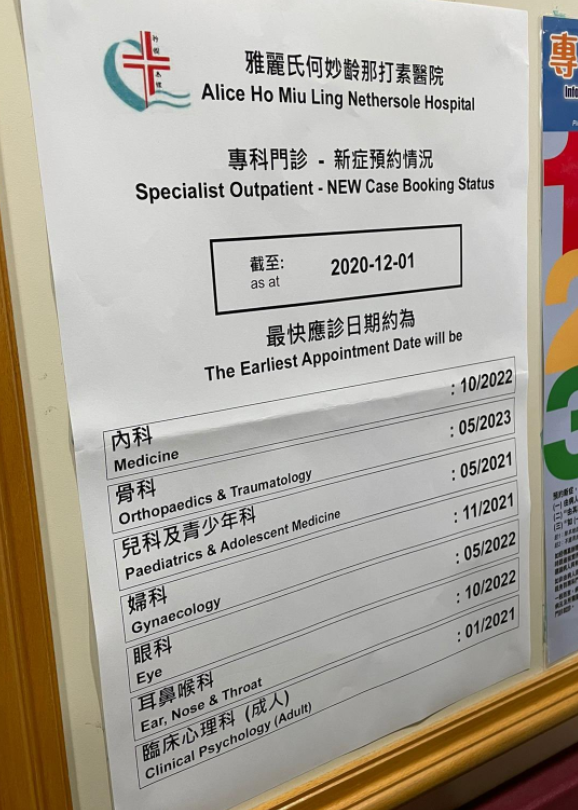 During flu season, hospitals often display banners warning residents that medical facilities are in full capacity and non-essential services face delays.