A post that went viral about an employer's domestic helper's use of air conditioning unit triggered mostly negative reaction from netizens. The employer, who said she prevented her helper from usiing air conditioner in her room and should have asked her permission first, faced criticism for subjecting her maid to "inhumane treatment."
The aircon row has also prompted a local Hong Kong councillor to release a statement that domestic workers need rules to govern the use of air conditioning.
"She [the domestic worker] managed to handle the heat when there was a typhoon before, and whenever she turned on the air-conditioning she would always ask me first… now she is clearly just being audacious," the post reportedly said. "Originally, I was only going to let her use the air-conditioner for three months into the contract, but after tonight – tomorrow morning – I'm going to uninstall the plug socket and lock up the air-conditioner."
The post has since been removed from the group by administrators.
Providing a suitable accommodation for foreign domestic workers under Hong Kong's mandatory "live-in" arrangement has been a thorny issue as of late. Recently, it was found in a survey that more than half of domestic helpers do not have adequate living premises and were made to live in bathrooms, closets, balconies or roofs.
While the employer in question provided her helper with her own room with a view, a double bed and a fan, her apparent cost-saving measures zeroed in on the use of airconditioners. She said she planned to let her helper use the airconditioner upon completion of her probation.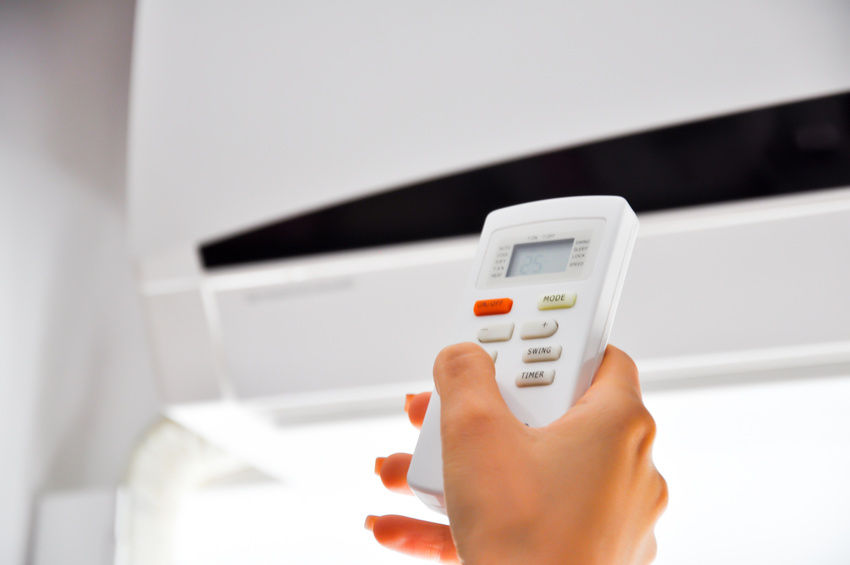 Cynthia Abdon-Tellez of Mission for Migrant Workers urged the government to allow living out as an option for workers, citing that the "inhumane" treatment to the helper amid the Very Hot Weather Warning has been issued continuously over last week.
"Live-outs should be permitted, especially in cases where employers cannot provide proper accommodation for foreign domestic workers with air-conditioning or windows, and rooms with good ventilation," Tellez said.
In an interview with RTHK, district councillor Michael Lee of Liberal Party's Taskforce on Foreign Helper's Problems said on Thursday that the basic problem was that the domestic worker failed to ask for permission to turn on the air-conditioner.
"The most concern in this matter is she [the worker] did not ask her boss to tell her that she wants to switch on the air-conditioner. There should be some house rules to let her know what she can do or what she cannot do," Lee said.
"They [domestic workers] come from the hot, hot countries. I don't know whether they used to sleeping with the air-conditioning on."
Lee's controversial comments aren't new; in 2014, Lee claimed that domestic workers would fall pregnant, go partying, cause traffic problems and create social issues if they were allowed to live away from their employers. He called upon the government to allow employers to sack their domestic workers without notice.