We just ditched PCCW Netvigator in favor of a cheaper but equally reliable alternative.
Having the words Netvigator and equally reliable in a sentence may not be read often as online forums are littered with litany of complaints from disgruntled users.
1. The so-called 24-hour customer hotline service.  Calling the hotline at 4am should be quite a breeze, but if you're greeted with "all our lines are busy, so please stay on the line" standard recording, that sums up the state of after-sales service this company is capable of handling.They only function better for the company when you make a month's notice to, finally, say farewell to them and no thanks to the offers of Wellcome vouchers and throw-in devices you already have.
Call attendants often elevate your case to an officer we call "chief convincing officer" to plead to us to reconsider our decision to refuse renewing their services.The hard-to-forget 1000 may be a bright spot, but after that, it's press 1 for this, press 2 for that, and so on. This may be good to filter callers so the specific question leads to the right person on the other end of the line — who may or may not be based in Hong Kong and not necessarily familiar with some local-specific questions like relocating of services issue.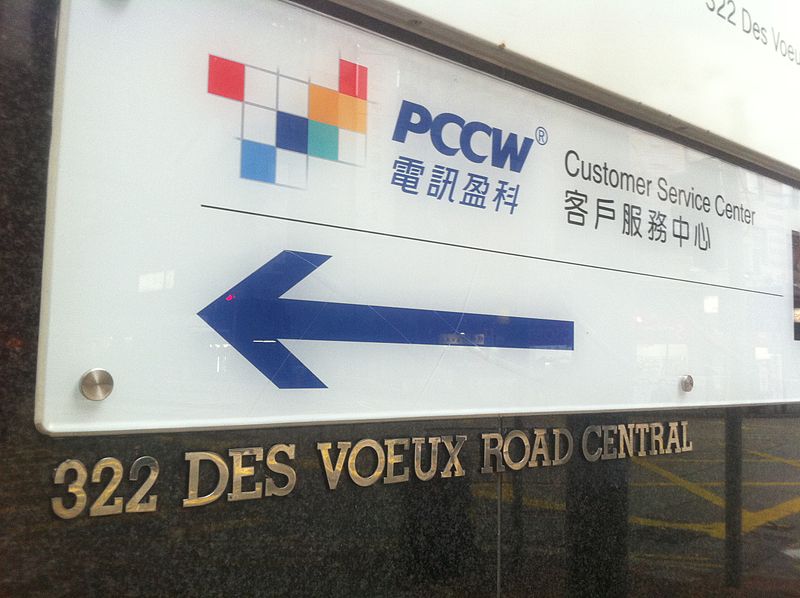 Now, it's even proud to say that such level of customer care can be replicated elsewhere: Provide Outstanding Customer Care by Outsourcing to PCCW Teleservices.
2. Long onerous deals. Once you sign that contract — often 24-months at a time — you are bound to pay the entire cost of the contract. This means as an expat if you get reassigned to another post in China nor recalled back to headquarters in London, or you were part of the latest round of redundancies, you will have to pay the remaining months of the contract simply because you had no choice but to sign, AND honor, that contract.
3. Technical expertise. Or more precisely, the lack of it. We often blame the frontliners in their inability to address our questions, but in some occasions the incompetence of some technical personnel to handle the issue. When a call is placed and the customer service receives the issue, a technical person is often next in line to handle the problem. But whether it's the language issue or a high turnover rate among the ranks of its staff that training and orientation for newcomers have taken the backseat in favor of "service the clients now mantra" the problem is not resolved immediately.
4. Hard to justify price increases. When PCCW increased its fixed-line rates from HK$110 to HK$180 (+63%), the company explained quite simply that the price hike was "in light of our continuous investment and cost increases." In a city where mobile phone subscriber penetration rate as of May 2016 is more than 220% it's hard to imagine how a company continues to put a premium on fixed-line business — unless it outlines the details of the investment and additional costs to consumers who shoulder the burden.Those who live in Hong Kong's rural areas bear the burden of paying the same rate but receive less — slower broadband speed, delayed assistance, and so on.
5. Renewal complications. When your contract is almost up for, say, PCCW's cable TV subsidiary now TV you might receive a notification to renew your contract with additional features, like channels you'd probably don't watch, for additional fees. But don't worry, they come with very handy supermarket coupons! If you wish to alter the package, the caller won't entertain you; he or she will tell you to call another number from a different sales team.
Should you feel you are a victim of a blatant abuse of a telecoms provider, the government has the Communications Authority to go to:
Consumer Affairs Division
Office of the Communications Authority
29/F, Wu Chung House, 213 Queen's Road East,
Wan Chai, Hong Kong
2110 4239
telecomcomplaint@ofca.gov.hk