Apparently this question carries a different answer depending on who you ask and on certain conditions.
There are many dynamics in play regarding who should pay the bill. Nominally it will be paid by who has consumed the meal, so an equal division of expenses is a fair way to settle the bill. However, there also instances when settling the bill is not as simple as dividing it equally among involved parties.
A good example of how can situations deteriorate is the case of a 37-year-old man surnamed Yung, and 38-year-old woman surnamed Wong. According to an Apple Daily report, the duo went out for dinner for the first time on Friday. They agreed to a meal after Yung asked Wong to sell an old video game console. Yung is reportedly into selling of video games and consoles, and whose shop is located at Sino Center in Mong Kok.
But after the duo checked the bill at Gyu-Kaku, a yakiniku restaurant located also in Mong Kok, both realized they had consumed HK$2,135 worth of food. When Yung, the guy, suggested they split the bill, Wong disagreed and soon both got into an argument.
Wong refused to pay for her half and the quarrel soon turned into a physical fight, resulting in the restaurant calling the police.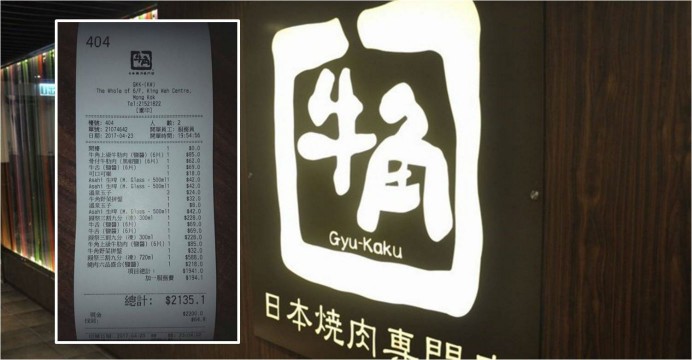 Police arrested Yung for assault causing bodily harm while Wong was also nabbed for common assault. Both injured, Yung sustained injuries to his nose and Wong had head and limb injuries, were released on bail.
Yung and Wong were taken to Kwong Wah Hospital for treatment.
Commenting on the incident, netizens said the woman should have agreed to split the bill as she and the man were only acquaintance and that men have no obligation to pay for the woman's bill.
In an effort to clear up the controversy, Simon Wong, managing director of Gyu-Kaku Hong Kong, said the woman tried to pay back the man for the meal after learning of the bill. However, according to the manager, the man tore up the HK$500 she handed over as he refused to accept it.
So now that you read the story, can you answer the headline question?