Although you can find flowers at Hong Kong's community markets and supermarkets across the territory, there's nothing more go-to place for all things flowers than the flower market in Prince Edward. No wonder it has earned its name and has named a street in its honor.
Graduation bouquets, ornamental plants, funeral flowers, seeds, flower pots and vases, they're all at the flower market. So whatever floral requirements you may need, you'll likely find them there. It's not a big market exclusively selling flowers but a neighborhood filled with flower shops and businesses related to it. But there are also cafes and gift shops nearby.
Opening hours
Most shops at the flower market open at around 9:30 am although some shops take orders for delivery at 7 am. Be aware though, that earlier than the prescribed opening hours, shops are busy unloading fresh supplies and overseas shipments, so it may not be the best time to come around and browse display products.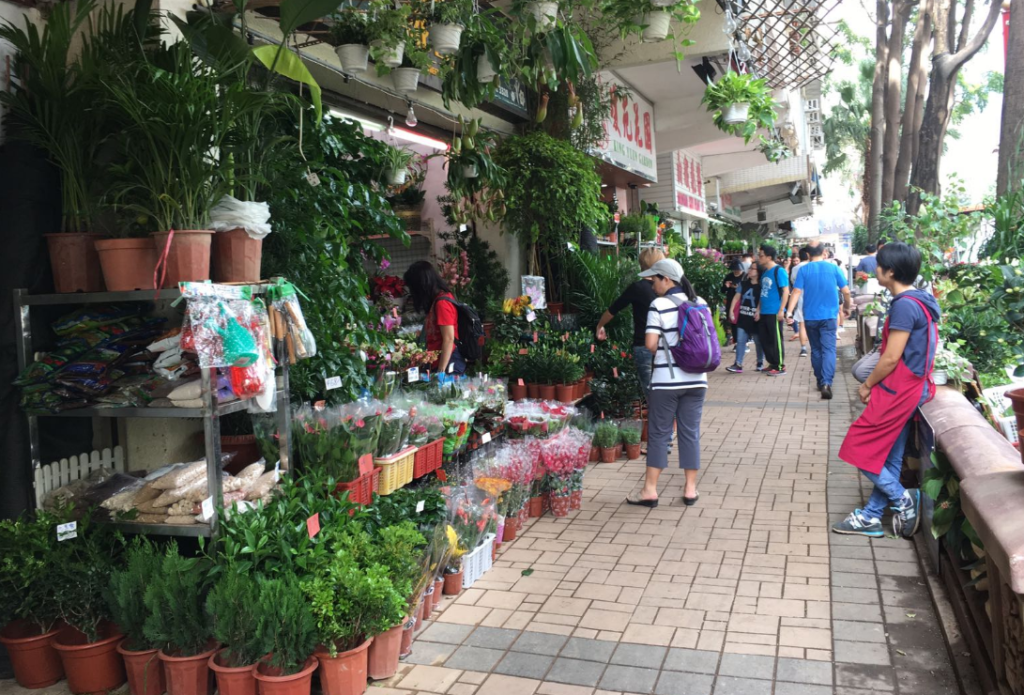 Businesses unofficially close at 7:30 pm. This means those who can only visit the flower shops after office hours can be spared a few moments to buy fresh flowers. Since each shop operates independently, operating times may vary.
How to get there
There are many ways to get to the flower market, but the most popular means to go there is through the MTR's Prince Edward Station at Exit B1 or B2, which passes through Mong Kok Police Station on Prince Edward Road West and about five-minute walk to the market stalls.
It is also possible to take bus 113 from Central, which you may get off at Embankment Road bus stop near the Mong Kok Stadium. From the airport, you can take the E21 bus and get off Mong Kok Police Station and walk three blocks until you reach Sai Yee Street, along the way you start to notice flower shops in the area. If you take the Airport Express, get off at Kowloon Station and take the minibus 74 and get off at Queen Elizabeth School, which is just two minutes away from the flower market.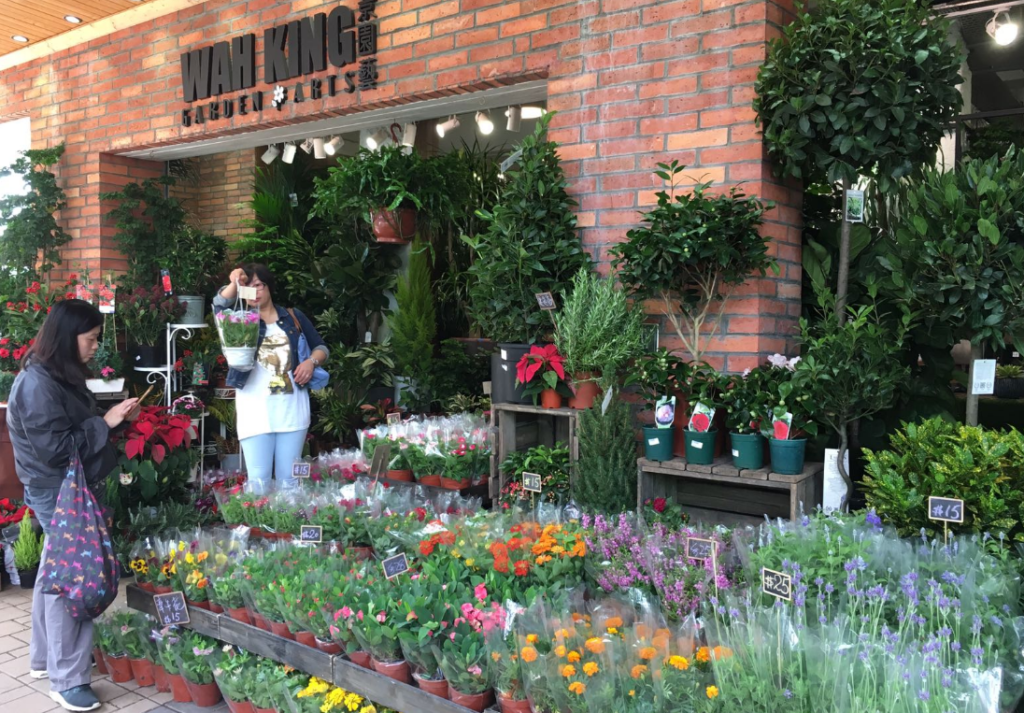 Tips to make the most out of your visit
1. Go around before buying. For those who are looking for fresh but better-priced flowers, it may be tempting to take the flower and head to the cash register at the first shop you'll visit. After all, it's a bit long walk from the MTR station. But as you go deeper into the array of shops, you'll find there are cheaper similar products you will find. This advice also makes sense to other types of goods at markets elsewhere.
2. Shop local. Foreign grown flowers such as tulips look great but become fragile and delicate in a tropical Hong Kong with notorious humidity, and their shelf life can be very short unless it is placed in an air-conditioned rooms or offices. Not only that, imported flowers understandably cost much more than their local counterparts. That is why it makes more sense to get local flowers in abundant supply such as anthuriums, orchids, or lilies when buying regularly.
3. Befriend your florist. When you've become attached to a florist and consistently buy her flowers every time you visit the flower market, you're like signing up for loyalty rewards points. You may get special rates, updates on which stocks arrive when, and get the freshest, best of the pack.
4. Buy seasonal flowers. Based on the laws of supply and demand, seasonal flowers are abundant in quantity and cost cheaper.
5. Go Green. Without splurging on flowers, you can buy a bouquet of tropical leaves, green foliage, and branches that last much longer than blooms.
6. Respect for shops and customers. The flower market is a great place to take snaps for posterity or test your skills in photography. However, it is advisable to stay at a considerable distance from the shop without blocking or disrupting other customers.
Unless there is a flower show which runs during the spring season, the flower market in Prince Edward / Mong Kok is the best place to find and buy from a better variety of flowers.