It is possible to get free trips on Uber — if your fare does not exceed HK$50. More accurately put, it is possible to get reduced fares when you take Uber.
1. Invitation from an Uber rider.
By following a referral link from an existing Uber rider, a newly-signed member is automatically entitled HK$50 off of his or her first Uber ride. As a reward for successfully inviting in a new member, Uber offers the same discount to the existing member as the email below shows.
This means the more members you refer to Uber, the more chance you get reduced fares.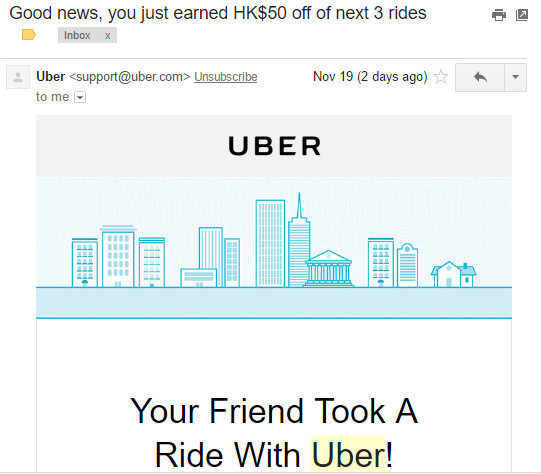 2. Credit card payment.
Some credit cards offer deals if you use them in paying for your Uber trips. For example, when you use Citi Visa credit card from Nov 14 to Dec 31, 2016, you get one free ride — worth up to HK$50 — every 10 rides using this credit card.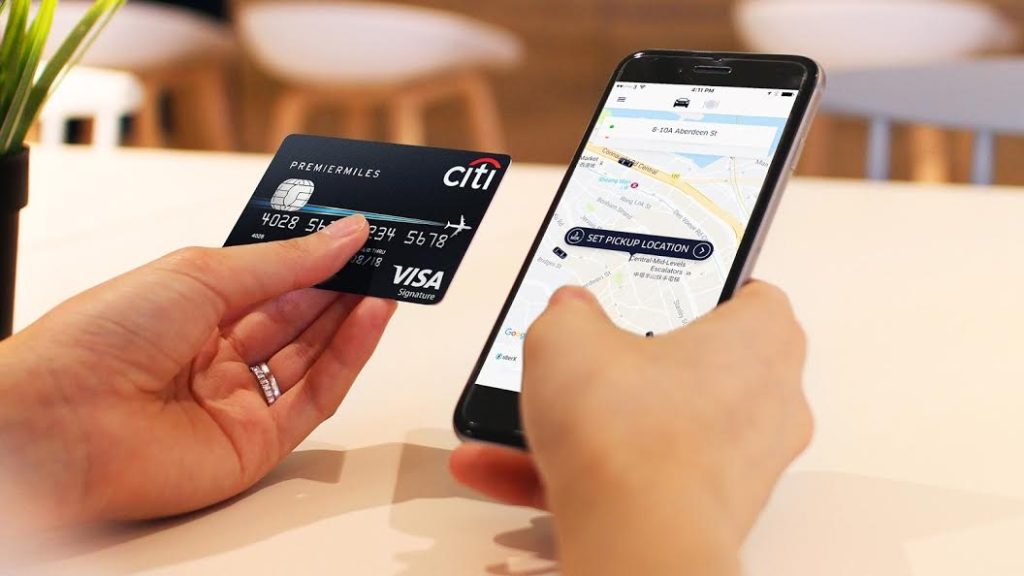 3. Credit card application.
In conjunction with #2, credit card companies partner with Uber to get people to sign up for them. Unlike using the Citi Visa credit card for payment which gets you one HK$50 discount ride for every ten when you use this credit card (and the promotion window is kind of too short), signing up for a new credit card gets you 10 free rides up to HK$100 each ride.
4. Uber coupons and discount codes.
There are numerous websites that provide discount coupons which you can try and enter into your Uber mobile app. Many of these coupons have restrictions (time of the day, location, day of week, etc) but they might still be worth trying.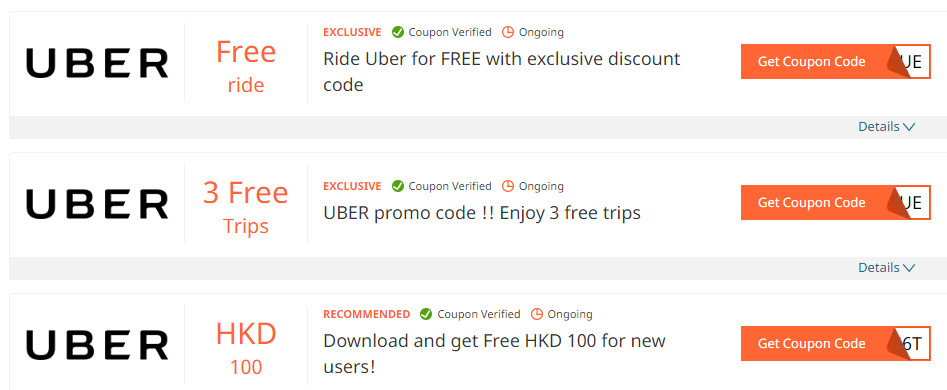 5. Promotions from Uber.
Uber hands out occasional promotions. For example, until end of 2016, toll fees on all cross-harbour trips are already covered. Previous promotions include HK$50 discount rides to, from or within Kwun Tong district. So keep those Uber emails coming, who knows there's a deal that fits your destination.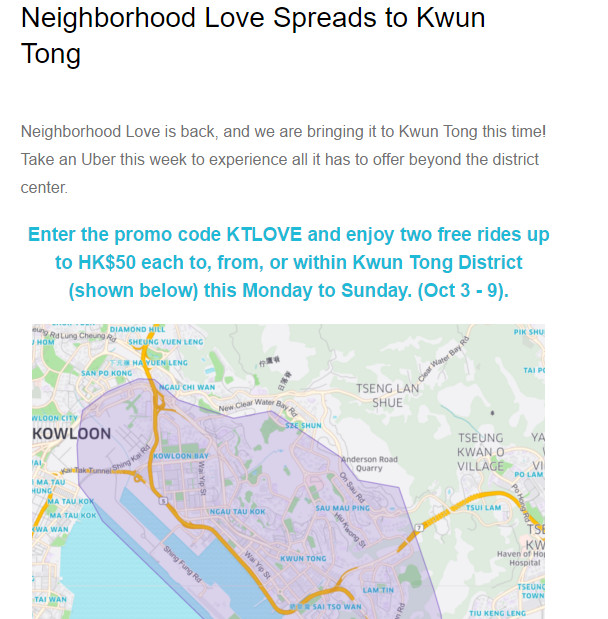 Try Uber and get your first ride free.