It is no secret that Hong Kong has been one of the fastest growing economy in the world and part of the reason behind this is the constant innovation of Chinese businessmen who finds new areas to tap into to better their services for their customers.
Some of the newest innovation that was started by the New World Development is tapping the untouched niche of children's market. The group already started tapping this niche when it built the Multiple Intelligence Kids Malls targeting children under the age of 12 and K11 art mall concept in Tsim Sha Tsui eight years after. They did this by revamping their already existing establishment the D.Park shopping malls and slowly turning it into a children's market.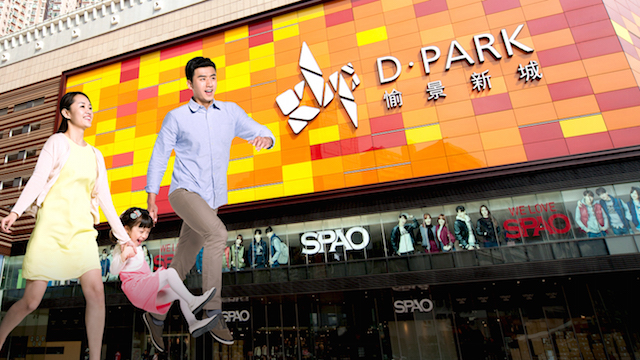 New World Development is excited with their new developments emphasizing that they will be the first mall in Hong Kong that will enable families to 'play learn and retail' in one stop. However, many are skeptic with these new developments. According to the Hong Kong government, children under the age of 15 will decrease from 11% in 2014 to 9% in 2064 nevertheless, industry experts believes that parent will not cut their spending on their kids. With these data behind them, New World executive vice chairman Adrian Chen Chi-kong says that with them being the first in tapping this market, they see no competition in the foreseeable future seeing that accommodating the equipment to copy this kind of concept would be hard considering that a landlord would have to have a relatively huge to accommodate retailing and playing at the same time. Also, says that there are about 13 million couples that are getting married in China every year therefore the developments would have a great potential in the future.
The New World already invested HK$700 million to 'revamp' the malls since 2012 and since then rental income has increased by more than 30% since they have renovated the mall and opened in on January with visitor footfalls reaching up to 3 million per month. Developers have also already started looking for potential establishments that could have the same theme as D.Park such as Tsuen Wan that already houses Sino Land's City Walks and Sun Hung Kai Properties and Tsuen Wan Plaza.
Jeannette Chan the regional director of the retail department at JLL said that the decline in the number of children will have minimum effect to the malls saying that parents prefer to save money on themselves than to their children adding that 'They want to give them the best always'.
D.Park has more of less 630,00s square feet of land and they already set aside 40,000 square feet of land for the Multiple Intelligence Zones which will offer series of 'experience' courses' for children under the age of 12. They have also teamed up with 100 educational institutions and international educational groups to offer 1,000 courses for children if different ages.