Hong Kong's Environment Bureau has formally announced a fee of 11 cents (US$0.01) per liter to dispose municipal solid waste. It will be implemented sometime in the second half of 2019 and aims to reduce waste produced by Hong Kong households and industries.
Coming off a successful implementation of the 50-cent levy on use of plastic bags, this is a welcome news especially for a city that produces higher daily domestic waste generation rate at 1.36 kilograms. In comparison, Taipei has a daily average of 1.00 kg, Seoul has 0.95 kg, and Tokyo at 0.77 kg of waste volume per capita.
But unlike the plastic bag levy which charges shoppers who request for plastic bags at the cashier, the new proposal will introduce rubbish bags of nine different sizes the public has to use to dispose of waste. The bags will be available at around 4,000 supermarkets, convenience stores and vending machines within Hong Kong.
Once the proposal is approved by the Legislative Council, a preparatory period of between 12 to 18 months before the implementation begins. At such time, rubbish not collected at designated bags will not be collected but offenders will only receive warning within the first six months but after this grace period, violators will receive a fixed penalty of HK$1,500 — same for spitting, extending shop front without permission, littering or failure to look after pet excreting in public.

Families whose solid waste is within the 15-liter limit, it will need to pay HK$1.7 per day or HK$51 a month. And for bigger industries a charge of HK$365 per ton is proposed. Bulky items that can't fit inside any of the designated bags will have to be charged HK$11 per piece.

This definitely means more expense in a city that currently trails only Singapore as the most expensive location to live. But despite the expected opposition from certain groups of people, this is a much-needed measure to change the habit of wanton disposal and reduce amount of waste dumping.
Why?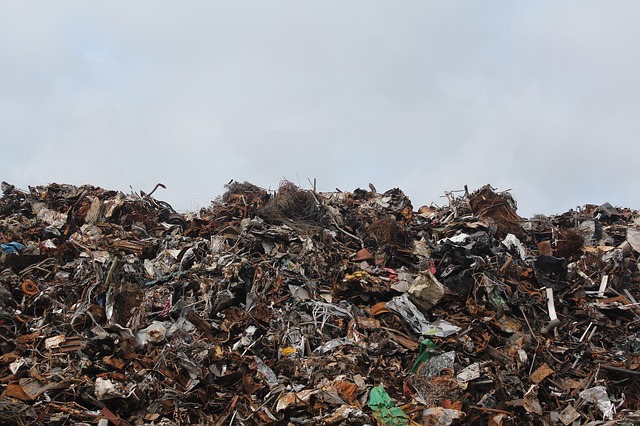 Environment secretary Wong Kam-sing said the increase in amount of waste generated by Hong Kong people outpaced population growth.

"In the past 30 years, municipal solid waste in Hong Kong increased by over 80 per cent, far outpacing the population growth of 34 per cent in the same period."
"In setting the charging level, the government has considered different factors including the effectiveness of waste reduction, public acceptability and affordability," he said.
Assuming that the proposal is legally on its way towards implementation, we can imagine the following scenarios that might happen:
For example, restaurants might charge customers for leftover food or increase prices across the board
One of the contributors in waste generated from restaurants is leftover food from customers. Since this is often beyond the control of restaurateurs, they are sometimes helpless as rubbish generated piles up, they might adjust what they can control: price of serving, amount per serving, taste of food.

Increase menu prices subtly to defray the cost of rubbish bags required to dispose of leftover and other waste materials. This is especially applicable to food with expected waste such as lobster shell.

Adjust the bill of customers who cannot finish their meals on the plate, whether on a la carte or  buffet.

Reduce the amount of serving, while also fairly reducing the price to help ensure customers finish them or generate less waste if otherwise.

Improve food taste to make it more delectable and therefore consumed without excess waste.

Change the way food is being served, perhaps doing away with disposable chopsticks, and other utensils and exclusively adopt reusable materials.
Obviously there are plenty of questions to be raised and need to be addressed as we approach the day of implementation.

Will this law encourage illegal dumping especially on areas with less presence of enforcers? How will the government combat such practice?

Speaking of enforcers, who will be responsible in monitoring the enforcement of the law? Is it the existing platoon of government staff who also implement anti-littering or smoking ban? Or will it include estate managers, estate guards, health inspectors or the police?

Will temporary travelers to Hong Kong be oriented before their arrival or have access to these rubbish bags? How easy will they be persecuted if they violate the law?
However, it is clear that the new proposal which is focused on reducing waste generation and extend life of rapidly filling up landfills is just what Hong Kong needs.
It's not just about the additional expense households and industries, but more about changing habits and instill a greater sense of civic responsibility. And if we get the cue from plastic bag levy, which people adopted eco-friendly bags instead of paying 50 cents for plastic bags, thus significantly reducing its use overall, there's good hope for this new scheme. Although we don't know how effective it will be, let's give it a chance, shall we?